On occasion, you may need to refresh the connection between CoSchedule and your WordPress site.
To do this, go to Settings > Integrations > WordPress > Manage WordPress Site Settings > select site name. Inside the WordPress site's settings, click Refresh Connection.
It may take a few moments as CoSchedule syncs all of your posts and settings from WordPress.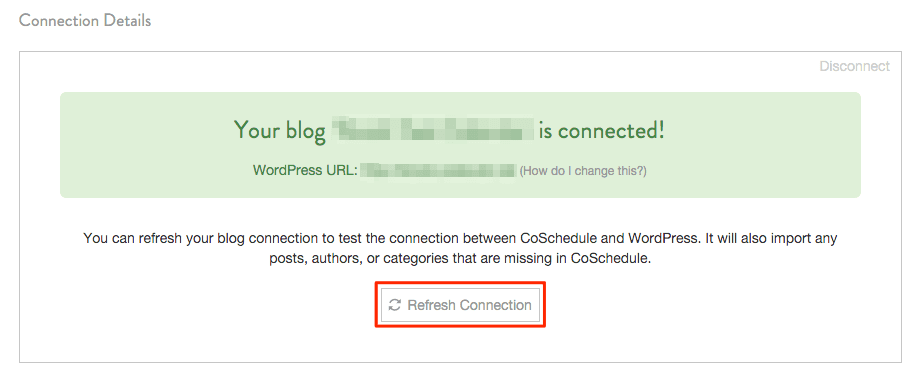 Was this article helpful?
Click on a star to rate it.
Average rating / 5. Vote count:
No votes so far! Be the first to rate this post.
Thank you for your rating!
Thank you for your feedback! If you have any additional feedback, please email us at support@coschedule.com.
Thank you for your feedback!