On occasion, you may need to refresh the connection between CoSchedule and your WordPress site.
To do this, go to Settings > Integrations > WordPress > Manage WordPress Site Settings > select site name. Inside the WordPress site's settings, click Refresh Connection.
It may take a few moments as CoSchedule syncs all of your posts and settings from WordPress.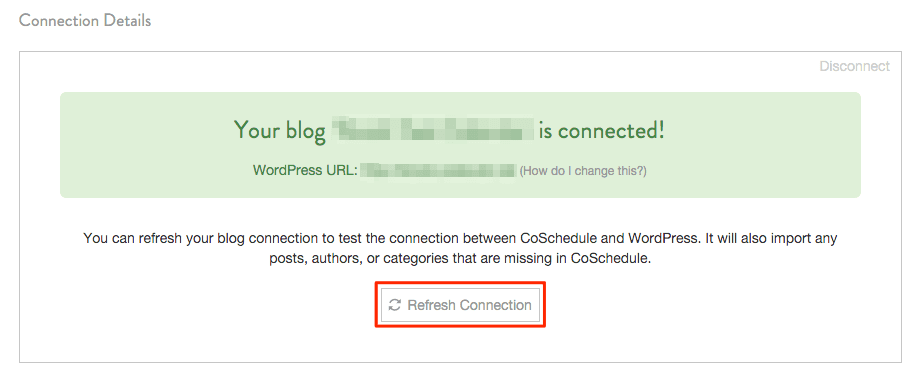 Do you have any specific feedback for us?
We appreciate any feedback you're willing to share.