Webhooks allow applications to receive HTTP callbacks in real-time when events happen in CoSchedule. Each calendar will have its own webhook library and will need to be set up on a calendar basis.
---
To enable Webhooks, go to Settings > Integrations. Click Add Integrations. Locate Webhooks and click Enable.
To create a new Webhook, click Create Webhook.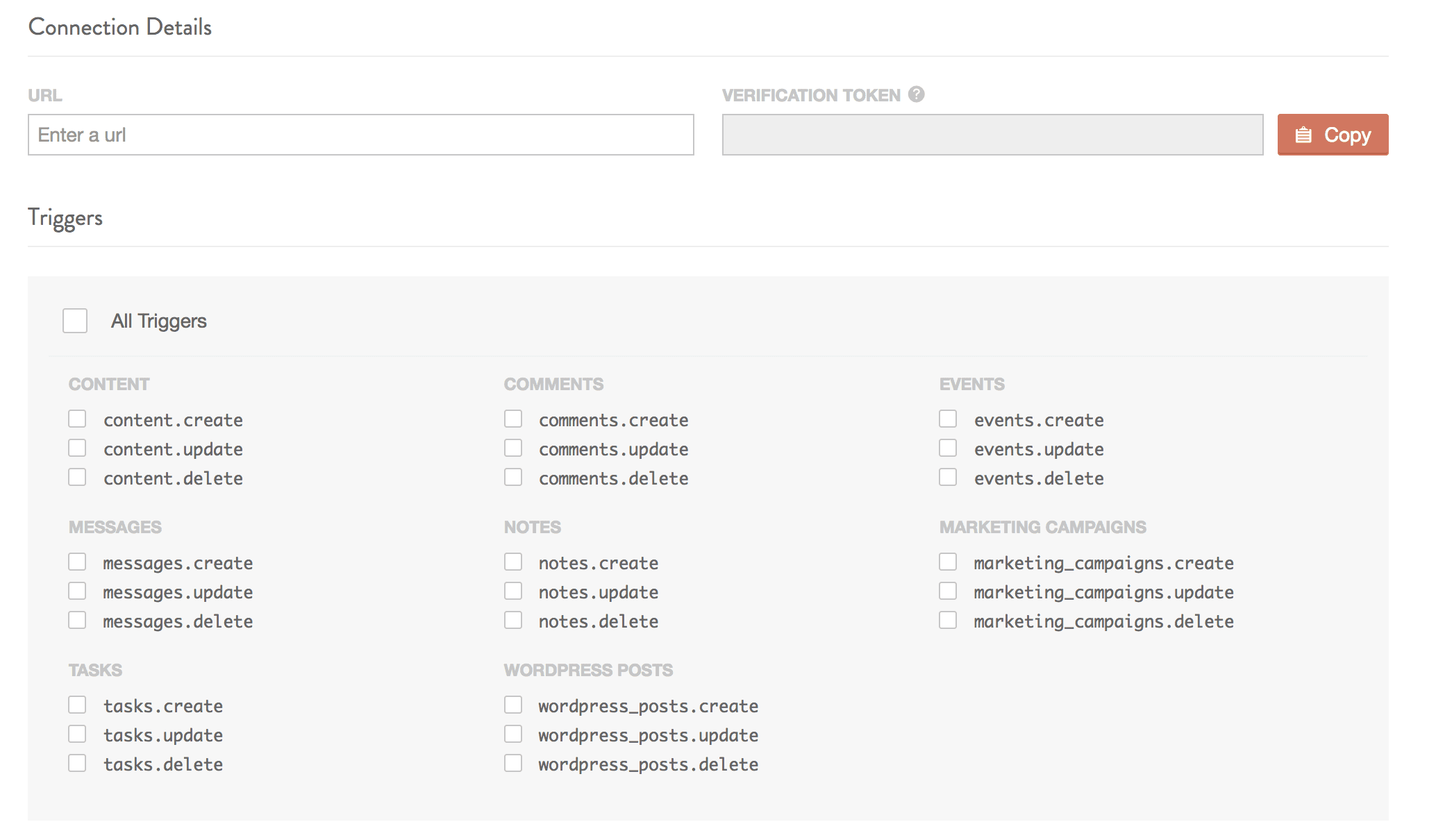 Note:
To view all of CoSchedule's webhook events, go
here
.
To manage any created webhooks, click on the webhook name in the "Manage and Edit Your Webhooks" section.

Was this article helpful?
Click on a star to rate it.
Average rating / 5. Vote count:
No votes so far! Be the first to rate this post.
Thank you for your rating!
Please let us know if there's any additional feedback you'd like to give.
Thank you for your feedback!