Simpleview
Simpleview is a tech company that helps destination marketing organizations (DMOs) succeed. They offer DMOs the industry's most advanced CRM and CMS platforms, forecasting tools, and mobile apps. While also providing valuable services like PPC, SEO, and digital marketing.
Visit Website
Industry
SaaS
Company Size
350+
Size of Marketing Team
12 Employees
Marketing Operations Manager
Nate Casimiro
Features Highlighted
Task Templates, Team Performance Report, Read-Only Calendars, Saved Views
Like most marketing teams, Simpleview's workflows and tools were highly disconnected. They used Google sheets, an internal ticketing system, and a combination of other solutions to manage their marketing process.
Nate Casimiro, the team's Marketing Operations Manager, knew there was an opportunity to consolidate tools and increase efficiency. Enter the solution: CoSchedule.
Learn how this team transformed the way they work together, create content, and improve  stakeholder relationships by using CoSchedule to…
Customize CoSchedule To Increase Content Velocity Without Sacrificing Quality
Simpleview has 12 products and 16 services that they offer to DMOs across the globe. Which means they are responsible for creating marketing collateral for 10+ departments.
Before CoSchedule, they managed projects in a series of spreadsheets and a proprietary ticketing platform designed for developers to track billable hours. It was not idea for marketing workflows.
They've customized CoSchedule to organize their content and workflows to execute faster than ever before.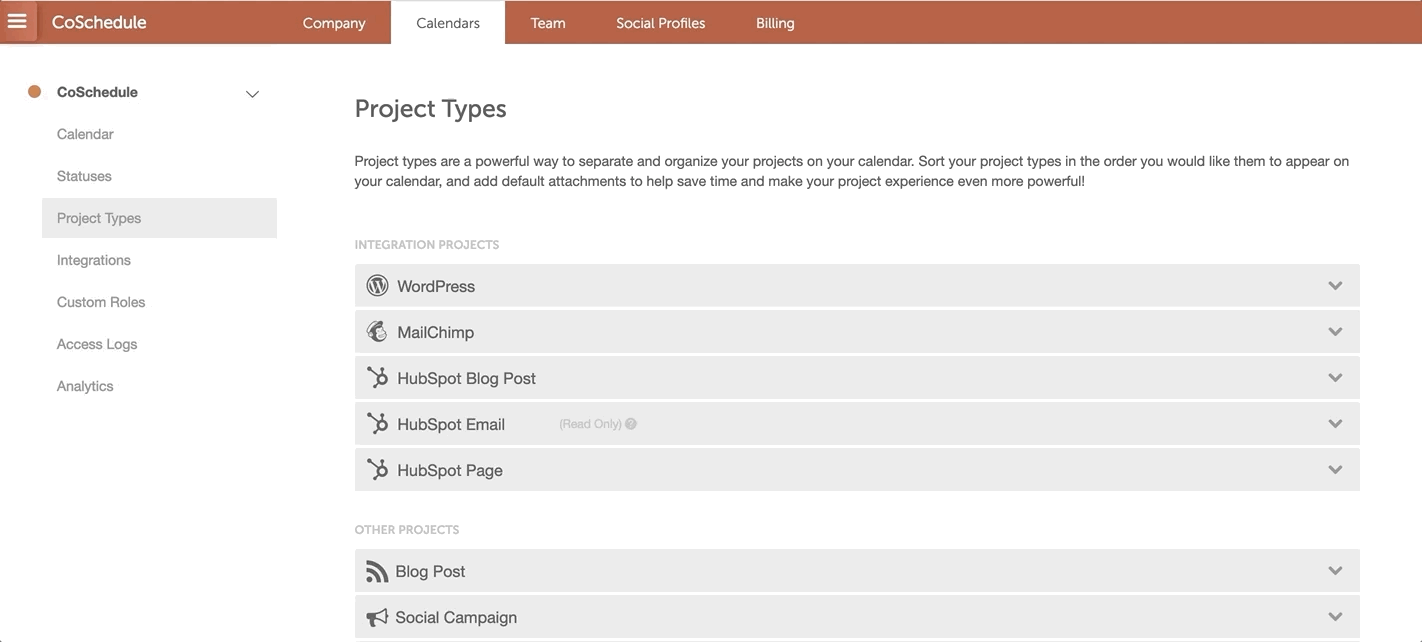 "We really went bananas with custom project types, color labels, tags, and task templates. And it's paid off in 10-fold." Nate Casimiro, Marketing Operations Manager."

Nate Casimiro

Marketing Operations Manager
In seconds, their marketing directors can add any project – ranging from webinars, landing pages, swag, or presentations – from their list of 30+ project types. And in two more clicks, assign all of the tasks and due dates required to meet the project deadline using task templates.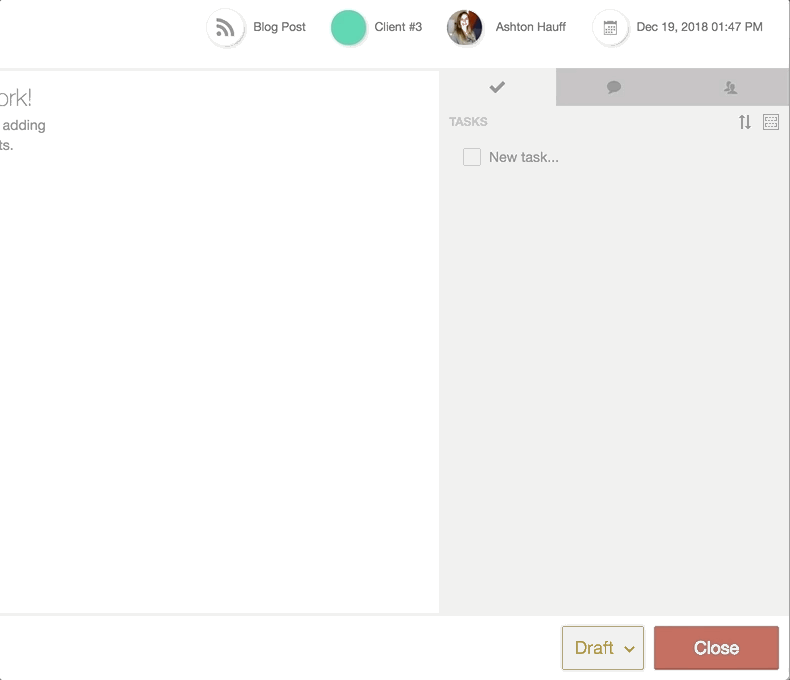 "We've been able to create a really healthy content velocity. We save time and focus it towards generating ROI and creating better leads."  Nate Casimiro, Marketing Operations Manager.
Double Their Team's Productivity In Six Months
By improving their internal processes, Simpleview's marketing team has seen a direct impact on their team's productivity.
They review the Team Performance Report during weekly staff meetings to visualize how they're trending as a team.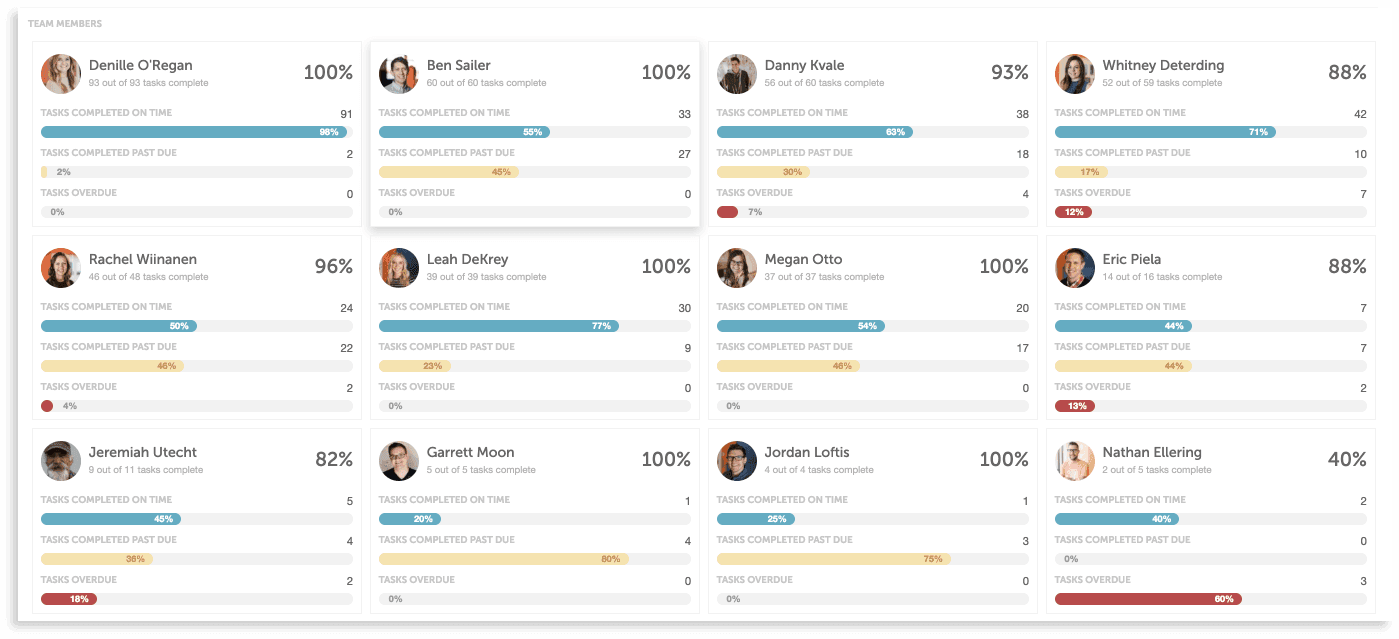 "It's funny. We expected it to level off over time, but we just get more tasks done. So we assign even more tasks. It's a great visual representation to see how much our team has accomplished." Nate Casimiro, Marketing Operations Manager.
By transitioning their entire marketing process into CoSchedule, they've been able to increase the number of completed tasks by 124.5% over the last six months.
"We've been able to document everything so much better. Things are clear to our team – including new team members. It's helped us continue to scale really well." continues Nate.
Improve Stakeholder Relationships And Inter-Department Collaboration
The marketing team supports every department across the company, and before CoSchedule, it was time-consuming to manage all of the project requests and stakeholder communication – leaving less time for execution.
With CoSchedule, the marketing team has been able to improve how they collaborate with internal teams.
To stay organized, every project request gets added to CoSchedule. The marketing team applies specific color labels to designate which team the projects are for.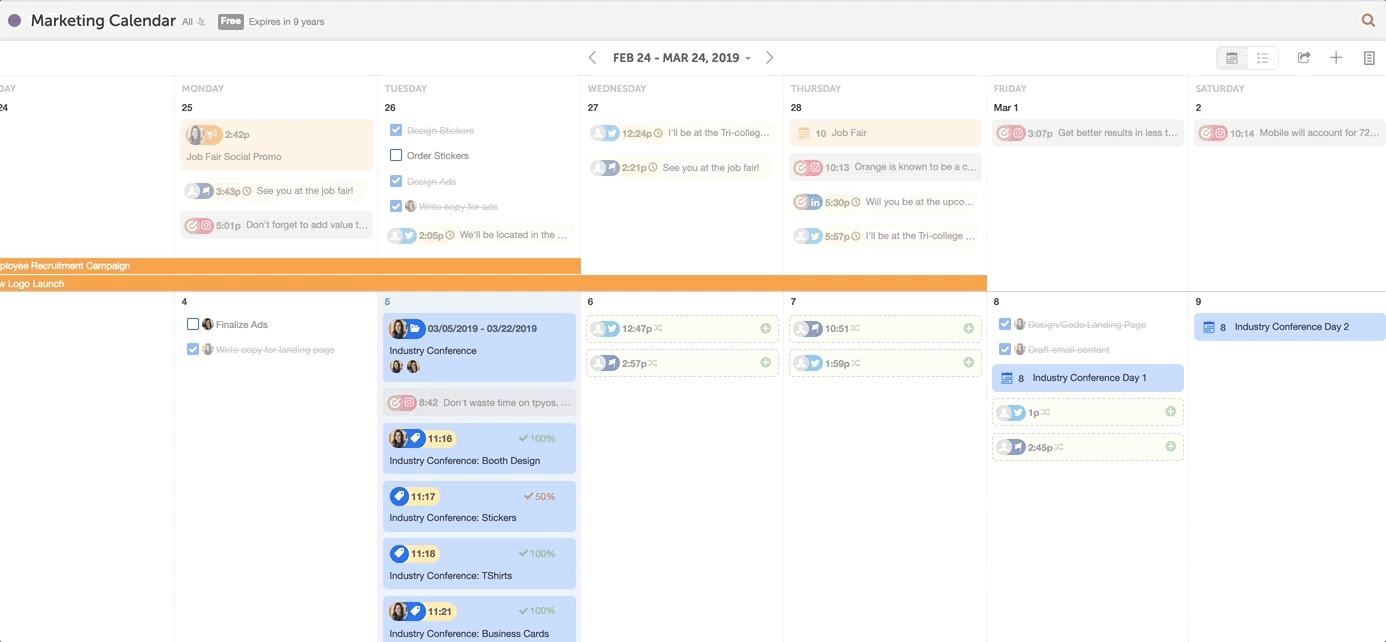 With upwards of 10+ departments making requests, the read-only views give both the marketing teams and stakeholders access to each department's project statuses in real-time. Making it easier to visualize priorities and deadlines.
"Now everyone knows when their projects will go live. This transparency improved our relationships with a lot of the departments we create content and collateral for." Nate Casimiro, Marketing Operations Manager.
Now teams review their department calendars with the marketing team during monthly meetings. Making it easy to demonstrate the work they've done for each team and what projects are up next.
Overall, read-only calendars keep everyone aligned on expectations and timelines. Which keeps Simpleview's marketing team and stakeholders happier.