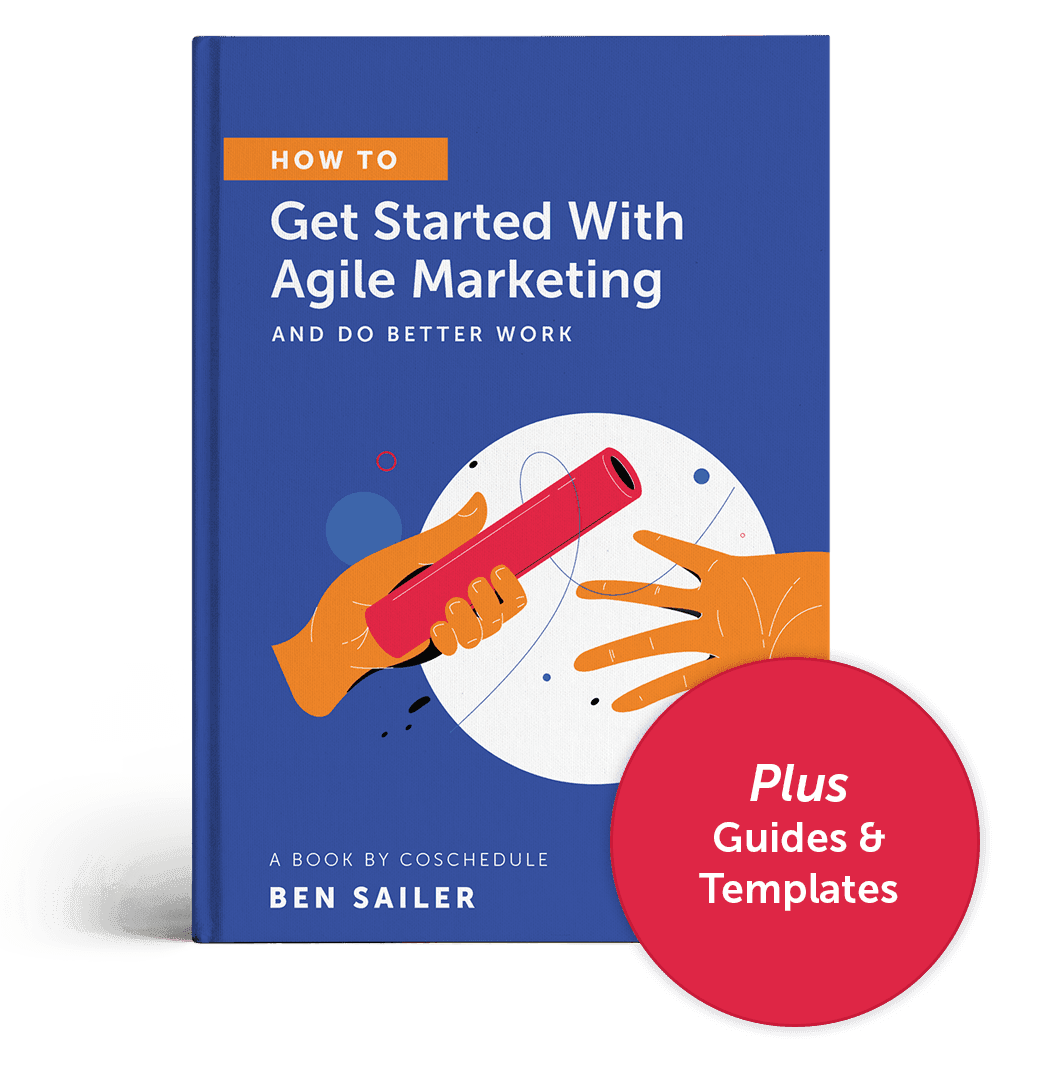 What's Inside:
CoSchedule's Guide to Agile Marketing
An easy-to-follow guide for marketing teams interested in applying agile processes to their work.
Actionable Templates
Each chapter includes a corresponding template or other resource to help apply the information presented.
Download Book + Resources
Just a few quick details…
You're All Set!
Your download should start shortly.