Is finding enough time to plan and produce really great content your biggest challenge?
According to the results of our 2015 Better Blogger Survey, that's exactly what most of us are dealing with right now. Actually, a ton of bloggers say this is their biggest professional challenge:
22% can't find enough time to create content.
20% find it tough to plan content ahead of time.
16% say the hardest part of blogging is creating really good content.
So now you know you're not alone. But these challenges are just a few things we learned from the 2015 Better Blogger Survey.
Nearly 500 bloggers helped us understand your goals, how you measure success, how you work, and what you're planning for this year.
Want to use Click to Tweet on your blog?
While some of these lessons are just interesting facts, there are a lot of helpful takeaways you can use to become an even better blogger—and really make your content stand out in 2015.
So, what did we learn?
Get Your Download Now
Plus, join our email list to stay up-to-date.
Success! Your download should start shortly.
Tired of the marketing mess?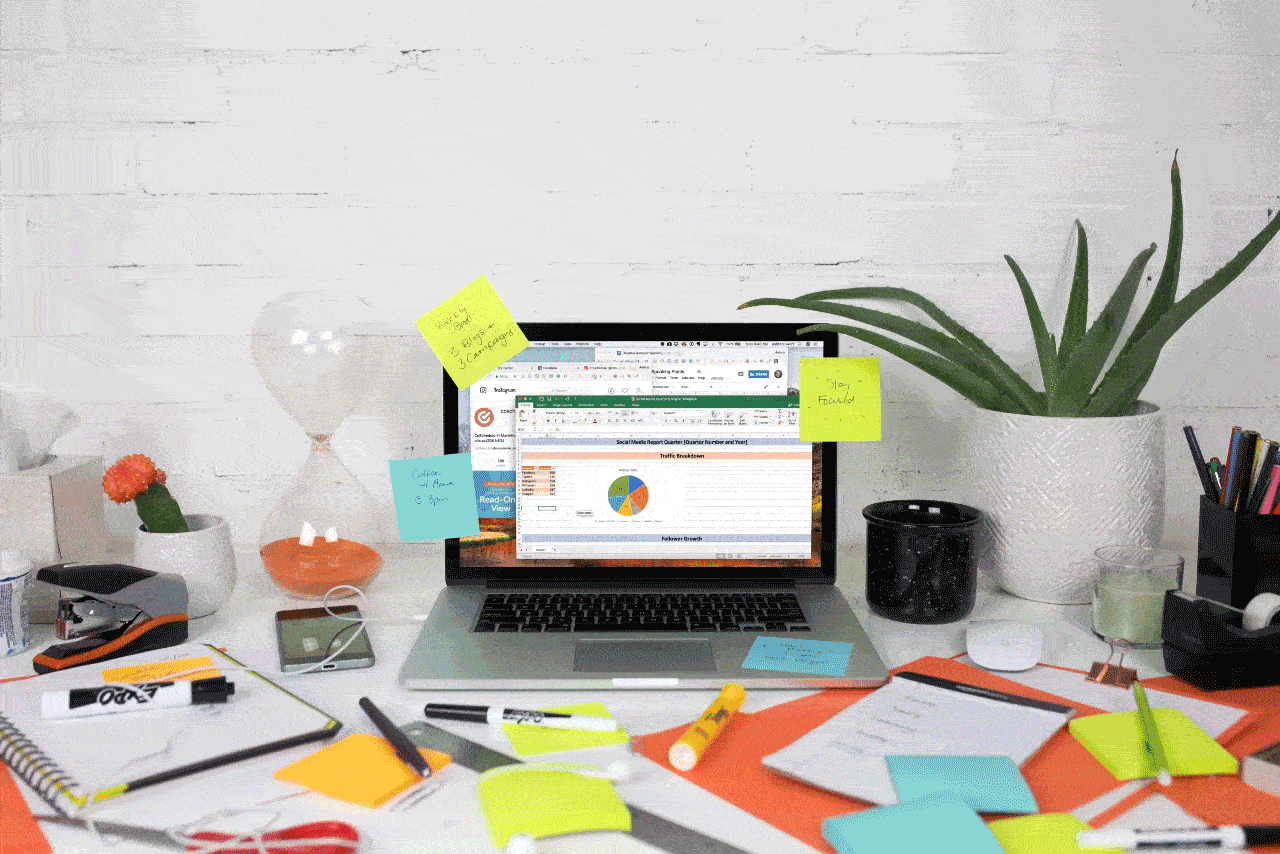 Awesome news! You're invited to a 1-on-1 marketing demo of CoSchedule! In 30 mins or less, you can see how to:
End the frustration of missed deadlines.
Get total visibility into ALL of your marketing in one place.
Save 20 hrs this week alone (and every week after).
If you've ever kicked the tires on CoSchedule, now's the time to see what it's really like.
Success! Your download should start shortly.
Clean up the chaos with your CoSchedule editorial calendar!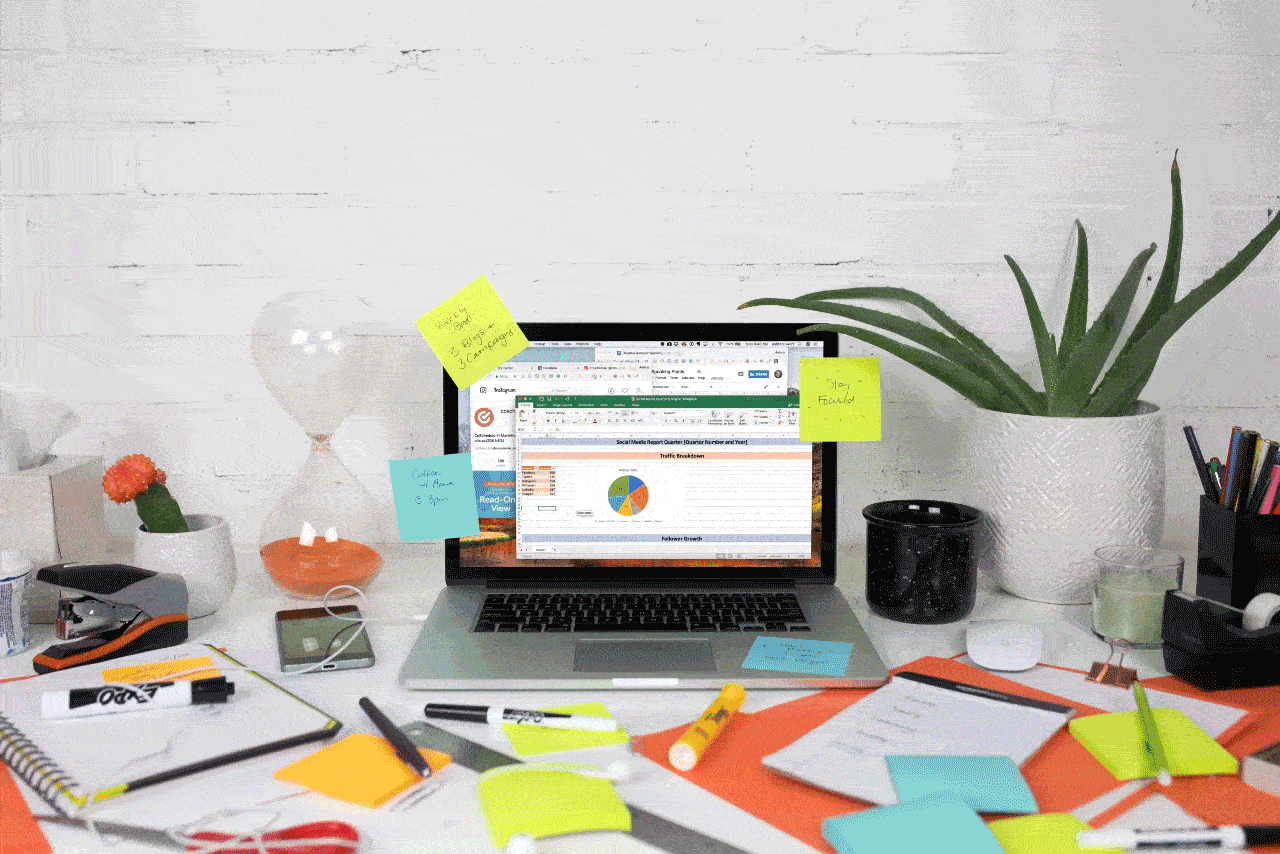 With CoSchedule, you'll:
Save time with blogging, social, and email (think HOURS every week)
Schedule your social posts in batches (and increase your posting frequency) super easily
Get your sh*t together (and hold yourself accountable to publishing like the boss you are!)
Now's the perfect time to start your 14-day free trial to see for yourself!
What The Better Blogger Survey Says About... Well... Bloggers
1. Most bloggers have been blogging for a year or less.
A whopping 30% of respondents are newbies, whereas another 15% have been blogging for two years, and another 13% have been blogging for three years.
It's interesting that in December 2012, WordPress blog posts numbered 33.9 million and in December 2014, bloggers published 49.8 million posts.
In just two years, the number of blog posts increased by about 47%.
So I want to ask:
With the growth of content marketing as a practice, it makes sense that more companies would start blogging recently. And to do that, they may be hiring new bloggers.
Takeaways:
A lot of us are new to blogging.
Your post from December 2014 competed with 49.8 million others published that month on WordPress alone. As the number of blog posts continues to grow, it's never been more important to create exceptional content that stands out from the rest.
2. Most bloggers are solo artists.
An overwhelming 58% of respondents are solo artists. Teams of two make up 17% of bloggers, and three-person teams take 8% of the pie.
With so many roles to fill—writer, editor, social media manager, graphic designer, and more—it's no wonder why 22% of respondents say finding enough time to create content is their biggest professional challenge.
Takeaways:
You have a ton to do and not a lot of time to do it. Planning your content—though a top challenge for 20% of our respondents—can actually save you a lot of time.
Focus on consistency, great topics, and growing your audience to get more traffic.
3. Most bloggers are planning to publish more content.
Is this any surprise? 49% of respondents are planning to create a lot more content in 2015 than they did last year. Another 37% plan to create somewhat more content.
Only 2% plan to create less content.
Takeaways:
You knew this was coming: Make sure to publish more quality content. More isn't always the answer, but more high-quality content can definitely separate you from everyone else.
Can we learn from the 2% who plan to create less content? Definitely. At CoSchedule, we recently dropped from publishing three posts a week to publishing only two consistently. That gave us the opportunity to hone our resources on creating even better content we think you'll really dig.
Here Are Those Better Blogger Takeaways We Promised
4. Stand out with underused content formats and distribution channels.
You could probably guess some of the top content formats bloggers plan to use in 2015: social media, e-newsletters, images, videos, and e-books.
These are great content formats:
But these are the ones very few people plan to use in 2015, which means these could be an opportunity to stand out from what is becoming more traditional media:
Print newsletters: .5% plan to do this in 2015
Let's be clear: Print's not dead. Actually, with the explosion growth of blogs, print is a way to differentiate yourself from your competition. Just apply the same great content practices you use for blogging in a print format.
Since 76% of small business owners see a combination of print and digital as the way to go, consider this:
Include reasons to visit your blog for additional related content in your print newsletter.
Invite your audience to try a new digital tool from your print newsletter.
Invite your print newsletter subscribers to join you on social media.
In your digital newsletter signup, have a preference for the print version.
Now, I'm not saying this is better than digital—you now have added costs from printing, packaging, and likely mailing.
But in a world where screens are bombarded—and about to become even more inundated with content—you'll be one of the .5% who reach out to your audience with this method.
Research reports: 1% plan to do this in 2015
If you're planning your blog content, you might survey your customers. Why not repurpose that information and give it to them with some interesting takeaways?
It's not hard to think of a few questions, survey your audience, and analyze the results. In fact, it'll probably help you understand their needs a whole lot better.
That's exactly what this post you're reading right now is doing.
Forums: 1% plan to do this in 2015
Imagine building a community where you can interact with your audience, and they can ask each other questions. You could bounce ideas off of them, and they could give you feedback.
If such a community already exists in your industry, why not join to help your audience out? That could be as simple as looking for LinkedIn Groups where your audience is already active.
Kristi Hines does this really well in our marketing industry. Every time I check out LinkedIn, she's providing helpful guidance, sharing relevant content, and also promoting her own stuff. But she does this so well—so balanced—that I really enjoy seeing her updates.
Press releases: 2% plan to do this in 2015
Earned content—like getting your press releases picked up by a publication—is one of the most trusted forms of content. Imagine the possibilities this could provide with local content.
As bloggers, we can learn a thing or two from the public relations pros.
Print and digital magazines: 2% plan to do this in 2015
If you do one, you can repurpose it for the other. Imagine writing blog posts, but publishing them first in print format, sharing that digitally, then publishing individual posts.
That's a lot of repurposing with the same content.
Joe Pulizzi of Content Marketing Institute has said it dozens of times on his This Old Marketing podcast: Chief Content Officer magazine gets a lot of talented people to help create content, stands out because the audience can disconnect from their screens for a while, and helps CMI achieve their goals of reaching a certain audience.
While printing a magazine has its costs, this combination of repurposing your content at least three different ways could really set you up to stand out and maximize your efforts.
Virtual conferences and in-person events: 4% plan to do this in 2015
You've had a lot to say on your blog. And you've probably met some other awesome folks in your industry along the way.
Why not get your thoughts together, invite a couple guests, and try a webinar on steroids or an in-person event?
Here's exactly what you need to get started on your event marketing plan.
White papers and case studies: 4% plan to do this in 2015
Anybody in a technical industry out there? These work really well for telling a unique story of problem, solution, and outcome.
Indium is a company full of engineers who do nerdy engineering stuff. Their engineers share their nerdiness with their audience of engineers through blogging. And I mean this as a huge compliment.
Imagine the technical know-how you could take from your employees—like Indium does—to share in the form of white papers.
Do you think all case studies are just "how we rock and why you should buy from us and no one else?" You can—and should—still have these be helpful content that has immediate and actionable takeaways for your audience.
Here's an example of how we tried to do that recently with Raven Tools and Convince and Convert: "How To Get Your Team To Create More Consistent Content."
Tools and mobile apps: 4% plan to do this in 2015
Is there a calculator, analyzer, or some other tool that would really help your audience do something better or save them time?
When our audience wanted the ability to help their readers share posts right from their blogs, we developed Click To Tweet and gave it to them for free.
Want to use Click to Tweet on your blog?
And since our audience wanted more social media shares for their content—actually, a whopping 19% of bloggers use social shares to measure their content's success—we gave them a headline analyzer to help them out.
While these aren't mobile apps, tools can take many formats. Explore your audience's needs and biggest challenges, and see if there's a way you can help them solve their problems.
5. Focusing on fewer content formats may be worth your time.
Other than blog posts, respondents' most-used content formats in 2014 included social media, images, and e-newsletters.
To begin, it's interesting to compare the use of images and e-newsletters between more experienced bloggers and those new to the profession. A lot more veteran bloggers use images and e-newsletters than newbies.
Which brings me to my second point: I originally thought more experienced bloggers would use more content types than newer bloggers.
I was wrong.
It turns out, those who've been blogging a year or less use a few more formats than veterans who've been in the gig for five to 10 or more years. But while new bloggers use a few more formats, more veterans use the top content types than newbies.
Taking this idea of using fewer formats a step further, here are some interesting takeaways:
"Master" fewer formats.
It may be worth your time to focus on a few select content formats to get really good at them instead of spreading yourself too thin creating many different content types.
It might even work best to concentrate your energy on one at a time. After you rock at something, you can add something else. Otherwise, you might be biting off more than you can chew.
We are all apprentices in a craft where no one ever becomes a master. —Ernest HemingwayClick To Tweet
Ernie has some great advice—don't shoot for perfection because you'll never get there. But you can get really good at a few things rather that just producing a bunch of things.
Figure out what's working and stop doing what's not.
Getting enough time to plan and create content is difficult to come by. So it's worth it to audit the different types of content you're creating to see which are having the greatest impact on your marketing goals.
From there, you can stop creating the ones that aren't working for you and focus more time on the content that's driving results. After that, you can work at getting really good at those formats.
If you saved time, could you use it for your blog?
If you stopped using so many different content formats, could you put more time into your blog posts?
Right now, most bloggers put only two hours into their posts.
Can you learn from the veteran bloggers?
You've heard the "fact" that most blogs only last three months. Don't let that boogeyman stat scare you into stopping if you're a newbie.
There are a lot of veteran bloggers out there. Find one in your community and connect with them. Follow them through the wonderful world of the Internet. There's a reason they're veterans—they stuck with it even if progress seemed slow at first.
6. How to plan your blog content (courtesy of your fellow bloggers).
So, speaking of learning from your fellow bloggers, here's how some respondents told us they plan their blog content.
Katrina Rischbieth has been blogging for five years and her main role is an editor. Katrina mentioned this in her comments about blog planning:
Being a small and busy team it is often a struggle to 'plan' but we are starting this year with more of a structure and themes for each quarter that relate to what we do as a company. @risch_katClick To Tweet
Rhonda Franz has three years of blogging under her belt. This year, her goal is to publish at least once a week. Here's what she has to say about planning specific blog posts:
Notes on a napkin, ideas on Evernote, many ideas coming from a problem I need to solve for myself and might be able to help others with. I make notes, then develop it into either a list-type post, or an article or an essay form. @rhondafranzClick To Tweet
Matt Chandler is a pro who's been at this stuff for 10 or more years. Yes, really. And he has some awesome thoughts for blog planning—focus on conversion:
We strategize around keywords and converting to app downloads and organization/member signups. Our editorial calendar is responsive to those goals, with a focus on educating our audiences. We plan individual pieces of content two to four weeks in advance, aligned with specific campaigns. @mattchandl3rClick To Tweet
And if you want to get pretty detailed, it looks like Niki Payne is your resource. After five years in the biz, Niki puts 8 hours into every post, and she's got this to say about blog planning (and, Niki, this sounds excellent—don't doubt yourself!):
Decide how often I want to publish. Create a list of topic categories I want to write about. Pick what days I want to publish. Assign a category for each day I want to publish. Add content ideas on designated publishing dates. Maybe I'm not so great at planning content. I am only great in the sense that I am super organized but not so great strategy wise which is something I want to develop a stronger knack for--strategy development. @nikipayneClick To Tweet
And lastly, Sarah Fogle is an editor who actually plans to publish a little less content in 2015. She's got some great advice for blog planning:
1. Collaborate and research to find subjects. 2. Spreadsheet to help organize by category & assist discussion. 3. Discussion to eliminate & strategize. 4. Put things in CoSchedule. @uglyducklingDIYClick To Tweet
Thank You For Taking The 2015 Better Blogger Survey
I have to end this by thanking all of you who took the Better Blogger Survey. All of us here at CoSchedule appreciate your feedback.
To all those who mentioned anything about blog planning that sounded like this...
"I don't."

"Not well?"

"By the seat of my pants."

"No huge plan."

"I don't plan as much as I should."

"??"

Or my favorite:

"It's complicated ;-)"
...you all helped us understand what we can do to help you plan content in a way that saves you a bunch of time. Look forward to a bunch of stuff that should help you do this throughout 2015.