The results are now in for the 2016 Better Marketer Survey! Nearly 2,000 you (content marketers and bloggers) took a few minutes to participate (and we owe you all a massive thank you). This survey was, ultimately, all about helping you do better work.
A new year means new opportunities to elevate your skills and improve your work. If you're ready to take your content marketing efforts to the next level, now is the time to remove the roadblocks standing in the way of your success.
Read on to learn more about the findings, and what you can do to drive stronger results in 2016.
Want to use Click to Tweet on your blog?
Get Your Download Now
Plus, join our email list to stay up-to-date.
Success! Your download should start shortly.
Tired of the marketing mess?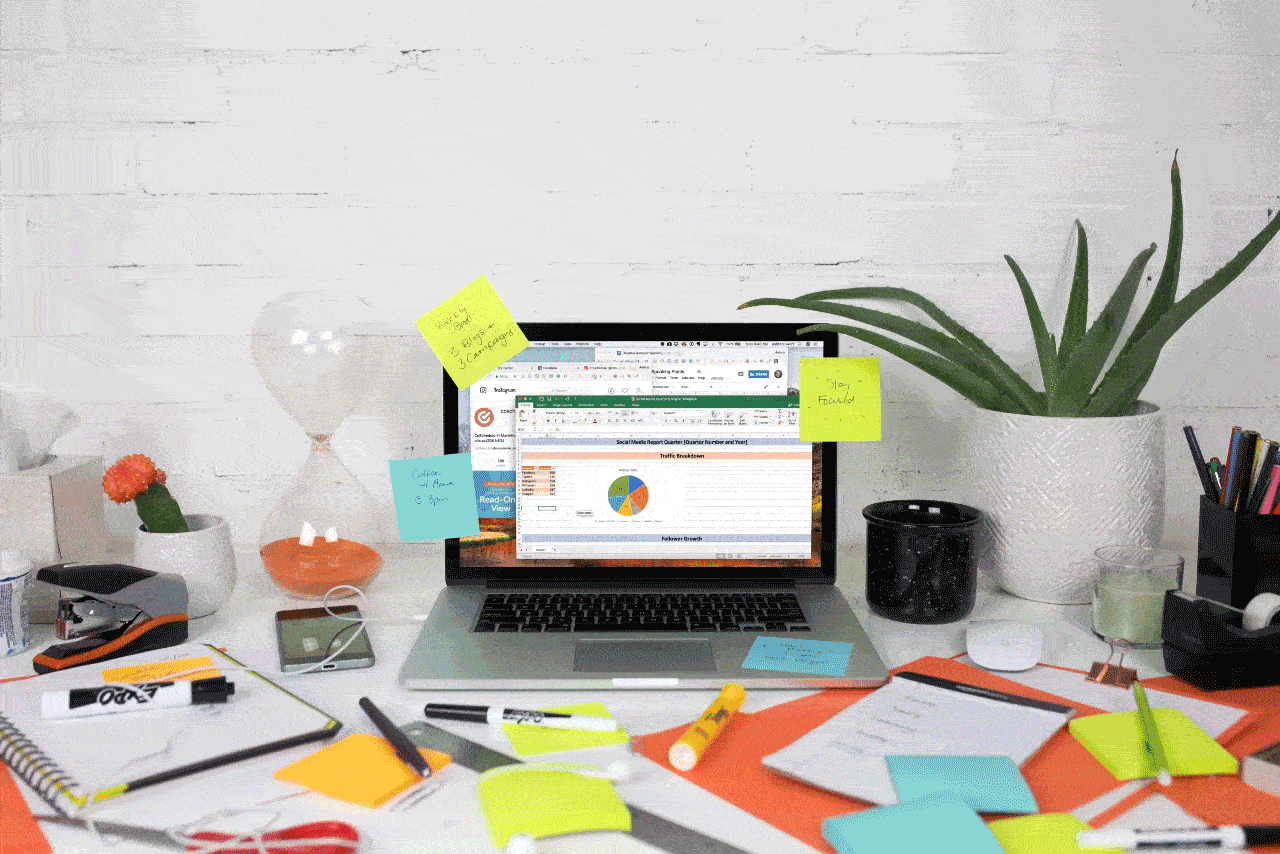 Awesome news! You're invited to a 1-on-1 marketing demo of CoSchedule! In 30 mins or less, you can see how to:
End the frustration of missed deadlines.
Get total visibility into ALL of your marketing in one place.
Save 20 hrs this week alone (and every week after).
If you've ever kicked the tires on CoSchedule, now's the time to see what it's really like.
Success! Your download should start shortly.
Clean up the chaos with your CoSchedule editorial calendar!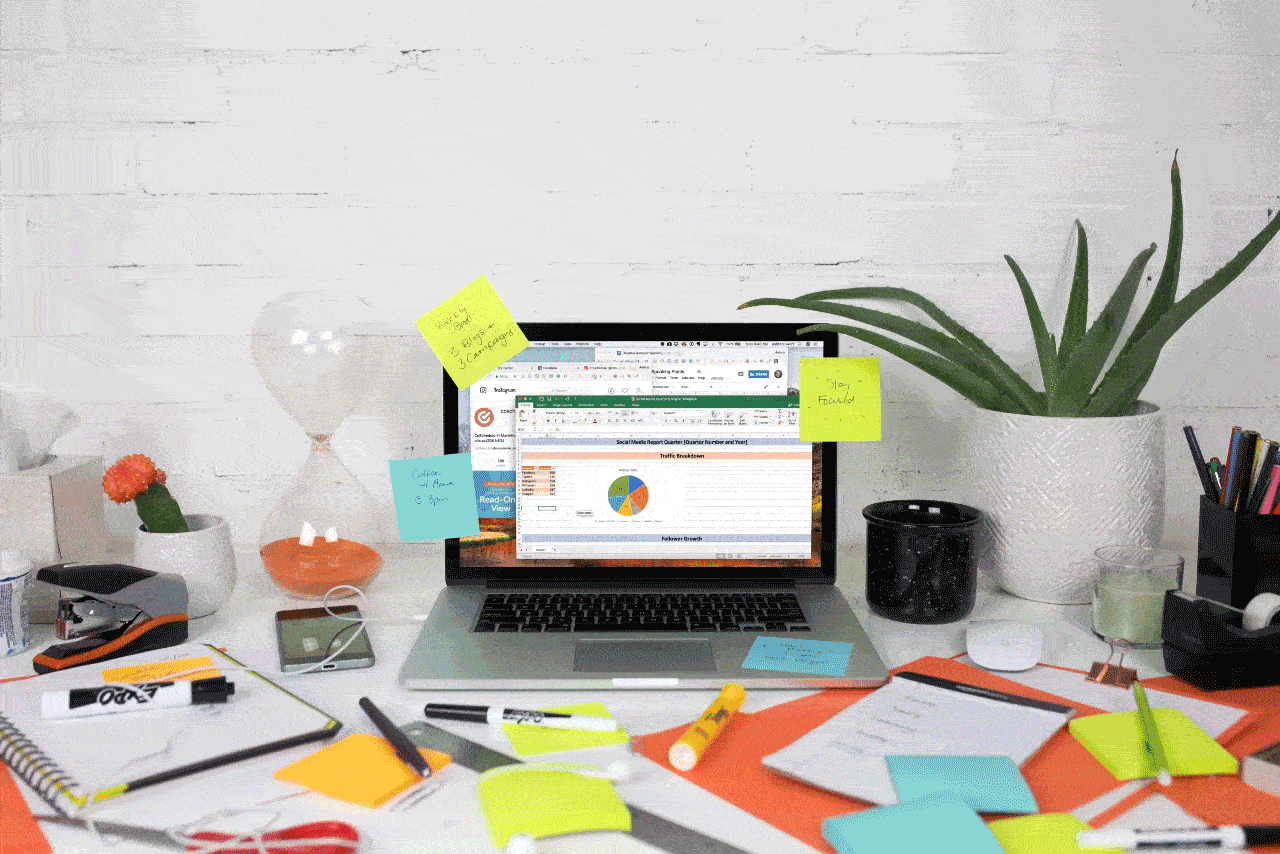 With CoSchedule, you'll:
Save time with blogging, social, and email (think HOURS every week)
Schedule your social posts in batches (and increase your posting frequency) super easily
Get your sh*t together (and hold yourself accountable to publishing like the boss you are!)
Now's the perfect time to start your 14-day free trial to see for yourself!
What Was The 2016 Better Marketer Survey All About?
Last year, we conducted our first-ever annual survey to understand what you were struggling with. We were then able to get a better idea of what problems you are dealing with and what information would help you do your best work.
In 2016, we took things to a new level. After digging deep into the data, we discovered all kinds of fascinating insight into what is most important to content marketers heading into the new year. We came to understand your struggles, your work habits, and also identified where there's opportunity for us all to improve.
We've crunched the numbers and information you helped provide, and here are our recommendations on how to improve your marketing the most in 2016.
Want to use Click to Tweet on your blog?
What Did We Learn About You?
The more we know about you, the more able we are to provide the kind of information you want most. Before we can achieve that goal we had a few things about our readership that we needed to find out, including:
Who is reading the CoSchedule blog in 2016?
What are the biggest challenges our audience is facing?
What tools and tactics are gaining the most traction?
Are there areas of opportunity that readers are missing?
Ultimately, this survey was for us to discover what you need most from us to be awesome at what you do.
The Majority Of Respondents Are New To The Content Game
35% of all survey respondents have been blogging or working in marketing for less than a year. An additional 29% have one or two years of experience under their belt. That means 64% of survey takers are at least fairly new to blogging and content marketing (and that's likely why you're coming to blogs like CoSchedule's to learn more).
Key Takeaways:
You need more actionable content that helps you learn how to do things better. That means comprehensive blog posts and other content that provides the full what, why, when, and how (emphasis on how) of being the best content creator you can be.

Fresh faces means the industry is growing. That's great news, but it also means there's more content being created on the Internet every day, and you need to make sure yours is the best it can be to stand out.
Most Of You Describe Yourself As A Blogger And/Or A Writer
While most participants were bloggers and writers, other titles that popped up included roles related to digital marketing, content strategy, and social media. A small percentage of you said that you were in roles that weren't directly related to writing or content planning, including graphic designers and general creative professionals.
Most Of You Are Also Working Solo
Similar to our findings last year, 49% of you describe yourself as a solo blogger and 61% of you said that you are working on content alone.
It's Extremely Difficult To Do Effective Content Marketing Alone
Now, that header shouldn't lead you to believe it's impossible to succeed on your own.
In fact, with the right tools and know-how, the truth is it's far from impossible. However, when it comes to bloggers and marketers working solo, we'd echo the sentiment brewing in the industry that having a team or some sort of support is ideal.
That's because running a highly effective content marketing operation requires diverse skills (like writing, editing, graphic design, coding, and more), and it's simply too much for one person to excel in every area.
Effective Bloggers And Marketers Do More With Less
Even if you do have the benefit of working as part of a team, you're probably as aware as anyone that there are only so many hours in the day, and only so much work that can be done. Therefore, it's important to focus your energy on the tasks that will deliver the biggest impact.
Want to use Click to Tweet on your blog?
What Are Marketers Biggest Challenges In 2016 (And What To Do About Them)?
We all have challenges we're working to overcome everyday. Solving problems is part of what we all love about this work, right?
Lack Of Time
As a blogger and/or content marketer, it may feel like you never have quite enough of everything that you might need in order to get everything done that you need done.
You have too much to do, and not enough time to get it all done.
If you're using a tool like CoSchedule, making the most of your limited time is likely a priority for you. It's not surprising that lack of time was one of the most commonly reported challenges facing content marketers right now.
Try This:
Eliminate wasted time with effective content planning (a tool like CoSchedule can help with this). You can also do what did with our monthly content planning meeting. Take sticky notes and have your team write out all their ideas. Then put them on the wall and discuss. You'll be amazed how quick great ideas will come to you.
Leverage tools that fill gaps in your skill set. For example, if you're a writer, this could mean design tools like Canva (more on this, and other tools, in a bit) or even hiring a designer.
Focus only on the tactics and tasks that can deliver the most impact. Look at your data in Google Analytics, see which posts are driving the most traffic, and try to figure out what's different between your top performing and lowest performing content. Then, do more of what works (and less of what doesn't) to make sure what little time you have is being used effectively.
Use these five time-saving content types to create compelling content fast.
Lack Of Team Support
Lack of time is compounded by lack of team support.
61% of you told us you're working on your own. If your goal is to produce quality content that's genuinely useful to your audience and generates a strong return on investment, then you know that's no small task, even when you do have a dedicated team to support your efforts.
Even among the 39% of you who said you're working on small teams, you're still likely facing constraints on your time, budget, and available resources. Plus, effective collaboration with your team is likely to be a concern as well.
If your goal is to produce quality content that's genuinely useful to your audience and generates a strong return on investment, then you know that's no small task, even when you do have a dedicated team to support your efforts.
What's a content creator to do? Here are a few ideas:
Try This:
Give yourself more time than you need to complete a project. You're likely to take the full amount of time that you've given yourself, whether you needed it or not.
Avoid inefficiency by estimating how much time you expect projects to take before starting (you'll get more accurate at this over time, so don't stress about that at first), and then setting firm deadlines.
Use checklists to mark off steps for each project. This will help you and your team know when projects are completed. If there are roadblocks or inefficiencies in your processes, work to identify and eliminate them. Establish an optimal team workflow to make sure the most important work gets done.
If you're working with a remote team, you may need to pay extra attention to communication and task management. Over-communicate if necessary. Take advantage of teleconferencing tools like Skype and Google Hangouts for long-distance face-to-face communication. Our own team plans make it easy so your entire team can see your full content calendar, no matter where your members are located (however, any calendar or team planning tool you choose to use will help with this goal).
Building And Maintaining An Audience
Many of you reported that attracting and retaining an audience is a key challenge. Building a successful blog takes time, patience, and hard work. If this is something you're struggling with, try following these four tips.
1. Be Consistent
26% of you described that your publishing schedule is irregular. If readers know when they can expect fresh content on your blog, they're more likely to come back.
2. Be Intentional
Never create content for the sake of creating content. Make sure that everything you do is tied to a purpose and a real business objective. Offer meaningful value to your audience consistently, and they'll keep coming back.
3. Keep Your Content Ideas Fresh
Coming up with strong content ideas can be hard, but with some simple hacks, you can make sure you've always got plenty of inspiration.
Think about what you would want to read. Odds are you're not the only one.
Read. The more writing you take in, the more of your own ideas you'll find..
Look at what your competition is doing, and think about what fresh perspective you can add to those topics.
If you're working on a team, hold regular brainstorming sessions to come up with content ideas. Odds are, your group will generate stronger content concepts than what one person could do alone.
Plan ahead and make sure you have ideas lined up, at least two weeks in advance. It's easier to come up with fresh ideas if you're not stressed about having to come up with something brilliant the day before your deadline.
Coming up with fresh inspiration on demand is tough, but following these steps can make your life a bit easier.
4. Need More Help With Content Ideation?
A lot of responses in our survey mentioned the difficulty of consistently generating quality content ideas. Fortunately, we've written several posts on this very topic that might help.
Start with these:
Spend Time On Social Media Outreach
36% of you said that you spend under 30 minutes crafting your social media messaging. Another 30% said they spend even less time (less than 15 minutes).
That might be a little low, but it's also understandable given the time constraints the majority of you are working under.
However, investing more time into your social media content can help build a more engaged audience and attract more followers. Think about how often you share your content as well. While this may vary depending on the social networks you use, you may be able to get more mileage by sharing your content more frequently, or by re-sharing old content you may have forgotten about.
1. Drive Conversions
Another common theme that cropped up in survey responses was the challenge involved in creating high-converting blog content.
For marketers in particular, creating a blog that converts readers into customers should be your number one overall goal. After all, if you're not driving revenue, it's difficult to justify why blogging is essential to your business. So, how do you build a blog that captivates a loyal audience and turns those readers into diehard customers?
2. Build Dedicated Landing Pages
47% of survey respondents plan on using dedicated landing pages in 2016.
Landing pages are a great way to direct attention to your content and build your email list. Solutions like LeadPages make it easy to build landing pages as well as helping you grow your email subscribers.
3. Give People A Strong Reason To Convert
If you're going to ask people to hand over their email address or make a purchase, give them a good reason to follow through. Give them something extra special, something you've really poured your heart into that will help them be better at what they do. That could mean providing access to research, a downloadable infographic, helpful worksheets, or something exclusive to email subscribers.
4. Improve Your Conversion Rate Optimization
If your conversions on your blog are low, it could be because it just isn't easy for users to take the desired action. Try experimenting with different placements for signup forms, or different on call-to-action buttons. Heat mapping tools like Crazy Egg can also help you determine if users simply aren't scanning across your call-to-actions as well.
Looking Ahead: Content Trends For 2016
If it seems like the number of content types keeps growing year after year, that's because it is.
There are always new social media platforms popping up and new tactics being touted as "The Next Big Thing". In other words, there's always something new competing for your limited time, attention, and resources.
The key is to know which things you should fully invest into, and which you should say "no" or "maybe later, but not now" to.
Which Content Formats Are The Most Popular Right Now?
Blogging and social media are, expectedly, popular with our audience (this makes sense, given that we build a blogging and social media management tool).
However, we wanted to know what else is popular with our readers out there, too. Were there any surprises, or any mediums or platforms being underutilized?
Here's what we discovered.
Which Content Formats Outside Of Blogging And Social Media Are Popular?
1. Email Marketing
It makes sense that the top three content types you plan on using in 2016 are blog posts and social media content. Given that CoSchedule is built to help you get the most from both of these, that isn't too surprising.
However, we were encouraged to see that 52% of you are using or planning to use e-newsletters as well. That's because email marketing delivers stronger ROI than any other digital marketing channel.
2. Ebooks
46% of you plan on creating ebooks in 2016. Ebooks are a great way to go in-depth on a topic.
3. Video
What is slightly surprising is that a full 47% of you plan on shooting video this year.
This is an encouraging development given the increasing importance of video content on the web. YouTube has grown so much it's considered the second largest search engine while Facebook has expressed interest in making video content a priority. Twitter even allows users to shoot 30 seconds of video within its mobile app, which could be another avenue to consider if you haven't already.
4. Infographics
Infographics are holding strong in 2016, with 49% of you planning to produce them.
How Do Content Marketers Plan On Promoting Their Content?
It isn't enough to just create content. You also have to know how you're going to get it in front of people. Here are the promotional tactics and channels survey takers said they plan on implementing in 2016:
Tactical Areas Of Opportunity
As we concluded, the majority of you are most focused on the tactics and content mediums that deliver the strongest engagement and ROI.
However, there were a handful of gaps where we identified opportunities that many may be missing.
1. Podcasts
Podcasts are positively exploding right now. Audiences want more fresh audio content, and those that can provide it well, should benefit.
2. Tools And Mobile Apps
Just 11% of you said you plan on building tools in 2016. That's likely because they require a lot of work and development know-how to pull off. However, when done right, they can prove immensely valuable.
For one example, our own Headline Analyzer has become incredibly popular since it launched. It's something that provides our audience with real, tangible value, and it's something we get to use ourselves every time we create a new blog post.
An additional 8% of you said that you plan on building mobile apps. Again, this low statistic is likely tied to the budget required to build a strong mobile app. However, the benefits are there for those with the available resources.
3. Social Media Groups
One way to support a loyal audience is to give them a place to talk to each other. Facebook and LinkedIn user groups are one way to do that.
Our own Facebook user group is just one example (and yes, we'd love to have you join in).
4. Virtual Conferences And Live Web Chats
14% of you said that you plan on using video conferences and live web chats. These provide a great way to get to know your audience, learn about their challenges, and allow them to share their insight.
Even if you don't host your own conference or web chat, you can always consider participating in those hosted by other bloggers and brands. They're an awesome way to learn new things fast, and participating in the discussion helps position yourself as an active member of your industry or community.
If you're looking for a way to host a live web chat, Google Hangouts is both free and easy.
5. Print Media
We highlighted print media as one way to stand out last year, and we're going to repeat that sentiment again in 2016, even though just 0.5% of you planned on using print media in 2015. In 2016, that figure rose slightly to a full 1% (technically, that's a 100% increase).
Not only is print media enjoying something of a resurgence right now, but it's being adopted by some very large and successful brands. Take Red Bull's magazine, The Red Bulletin, for example, which promotes the kinds of entertainment and lifestyle the energy drink company wants to associate itself with (similar to the classic strategy that made Nike a world-class brand).
Are You Using The Most Popular Tools-Of-The-Trade?
Here are some of the most popular options among those surveyed.
1. WordPress
77% of you host your blogs and websites with WordPress. 16% of you reported that you are using another platform (like Blogger or Tumblr). That leaves a 7% gap that didn't specify which blog platform or CMS the others of you use. WordPress powers approximately 25% of all websites, and our findings correlate that it's still the most dominant blogging CMS around.
2. Google Analytics
An encouraging 75% of you are using Google Analytics. In the current data-driven age, this is an important tool for any marketer or blogger to get familiar with.
3. Mailchimp
Of all the email marketing tools you use, Mailchimp came out far ahead, with 45% of you saying that you use Mailchimp.
4. Google Suite
Interestingly, 42% reported using Google's office suite (Google Docs, Sheets, etc.), while only 37% reported using Microsoft Office or Office 365. While some may certainly be using both, Google's collaborative capabilities and low cost likely contribute to its popularity.
5. Adobe Suite
40% are using Photoshop, Illustrator, and/or InDesign, which shows a certain level of technical skill and budget required to make the best use of these professional design programs.
6. Canva
For those without access to professional design skill, Canva is an invaluable tool, used by another 40% of survey takers.
Don't Miss Out On These Awesome Tools
While reviewing survey data, there were a handful of tools we were surprised to see weren't more popular. Some are tools we enjoy using ourselves, while others are listed as alternatives to other popular options that readers may be less aware of.
1. Evernote
We're big fans of Evernote here at CoSchedule, and so are 29% of survey takers. If you haven't used Evernote before, its collaboration feature make it an attractive tool for marketing teams. Plus, it integrates well with CoSchedule, allowing you to convert Evernote documents into WordPress pages.
2. Google Search Console
Formerly known as Google Webmaster Tools, this free service provides a ton of resources for monitoring the technical health of your blog or website.  
Why bring this up here? Because just 16% of you are using Google Search Console. That's a low count for a free and essential tool that can help with all kinds of fundamental technical issues. I'd say sign up for it.
3. Piktochart, Infogr.am, And Easel.ly
While Canva works great for building infographics as well, we were slightly surprised to see just 6% using Piktochart, 3% using Infogr.am, and 2% using Easel.ly. If you're looking for a tool specifically for building infographics quick, these are all quality options to keep in mind as well.
4. Moz
Search engine optimization is alive and well in 2016, with 59% of you say that SEO is important for your content promotion efforts. However, just 10% of you use Moz, currently one of the most popular SEO and content marketing analytics services available. Raven Tools is a close competitor worth considering as well.
Given that Moz (and other similar services) are premium tools, it's likely that cost may be a preventative barrier here. However, it's also a valuable timesaver, and something to consider if you can afford it.
If you're on a tight budget, SEO Book offers some popular free options that can plug some gaps in your toolkit.
How Are Marketers Measuring Their Success?
There's probably more talk about the important data now than ever. However, it's important to make sure we're using the right metrics and the best data available to drive our decisions as marketers and bloggers.
So, which metrics did you say you use most to measure success?
There are a few interesting takeaways here:
1. You put a premium on social media engagement.
64% of survey takers said they use likes, comments, and other forms of social media engagement as a measure of success. That certainly makes sense given that it's a direct signal your content is resonating with readers.
2. Interestingly, post traffic came in second.
Post traffic came in a close second at 58%. However, combined with total blog traffic (46%) and total website traffic (37%), we can deduce that traffic is a priority for most marketers and bloggers, and that's a good thing.
3. Conversion rates were slightly less of a priority than expected.
While creating content that converts was a common theme in the essay question presented to survey takers describing their biggest challenges, just 32% of respondents cited conversion rate as a KPI for success. This could be because conversion rates are typically more important for marketers (who are focused on driving revenue) than other types of bloggers (who may be satisfied with simply driving traffic).
If you're not paying attention to your conversion rates now, however, we'd recommend starting ASAP if it makes sense for your work. That means if you have a sign up form, a Buy button, or any other sort of goal you want readers to complete before leaving your blog or site, then track those actions being taken.
4. Don't forget about bounce rates.
Just 36% said they pay attention to Time Spent on Page, and another 31% said they look at their bounce rates when measuring success. If these aren't important metrics for you now, we recommend monitoring them closely, and for a few reasons.
They can help you identify low-performing content (so it can be improved).
They can tell you which posts and pages are most interesting to your readers.
They can help identify problems with your blog or site that could be causing people to leave your blog posts without reading.
Try This: To pull this all together, make sure you're not just driving traffic, but also ensure that readers are finding what they're looking for on your site. You'll know they are if they stick around, and even more so if they convert.
How You Can Be A Better Marketer In 2016
Blogging and content marketing are all about constant learning and continual improvement. You'll never be done growing your knowledge and sharpening your skills, and it's okay if you don't know everything there is to know about every facet of content marketing or blogging.
However, if you're focused on upping your game over the course of the year, then where should you be putting your time and energy?
Providing an exact answer to that question would depend on the unique position of the person asking it. However, based on the data we gathered in our survey, here are some of the top areas most could benefit from paying extra attention to.
1. Focus On The Basics
Judging from our survey results, there are a lot of fresh faces entering the marketing and blogging worlds.
It's important to follow the philosophy of walking before you run. While it's tempting to want to try every hot new tactic you hear about or try to do everything possible all at once, we need to be executing the basics.
2. Get Your Calendar Consistent
Many of you reported struggling with consistency. While we're naturally biased to using CoSchedule to help with this, anything you can do to create a consistent content calendar will improve your overall efforts.
If you're not ready to move up to a paid solution, this free printable content calendar templates may be helpful. A calendar can also easily be created using a Google Sheets document or Excel spreadsheet.
3. Know Your Niche
There are more blogs popping up and more brands investing in content marketing every day. With competition in so many spaces heating up, one way you can stand out is to focus on a niche where you can position yourself as an expert.
Establishing yourself as the go-to destination when someone wants to know about a particular topic. It's a surefire path to building a loyal audience and driving consistent traffic (two things most of you repeatedly called out as top challenges of yours).
If you're looking to create content that is both unique and appealing to your audience, find a gap
4. Know What Your Audience Wants
Several of you said you struggled with knowing which topics to create content around. This is indeed challenging, and requires having some knowledge of what your audience is looking for, and knowing what you really can be the authority on.
Tools like the Google Adwords Keyword Planner, Google Trends, Soovle, and more can help validate your content topic ideas and quantify whether there's interest in a particular idea.
5. Quality Vs. Quantity: The Eternal Content Struggle
63% said you plan on publishing a lot more content, while 27% said you'd be publishing just a little more. That could be a good thing. After all, with more content being published every day, you've got to be able to keep up to be seen, right?
Maybe.
In our survey data, we saw that a majority of you spend less than three hours per post when creating blog content. That would make sense, given that limited time.
Let us put this idea out there, though: is three hours enough time to create truly 10x content?
The answer is probably not.
That's because content that's thoroughly researched, thoughtfully written, and covered in its entirety takes time to create. It can't often be quickly produced, and things that can be published that quickly are probably easy for a competitor to duplicate as well.
If they're smart, that's exactly what they'll do, too. That's no good if you want your content to stand out from the pack.
The answer could be to put more time into fewer blog posts, adding more value to each post, even if it means publishing less.
6. Think 10x Content
Almost no matter what niche you're in, competition is heating up in the content marketing game.
There are more blogs and publications than ever before competing for the limited time and attention of readers (remember, if you think you're struggling with not having enough time, odds are your audience is feeling the same way too).
So, if you're going to post something, make sure it's the best possible post on that topic you can muster.
If you're not familiar, the concept of 10x marketing refers to the idea that you should strive to make your blog post on a given topic 10 times better than the best post on that topic currently available on the Web.
It's tough to quantify exactly what makes a post 10 times better than another, and that certainly will vary depending on the post in question.
The key takeaway here, however, is to always aim to make every post the best post on that topic possible. Review your competitor's content and add something they don't have. That could mean adding different types of content that are lacking on their page or post (like a video, infographic, image gallery, etc.), or simply going more in-depth. Better yet, create the best post possible on something no one has covered yet (more on that in a bit).
Even if you publish less content, that's okay as long as what you are publishing is substantive, filler-free, and offers something no other post on the Internet can. This will probably take more than 2 or 3 hours per blog post to achieve, but if you can budget the time consistently, the payoff is there waiting for you.
Want to use Click to Tweet on your blog?
7. Create Content Your Competition Isn't
It's easy to just follow what everyone else in your niche is doing. However, it'll take more than that if you want to really stand out.
Use the Google Keyword Planner and Google Trends to identify topics and keywords that are popular, and compare those with what you see competitors doing.
Then, instead of creating a post that duplicates what someone else has already done, write a post on something no one else is doing.
Find hot topics before your competition does and eventually, you'll be able to position yourself as a leading authority rather than just another follower.
8. Provide Custom Research
Original research is hard to produce. That explains why just 9% of you planned on producing research reports in 2016.
This also tells us two things:
Because research is hard to generate, it's also highly valuable

Fewer competitors means more opportunity for those with the ability to produce original research
All the cool facts and interesting insights you read on popular blogging how-to and content marketing blogs start with someone doing their own research.
If you want to create content that provides unique value in your niche and positions your blog as an authoritative source, having your own proprietary data is invaluable. Not only will it give you deeper insight into your own audience, it'll also give you valuable data you can create content around that no one else has.
Anyone can copy what someone else says. Only a true authority on a topic can provide something original.
Struggling with where to start on doing custom research? Start with this process.
9. Gather Data Using Polls And Surveys
There are a variety of free tools that make creating surveys easy. For the 2016 Better Marketer Survey, we used Polldaddy, but there are other options like Survey Monkey . If you've never run a poll or a survey before though, the process might seem intimidating.
Fortunately, following just a few simple pieces of advice can dramatically improve your results.
Want to use Click to Tweet on your blog?
10. Ask Good Questions
When creating a poll or survey, think long-term about what you want to know. Then, write questions that you think will help provide that insight.
11. Identify Common Themes In Your Data
Data is only as good as your ability to interpret its meaning. Here are some things to look for:
Here are some things to look for:
Responses that appear frequently

Stats that contradict common wisdom

Findings that correlate with one another
Once you've gathered your data, there are a number of ways it can be repurposed into various content types to get maximum value from your efforts. Here are few:
Here are few:
Social Media Posts
Interesting statistics and snippets of information from your own research can easily be used to create engaging social media content.
Blog Posts
If you've found a unique insight or something few other bloggers are covering, consider creating a blog post on that topic.
Infographics
49% of you said you plan on creating infographics in 2016. That's because people still love them for how they make it easy to digest complex data. Come up with something truly unique, and you could see yours go viral.
White Papers And Research Reports
When you're ready to take things a step further, your data may be able to help you put together a killer in-depth white paper.
These are a handful of ideas, but you can see how much mileage you can get from gathering your own proprietary data.
Conclusion
We want to thank everyone who participated in our survey. Your feedback really is invaluable, and we promise it will continue going to good use as we create more of the content you want.
Here's to doing your best work in 2016.