Are You Excited? You Can Now Pin To Pinterest With CoSchedule 70
Headline Analyzer
The blog post headline analyzer will score your overall headline quality and rate its ability to result in social shares, increased traffic, and SEO value.
Test every headline before you publish. Try the Headline Analyzer »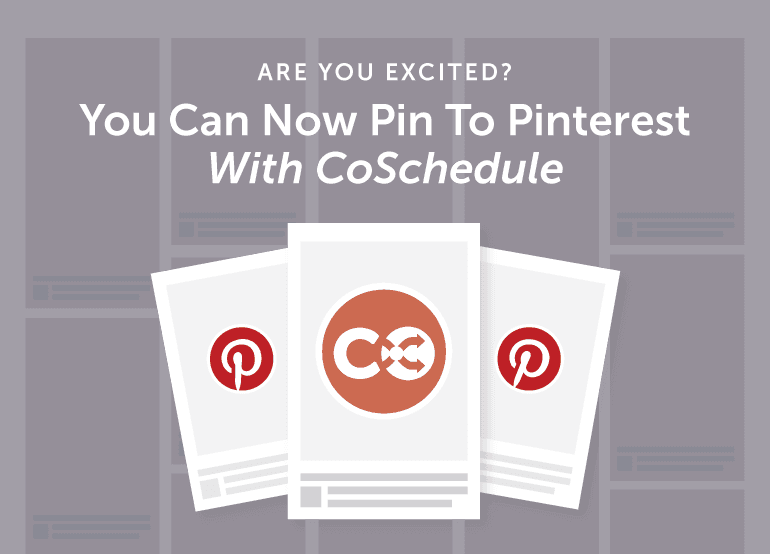 Drum roll, please…
As of today, Pinterest is now a part of your CoSchedule editorial calendar!
Obviously, we're super excited to bring to you your #1 most-requested integration. We love saving you time, and with the Pinterest integration, you've got one more awesome time-saving weapon.
Help your audience discover more, gain inspiration, and find things they didn't even know they wanted without ever leaving the CoSchedule calendar.
Pinterest scheduling in CoSchedule will help you:
Plan your Pins right on your editorial calendar with the rest of your blog and marketing content.
Schedule Pins in the future for any of your boards.
Customize your images and Pins with visual previews that look just like the real Pin itself.
Pin from anywhere on the web with our Google Chrome Extension.
Save a ton of  time planning your visual content.
Plan Your Pins On Your Editorial Calendar Where You Plan Everything Else
Now you can plan Pins right on your editorial calendar.  Share visual content one piece at a time or directly from your blog posts to help Pinners discover your blog.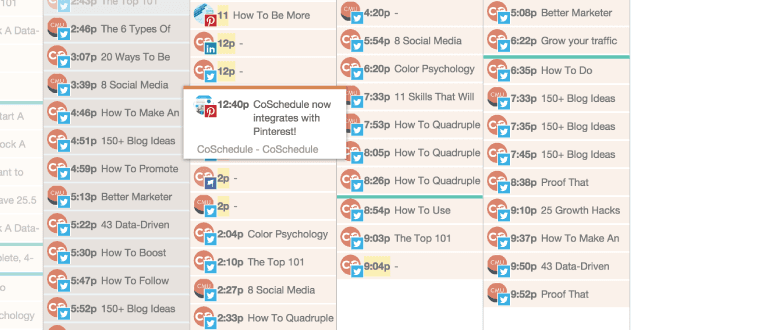 Schedule Pins For Your Boards
Want to share something super cool with your audience at a specific time? We know there's a science to scheduling on Pinterest and keeping your Pins consistent is key. With CoSchedule, you can now lay out your entire Pin schedule and publish to your boards whenever you'd like!
Save Time Planning Your Visual Content
You use CoSchedule to assign workflows to your content creation process, communicate more efficiently with your team, and hit every deadline. You'll be able to apply the processes that already work for you while sharing with your audience on Pinterest.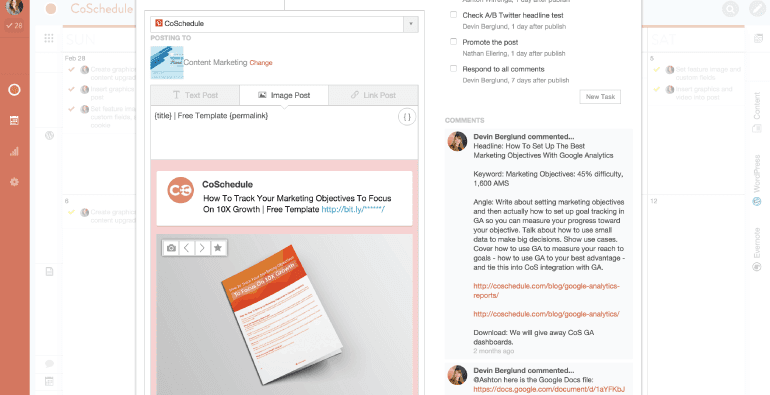 Pin From Anywhere On The Web
Now you can combine the power of Pinterest with CoSchedule's Chrome extension! Share all your awesome Pins directly from your browser. Simply open the Chrome Extension, add a Pin, and instantly sync it to your CoSchedule calendar.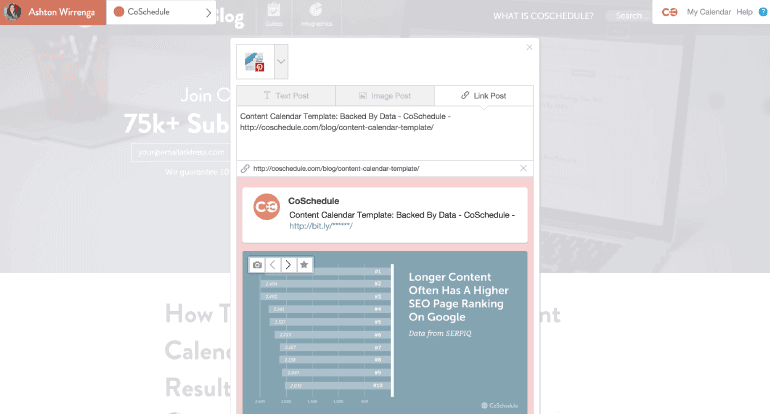 CoSchedule's integration with Pinterest is available now with all New CoSchedule calendars.
Give it a try today with your 14-day free trial.
March 8, 2016