No more manual copy/pasting, forgetting to post and being chained to your mobile device. Get your life back with ReQueue: the only social automation tool with built-in intelligence.
---
Enable ReQueue
To get started with ReQueue you need to enable it in your calendar. To enable ReQueue, go to Settings > Power Ups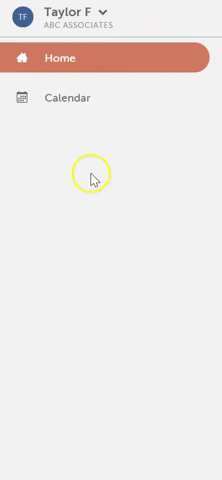 On the Power Ups page, click Enable ReQueue on the ReQueue tile.
---
Adding Messages to ReQueue
There are several ways you can add messages to ReQueue once it's been enabled. 
---
As You Create a Social Message
If you know from the beginning that you'd like to add a message to ReQueue, you can add it to a ReQueue Group (more about that in a bit) before you even add it to your calendar. Just click on the ReQueue icon and add it to a ReQueue Group.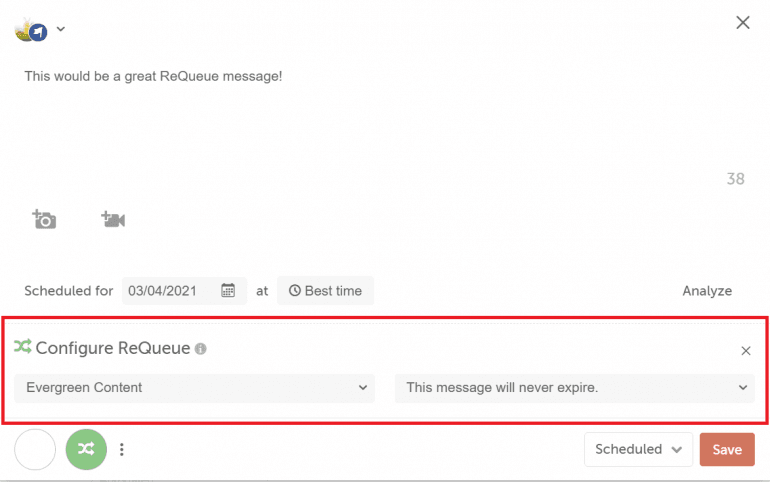 From an Already Published Message
If you have a social message that has already been published but you think it would make a great addition to ReQueue where it could be used again, you can click on that message from your calendar and then click on the ReQueue icon and add it to a ReQueue Group.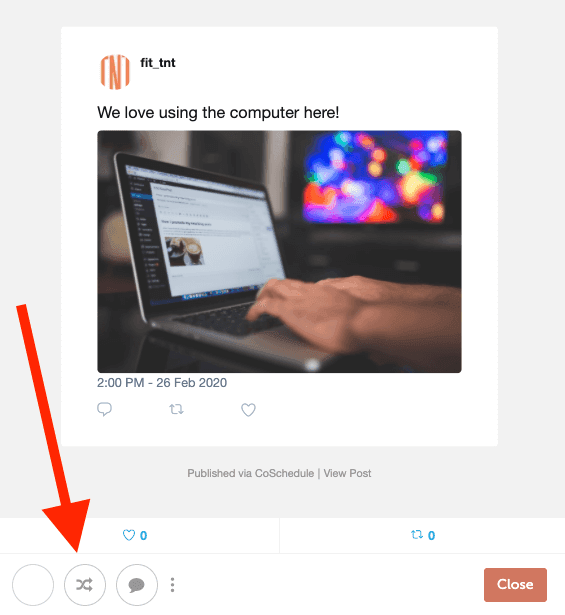 Directly in a ReQueue Group
You can also create a message from within a ReQueue Group and not from your calendar. Messages created this way will remain in ReQueue until they have been selected for scheduling and will not be published until then.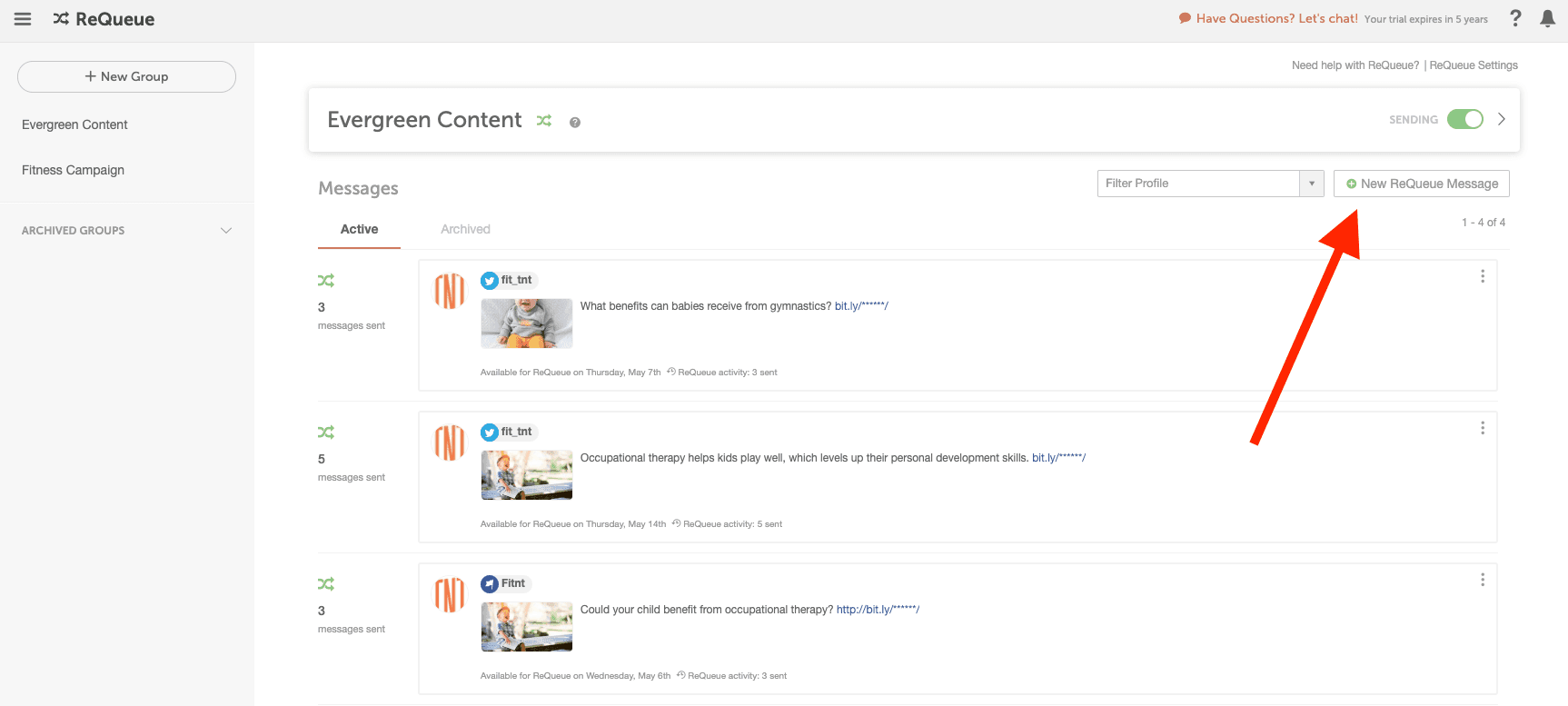 ---
What are ReQueue Groups?
The next step in getting started with ReQueue is to start working with Groups. ReQueue Groups allow you to categorize different types of messages you want automated. Each Group's settings can be tailored to best fit the social scheduling needs of the messages in a Group. You must populate your ReQueue Groups with messages to start the automation process. If you do not have enough messages in a Group to fill in your ReQueue schedule you will see empty Gaps on your calendar that you can easily fill. To help you get started working with Groups, you will see two default Groups automatically created for you after you have enabled ReQueue. You will have an Intelligent Group named 'Evergreen Content' and a Placeholder Group named 'Motivation Monday.'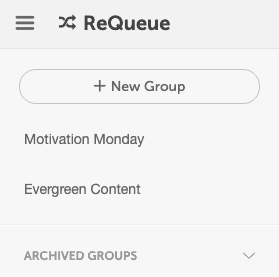 You can start to populate the default Groups or edit them at any time. You can also create new Groups. To create a new ReQueue Group, select + New Group. You can create your Groups as either Placeholder Groups or Intelligent Groups.
---
Work with Placeholder Groups
Placeholder Groups allow you to manually select the date, time, and frequency for messages that will be sent in this type of group. For example, have a social message sent every Monday at 10:00 a.m.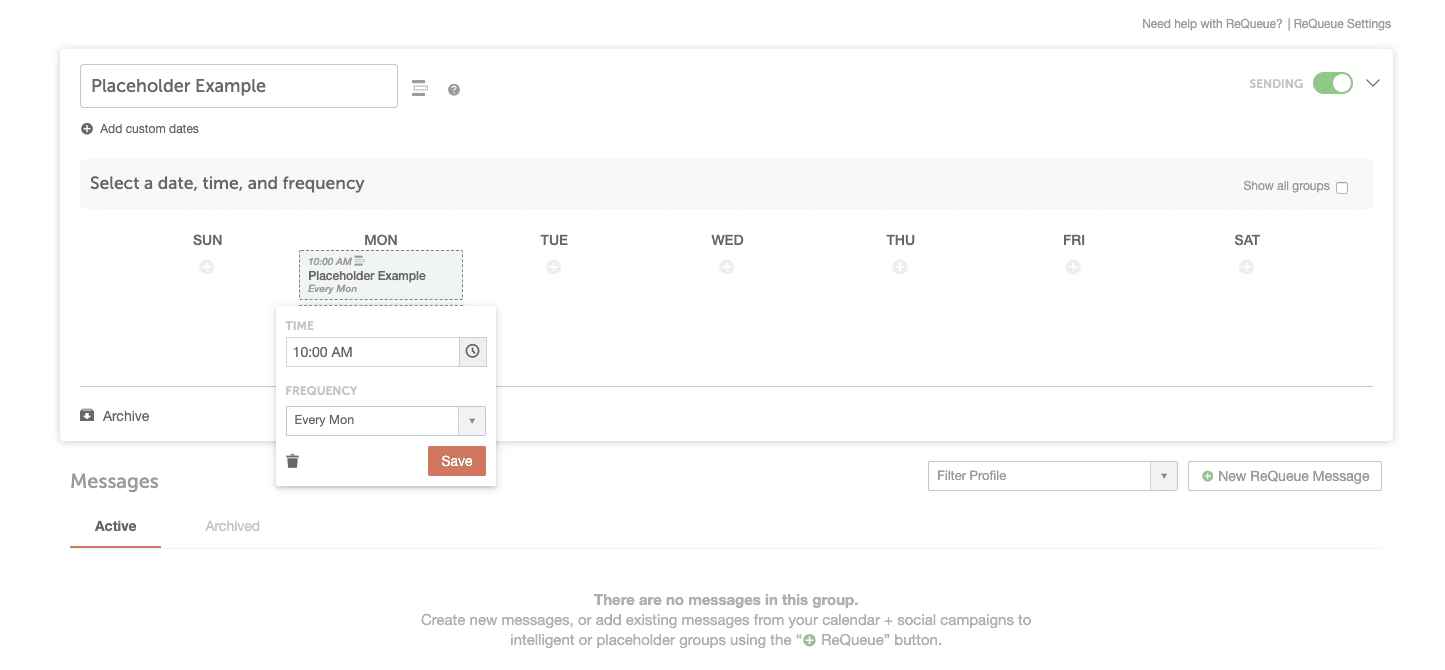 ---
Work With Intelligent Groups
Intelligent Groups will intelligently fill in the gaps in your social schedule with messages from this type of group according to your Intelligent Group Settings.

How do Intelligent Groups find the gaps?
Intelligent Groups will determine where a gap is in your schedule by looking at the limits that are set inside the Intelligent Group Settings. It will then look at how many messages you have manually scheduled. Finally, ReQueue will consider any limits you have set inside your Intelligent ReQueue Groups and fill in the found gaps with social messages added to your Intelligent ReQueue Groups. 
Back To Top
---
Work With ReQueue Gaps
Once you have enabled ReQueue you may start to see empty ReQueue Gaps appear on your calendar. These are spots on your calendar where ReQueue would like to schedule a message, according to your ReQueue settings, but you do not have enough social messages in your ReQueue Groups to allow for this. You can click on the ReQueue Gap on your calendar to fill in the message.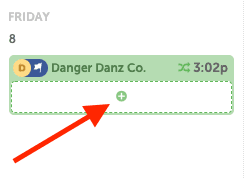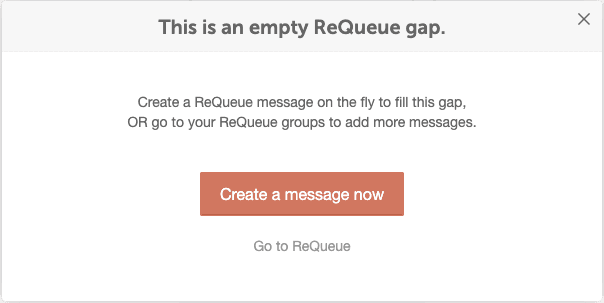 Gaps will show up on your calendar according to how your Intelligent Group Settings are set up and also the schedule you set up for messages in any Placeholder Groups. These Gaps are a great indication of where you could expand your social scheduling and get even more mileage out of ReQueue! Fill in those Gaps directly on your calendar or by adding more messages to your ReQueue Groups.
If you feel there are too many empty gaps on your calendar we recommend you first try adjusting your Intelligent Group Settings. Even if you do not have any Intelligent Groups set up or sending, it is the Intelligent Group Settings that will tell ReQueue were a Gap is on your calendar. In particular, the Configure Your Sending Goals settings correlate closely with the number of Gaps on your calendar.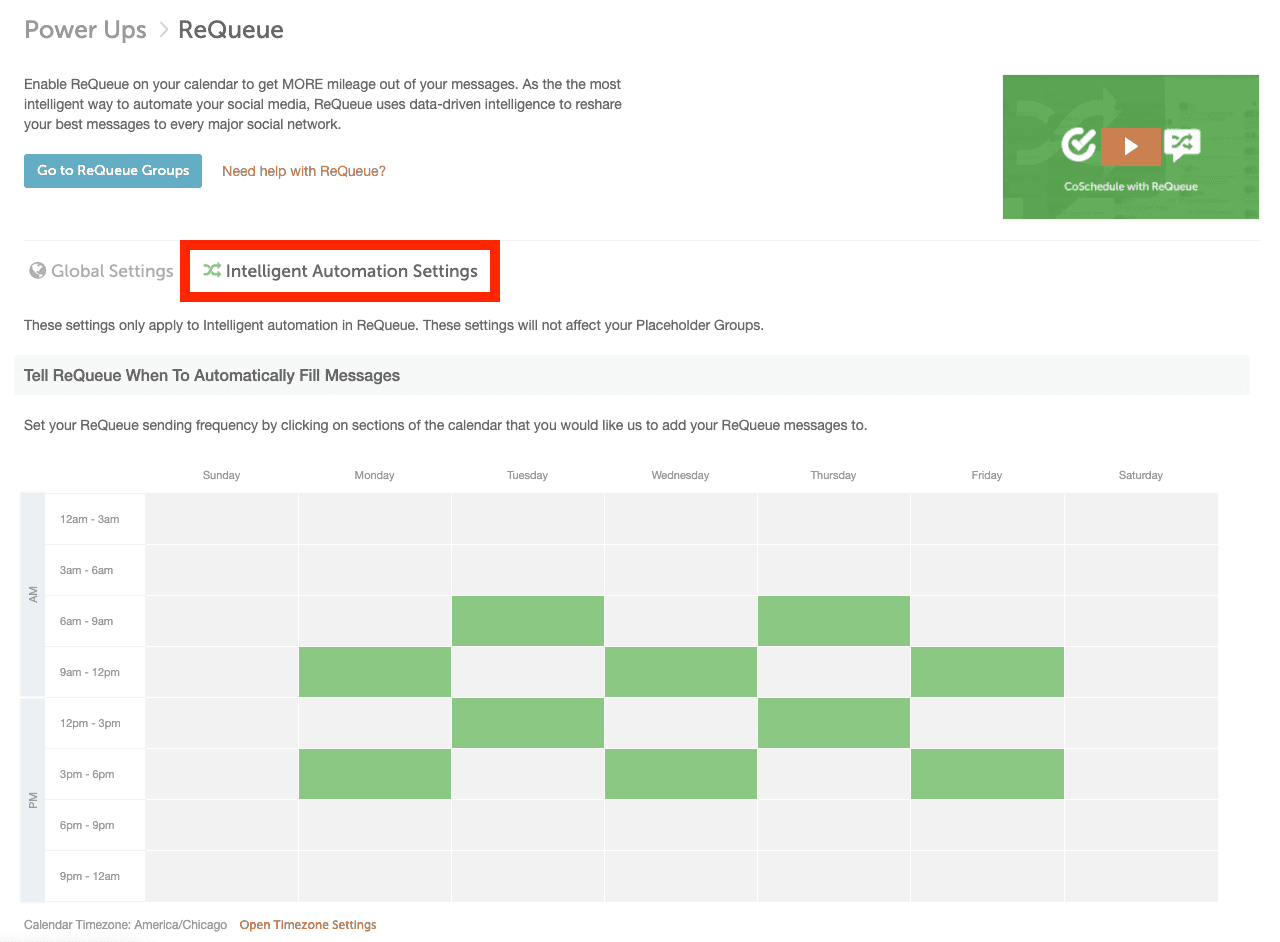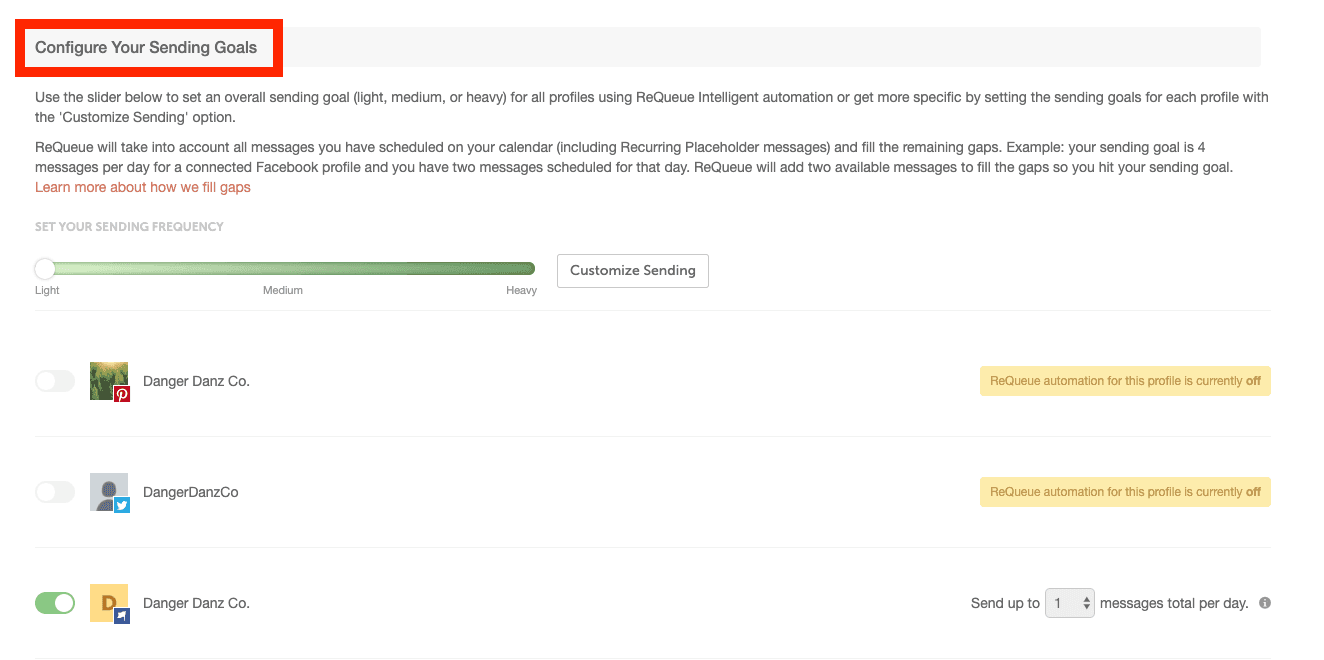 You can hide/show your ReQueue Gaps, by adjusting the Calendar Display Settings inside your calendar Filter options.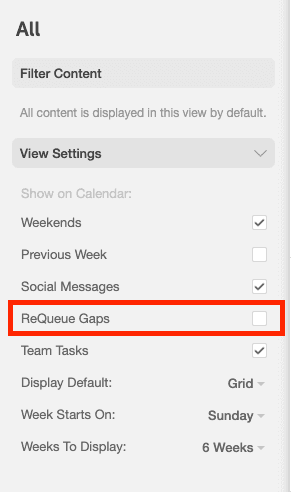 ---
Recommended ReQueue Message
Every day, if you have recommended messages, you will see a badge on the ReQueue menu item prompting you that you have recommended ReQueue messages to add to your ReQueue Groups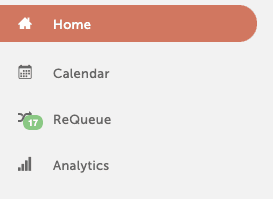 To view your recommended messages, go to ReQueue. In the ReQueue Groups page, click View Messages. If you have current messages on your recommended page, they will be displayed in the recommended section.
Click Add to ReQueue to add any message to a ReQueue group. To dismiss any message, click Dismiss or Dismiss All to dismiss all messages.
If you dismiss a recommended message and did do not hit Undo, you will need to find the message on your calendar to add it to a ReQueue group.
Select the ReQueue group and click Save.
When finished the message will be removed from the ReQueue recommended page.
Do you have any specific feedback for us?
We appreciate any feedback you're willing to share.