Issues can come up where you may need to abruptly pause all of your social scheduling. Now you can with pause social. While paused, all scheduled social messages on your calendar will not send to your social networks. If you wish to send any skipped messages at a later date (when your calendar is no longer paused), you will need to manually reschedule them.
---
Pause All Social Message Scheduling
To pause all social messages, go to Settings > Configurations. Scroll down and click Pause Social Messages.

All social messages scheduled while social messaging is paused will have to be rescheduled.
---
Resume All Social Message Scheduling
To resume social message scheduling, go to Settings > Configuration. Then click Resume Social Messages.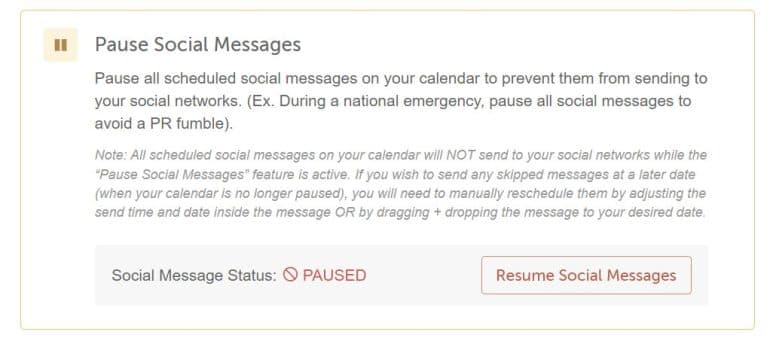 Do you have any specific feedback for us?
We appreciate any feedback you're willing to share.