Below are details about a feature or functionality that is no longer offered in new subscriptions starting after January 13, 2021.
Publishing to Pinterest will be a little different than publishing to other networks. With Pinterest, you have the capability to publish to multiple boards while also uploading custom images for your Pins.
---
Select Pinterest Boards
To publish a Pin, create a new social message (either directly on your calendar, or in a Social Campaign) then select your Pinterest board(s).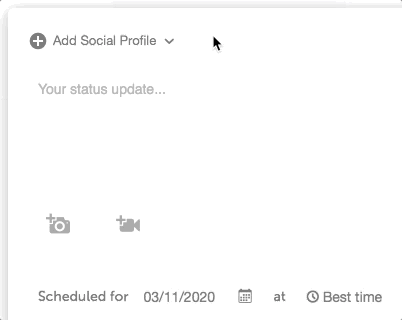 ---
Add Link
Inside of your new social message, insert your text accompanied by the URL to which you'd like to link. After the URL is added, a preview of your link will be displayed.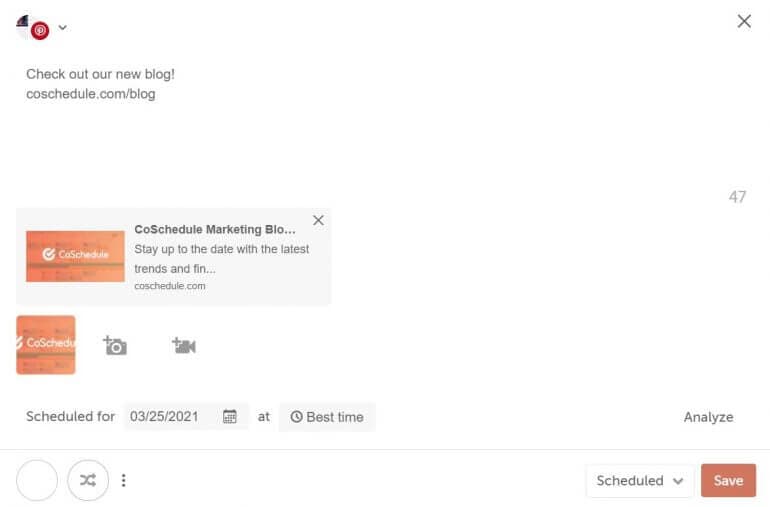 ---
Uploading Custom Image to a Pin
By default, CoSchedule will publish the image that is found in the link.
To upload a custom image, start by clicking X to remove the link preview and link image. Then, click the Image Camera icon and upload your new image. Once the new image is uploaded, the custom image will be displayed in the preview.
Continue customizing your Pin, then click Save to schedule your Pin.
Do you have any specific feedback for us?
We appreciate any feedback you're willing to share.