Having push notifications enabled on your mobile device is crucial to allow CoSchedule to notify you when your Instagram posts are ready to be published.
---
Test Push Notifications for Instagram
Go to Settings > Social Profiles and select the Instagram profile that you want to test. In the Instagram profile's advanced page, go to the "Push Notifications" section.
If the push notifications are not enabled, click Setup Push Notifications.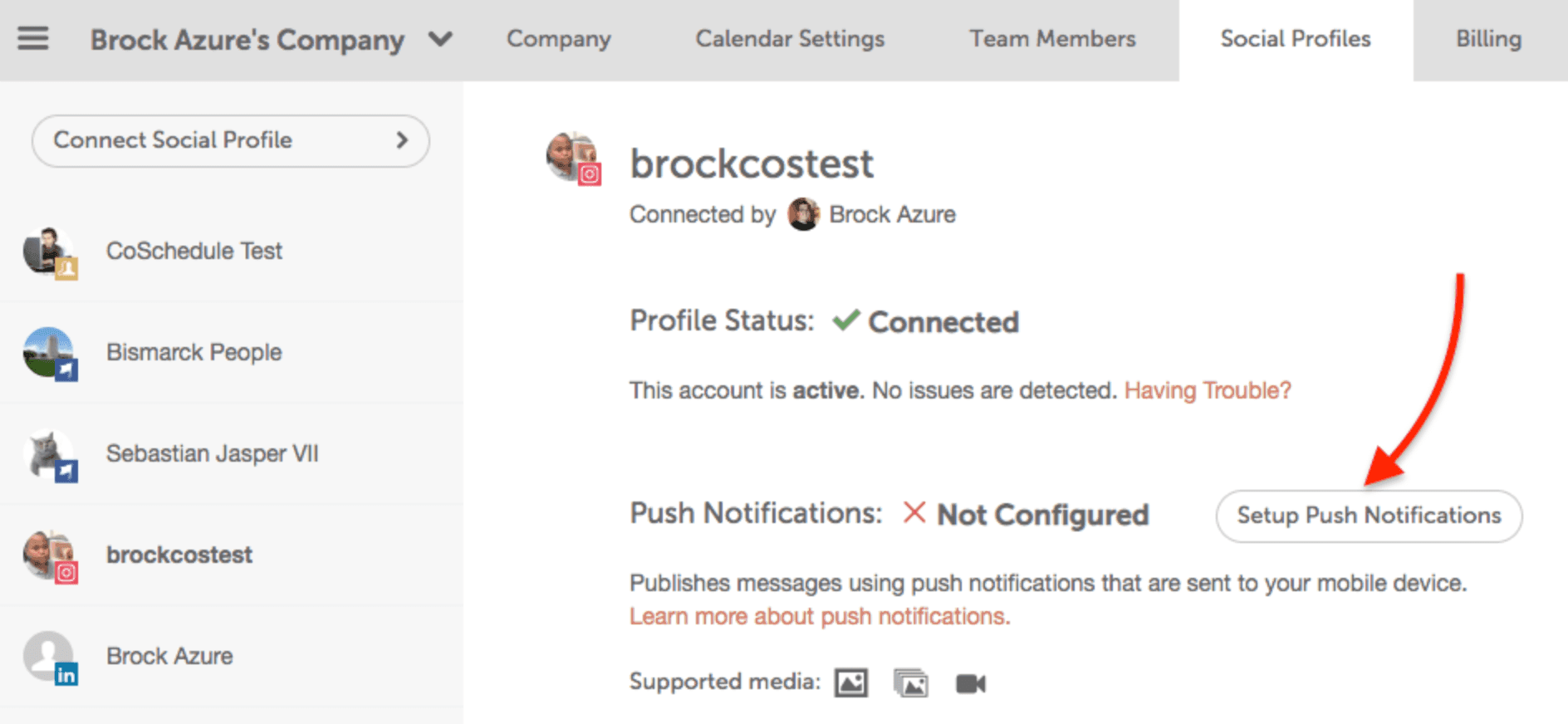 If the Push Notifications are enabled, but you're still not receiving a notification, click Send test notification to test.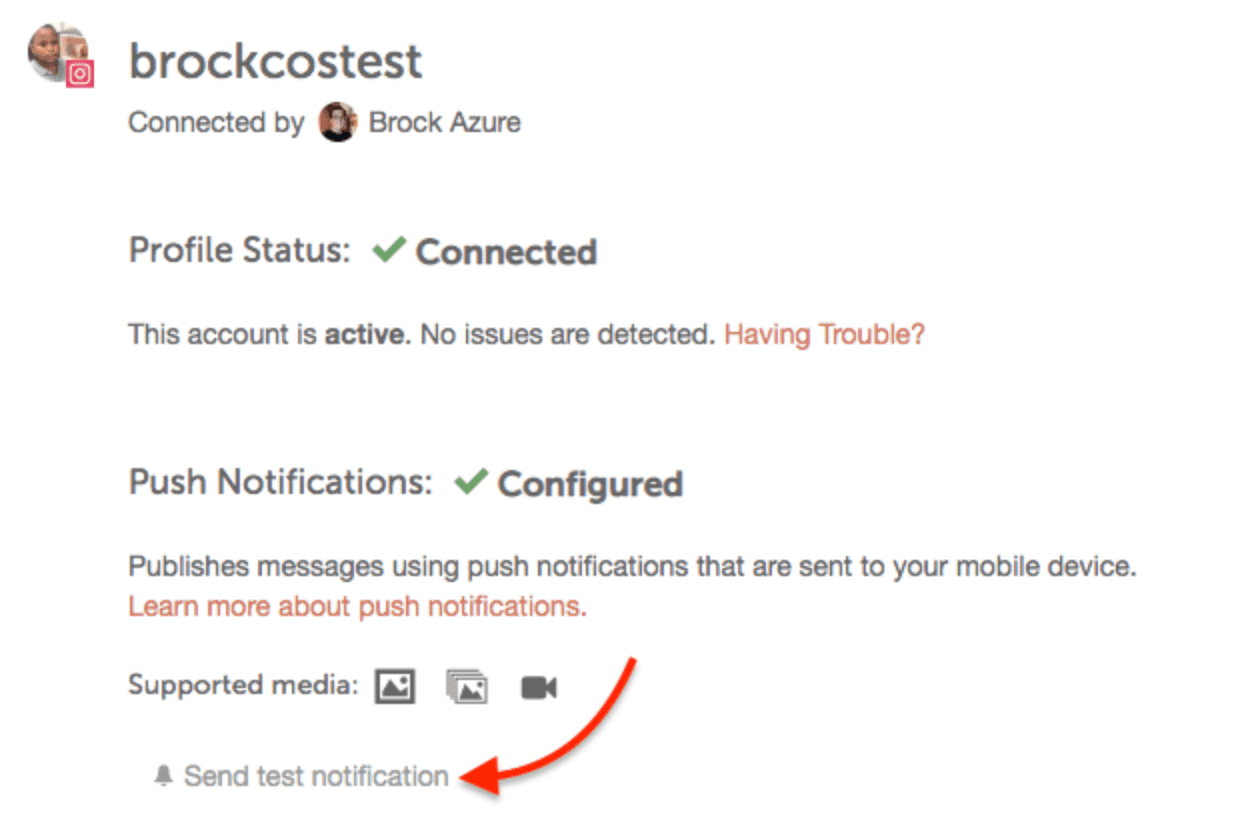 To check if push notifications are enabled on your phone, open the mobile CoSchedule app and follow the directions below.
---
Manage Push Notifications in Mobile
To manage your Push Notifications for the CoSchedule mobile app, click 

. Then click 

.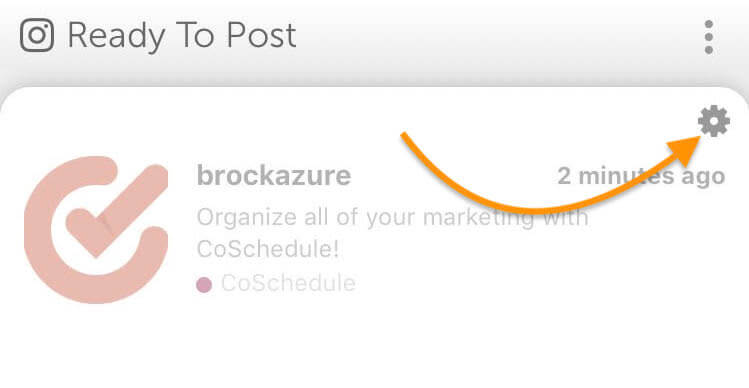 The Ready To Post window will open. Here you will be able to toggle your push notifications on/off for all of your Instagram profiles.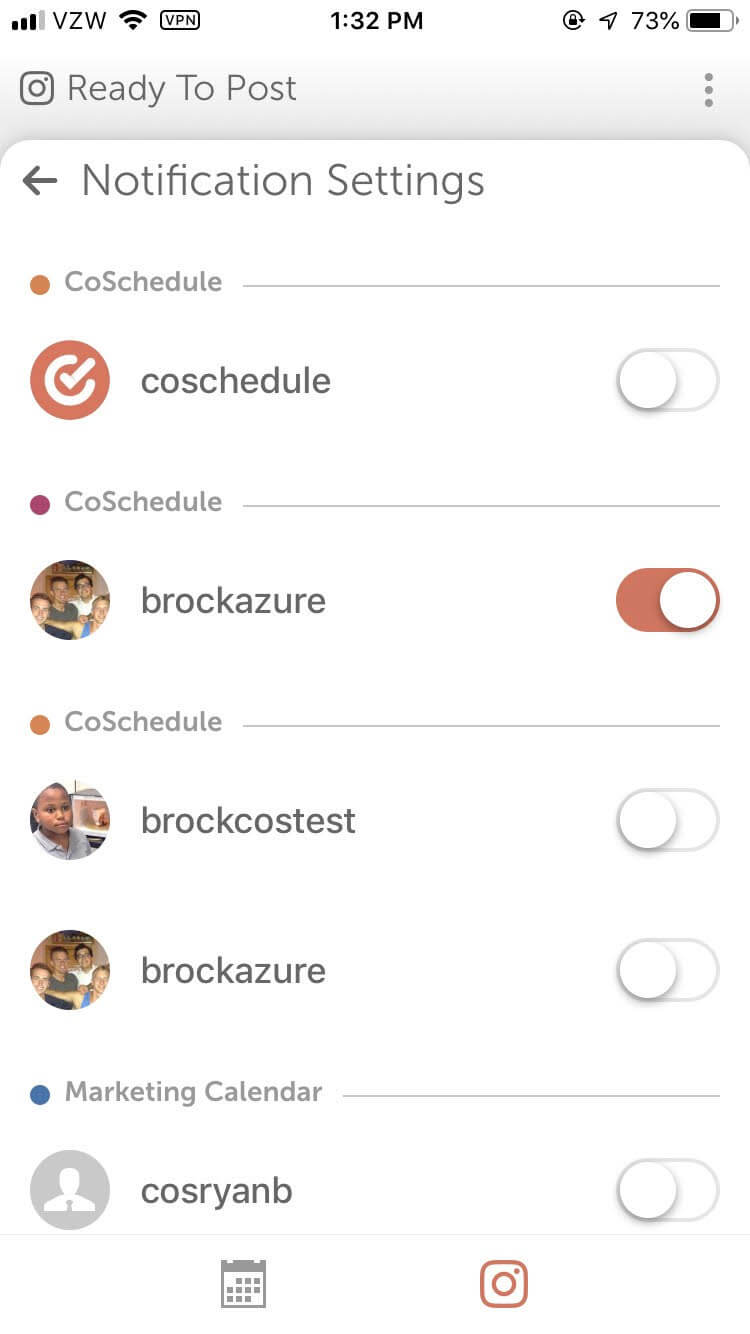 Do you have any specific feedback for us?
We appreciate any feedback you're willing to share.