Mention other Twitter profiles and Facebook Pages in CoSchedule! When you enter an "@" and the user's Social Profile username, CoSchedule will open a search for the username in the selected social network.
Note:
 On April 4th, 2018, Facebook
announced a change to their Instagram APIs
. Because of these changes, the ability to mention Instagram profiles has been removed. We are currently looking into different options to bring back this functionality. Any previously scheduled messages will not be affected by this change.
---
To mention a social profile, create a social message. After you choose your Twitter profiles or Facebook Page, start to write your message. To add a social tag, type @ then search for the username.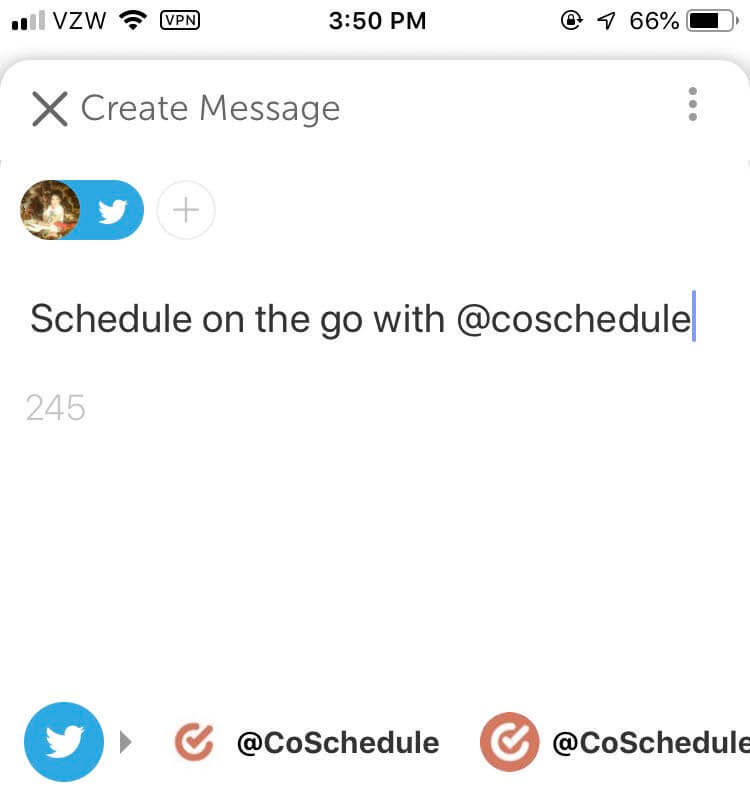 Click Preview to view a preview of your message. Social Profile mentions will be blue inside the "Preview Message" window.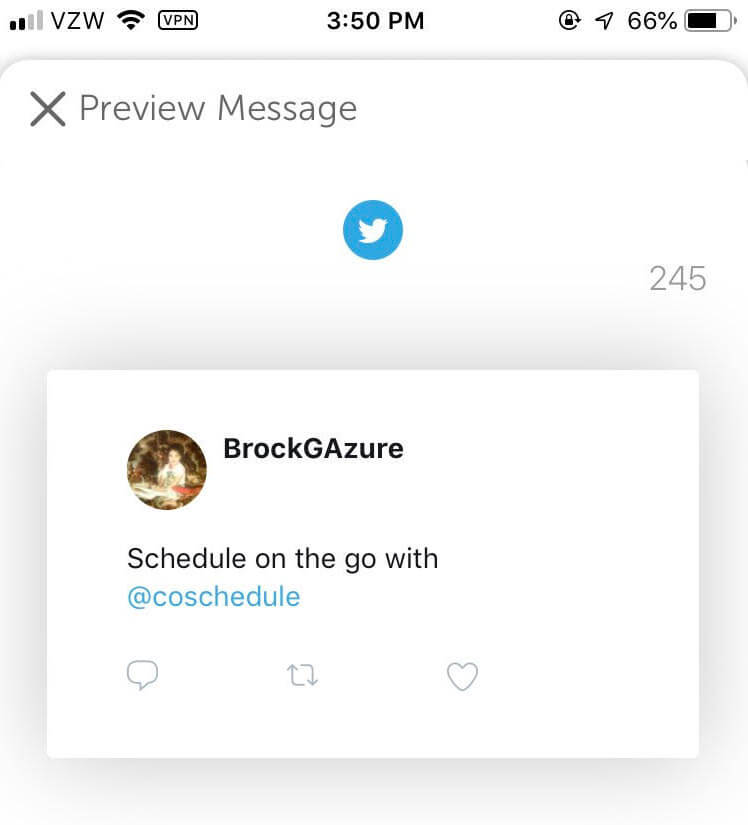 Was this article helpful?
Click on a star to rate it.
Average rating / 5. Vote count:
No votes so far! Be the first to rate this post.
Thank you for your rating!
Thank you for your feedback! If you have any additional feedback, please email us at support@coschedule.com.
Thank you for your feedback!