If you're managing multiple Instagram accounts through CoSchedule, it is important to make sure you are posting to the correct account.
Note:
To connect multiple Instagram accounts to CoSchedule, you will first have to log into your second account at Instagram.com, then go through
the connection steps again
.
---
When the notification comes through to your phone, click on the notification. The CoSchedule mobile app will open with the message selected.
In Preview Message, To view which Instagram profile is currently selected, click Post Now To Instagram.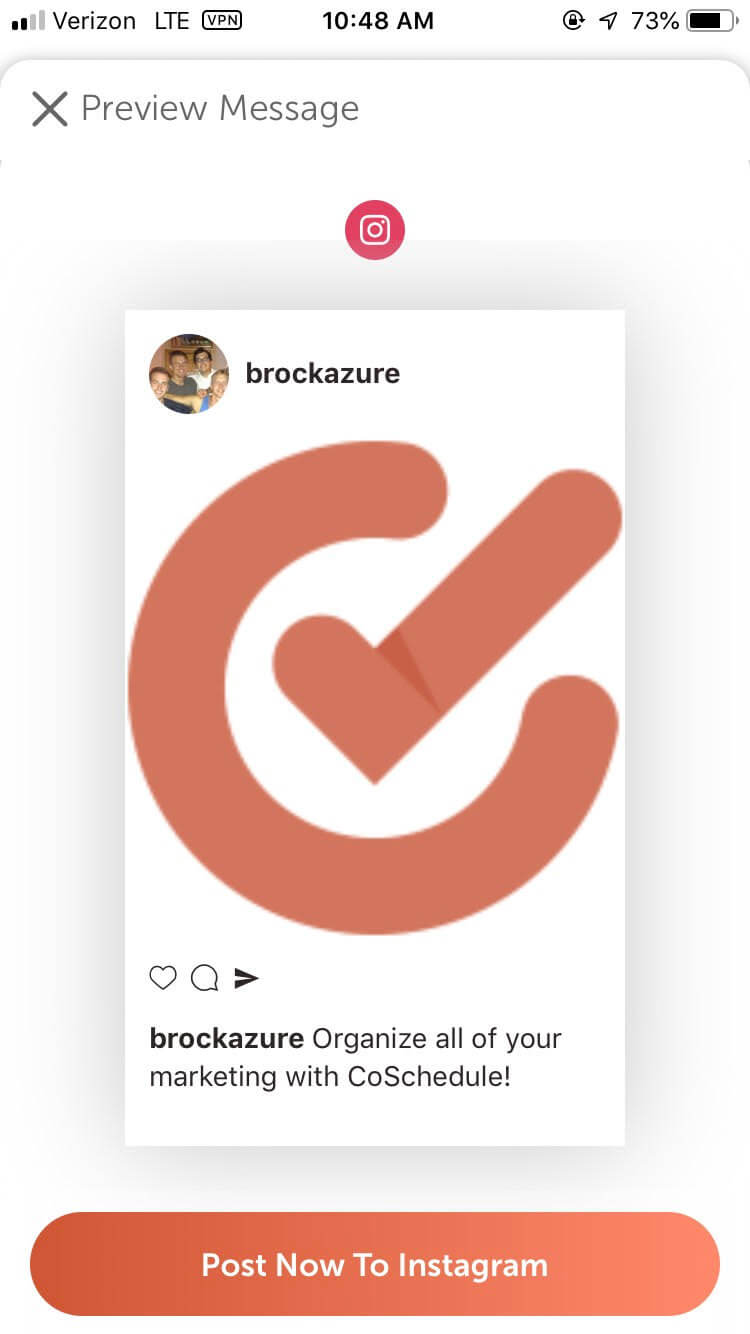 Three prompts will pop up, select Check Instagram Profile to see which Instagram profile is currently selected.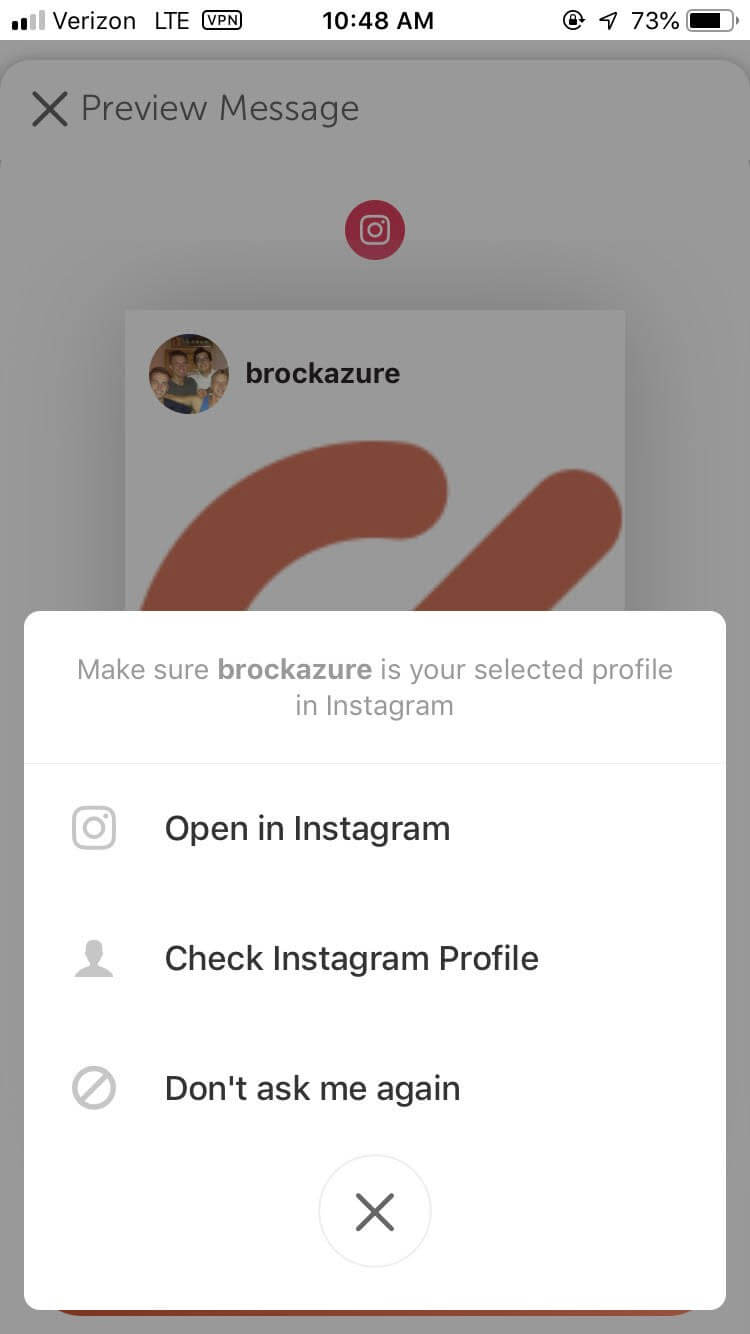 In Instagram, go to your profile page. If you're logged into multiple accounts you'll be able to switch between them by tapping the account name at the top of the screen.
Once you have the right account selected, go back to the CoSchedule mobile app and share your post.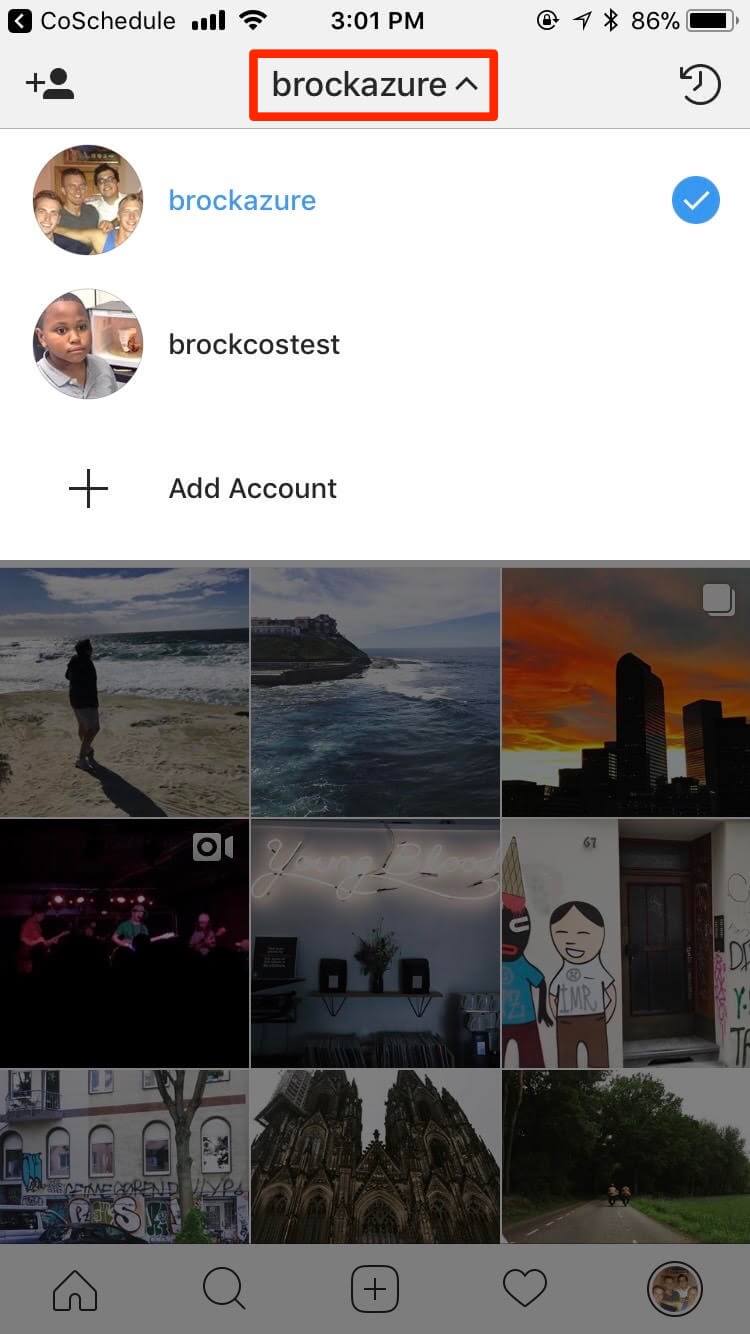 Do you have any specific feedback for us?
We appreciate any feedback you're willing to share.