Publishing posts to Instagram is a little different than the other social networks. Please read all directions to make sure your Instagram account is connected and posts are published successfully.
---
Push Notification Scheduling to Instagram
1. To begin, schedule an Instagram post on the calendar. After you schedule your message, you will receive a push notification from your phone when the scheduled time is reached.
When your Instagram post reaches the scheduled time, it will also appear in Ready To Post.
2. To publish the Instagram message, locate the message and open it. Click Post Now to Instagram then Open in Instagram.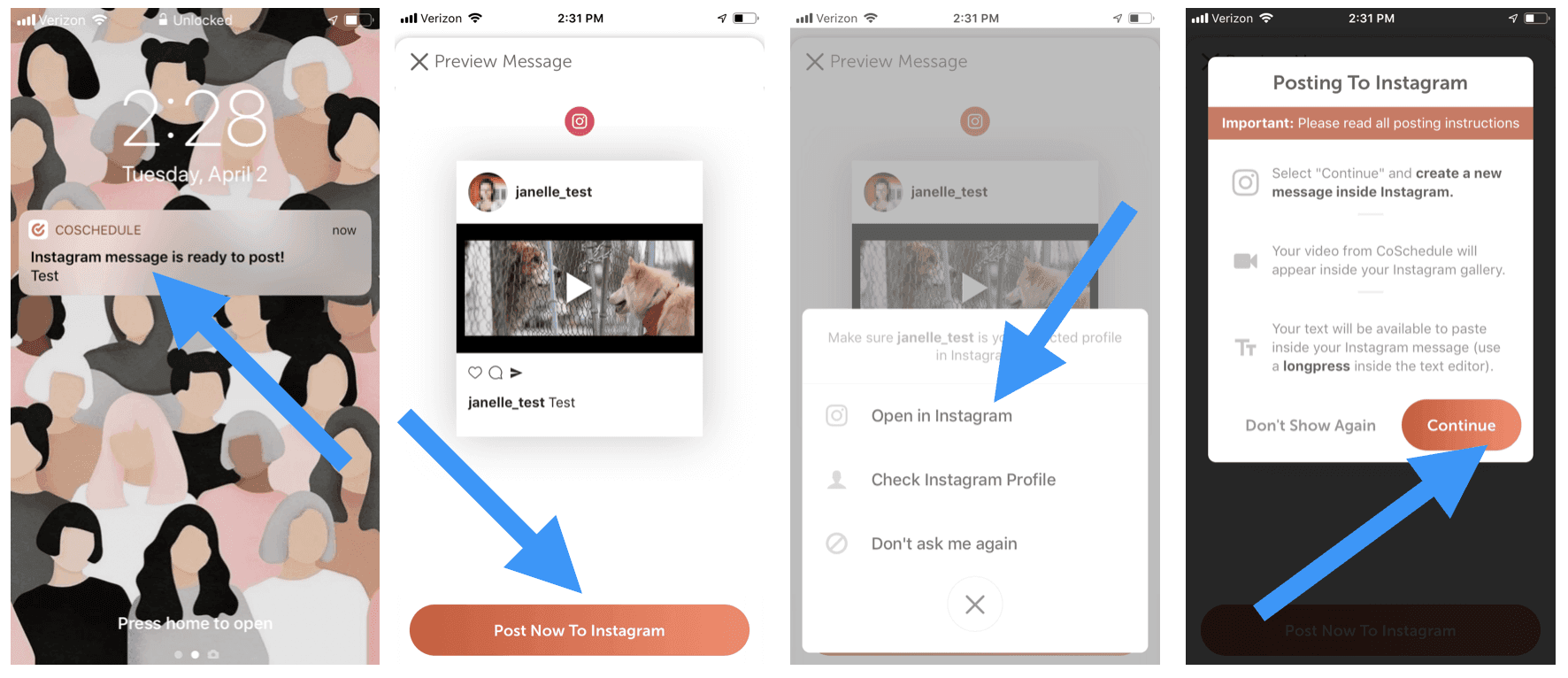 3. Your selected image will be sent to your phone's image gallery.
Note:
CoSchedule will send the full image to Instagram.
Resize the image
to see the full version.
4. On Instagram, create a new post and select your image or video. It should show up first in your gallery.
5. Once you have finished editing your post inside Instagram, click Next. The caption window will open. In the caption window, long-press on your screen until the Paste option shows up. Click Paste to add the Instagram post's text. When you are ready to publish your post to Instagram, click OK then Share.

---
Republish any of your sent Instagram posts that may have failed during the process. To do so, locate the Instagram post inside the mobile calendar view. To republish the Instagram post, click on the post.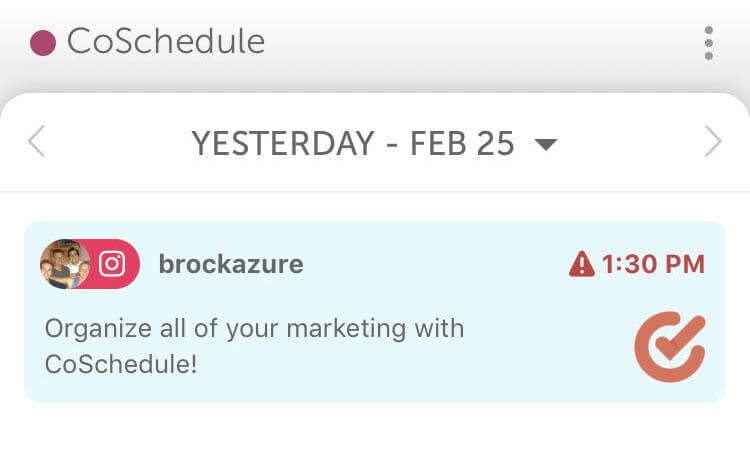 Click Preview then Push to Instagram.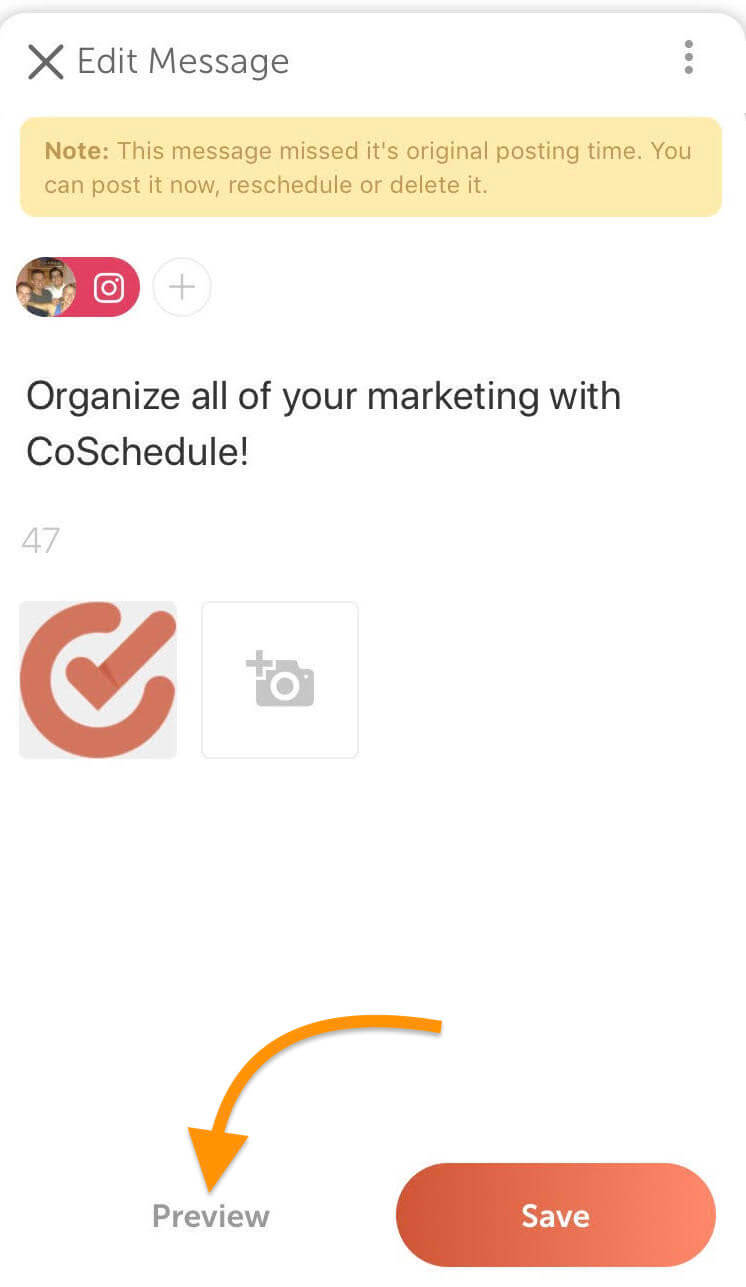 Do you have any specific feedback for us?
We appreciate any feedback you're willing to share.