Do you have a certain schedule that you like to stick to when you're planning your social media for a blog post? With social templates, you can save that schedule and quickly add it to promote your blog posts in just a couple clicks!
---
Why Would You Want To Use Social Templates?
Because Social Templates are a great time saver! They allow you to quickly set up a schedule of messages across your Social Profiles. You can create a Social Template by either copying a favorite Social Campaign or creating a template from scratch. Having different Social Templates for different types of items on your calendar, i.e., one for blog posts and one for podcasts can help you be more consistent with your efforts.
---
Creating a Template
To create a Social Template, attach a Social Campaign to a project then click the Templates button.
When the menu opens, click + New Template. Then click Create New. The "Social Template" editor will open.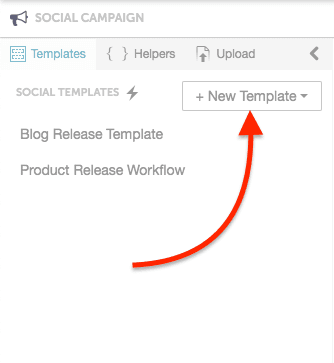 Once you have the name for your social template, we'll first go to the Social Helper section to make your template reusable. Note: Learn how our marketing team builds our social templates.
---
Make Your Template Reusable with Social Helpers
To make a reusable social template, you will first need to add social helpers. Along with the default social helpers, you can create custom social helpers where you can insert your own information.
There are three types of custom helpers.
Custom Text Helper: Used to create multiple headlines in a template. Create as many text helpers as you want text variations in your social messages.
Custom Image Helper: 

Instead of having to manually upload the same image to multiple social messages, add a custom image helper to your social messages so you only have to add the image once. 

Custom Video Helper: 

Just like custom image helpers, instead of having to manually upload the same video to multiple social messages, add a custom video helper to your social messages so you only have to add the video once.
While creating your template, be sure to keep all of your custom social helpers empty. This will make sure the template is reusable.
For example, I want to create a template with two different headlines across multiple messages.
1. Create two different custom text helpers. Do not add content to any helper. We will enter the information after we apply a template.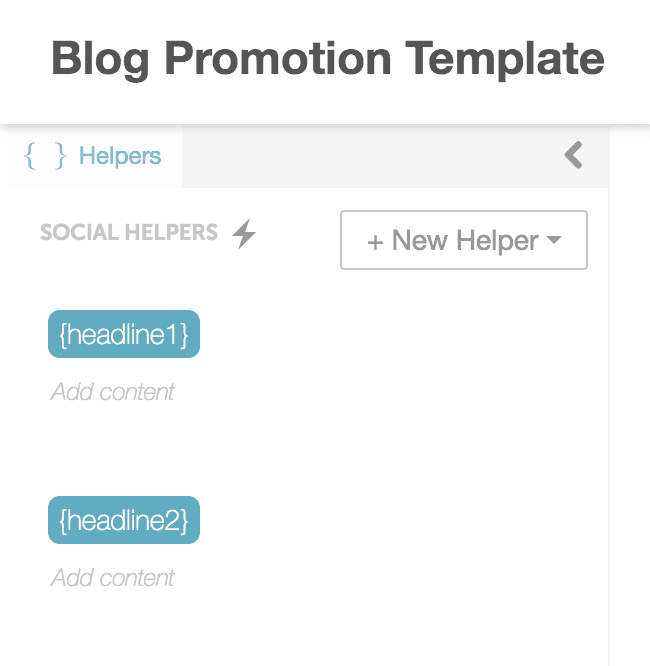 2. Create your messages inside your reusable template. As you create your messages, add the custom text helpers you created to your messages.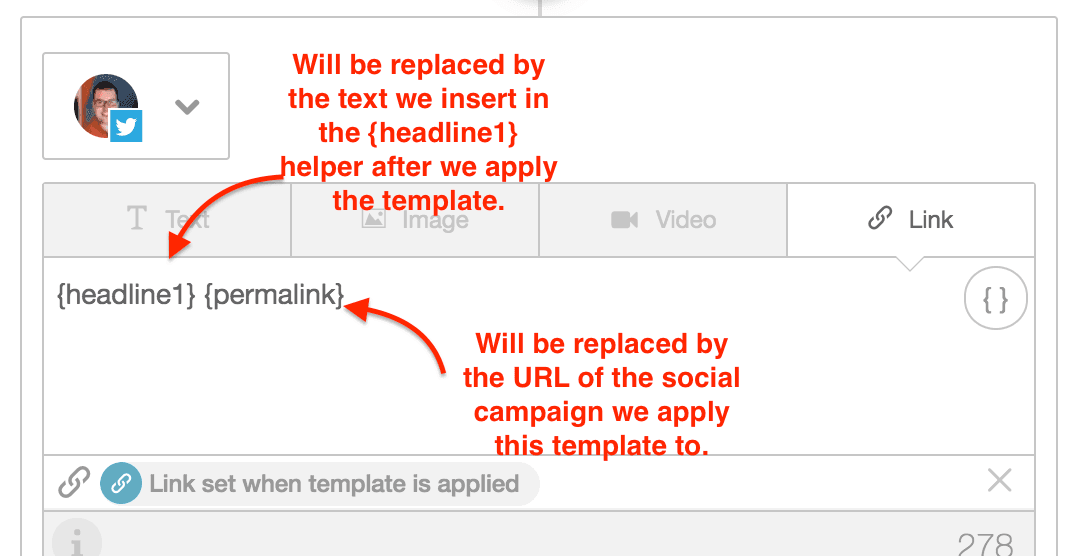 3. Once create your social messages in your template, click Close.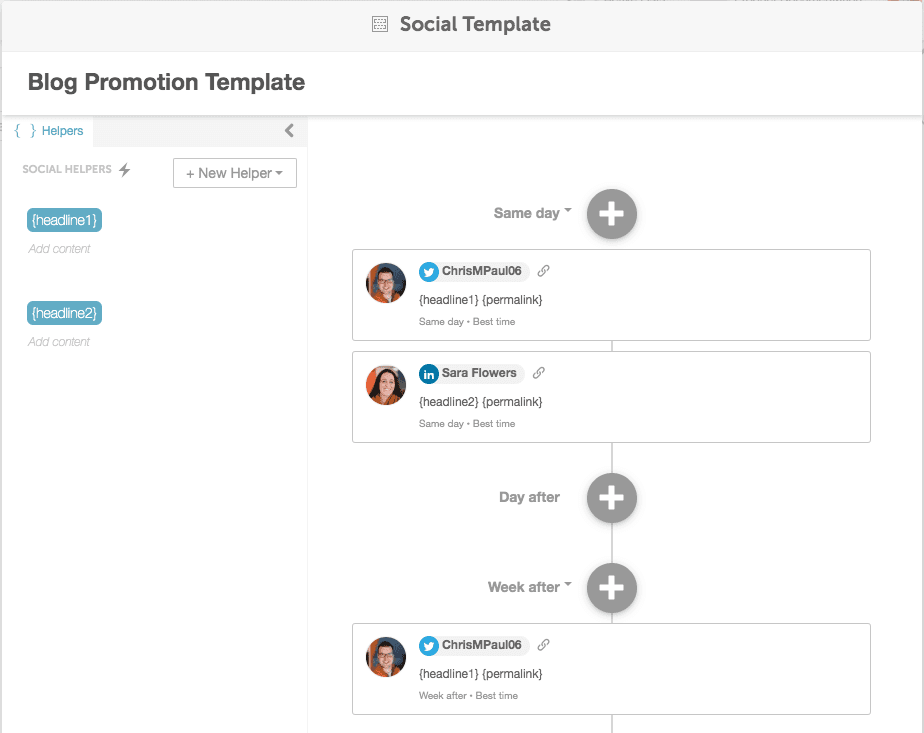 ---
Applying Your Template
Now it's time to apply your Social Template to the project you would like to promote. Go to the Templates menu. Inside the menu, select the template you want to apply.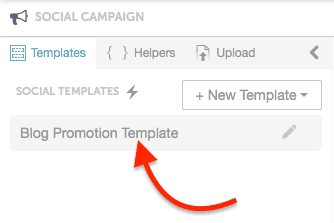 You will start to see your posts populate the social campaign. To apply the template, click Apply.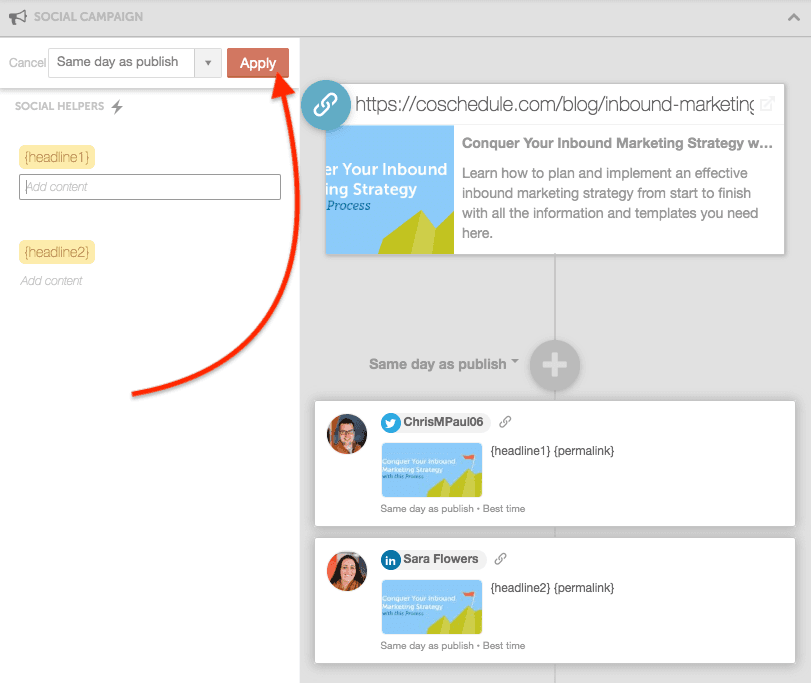 After you apply, go to the Social Helpers tab and begin to fill in your empty custom helpers. Any message with the custom helpers will then populate with the information added.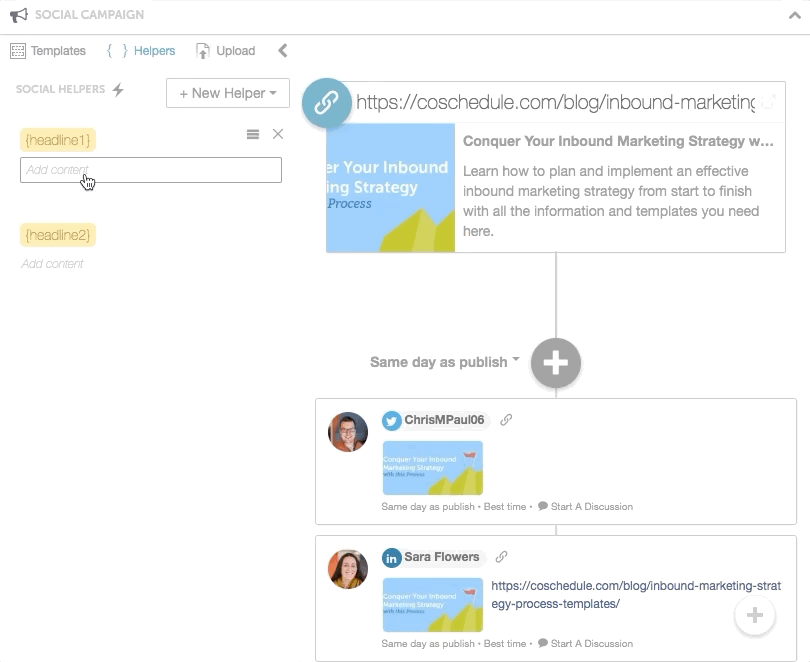 ---
Save Existing Queue as Template
Save any exciting social campaign to a social template. Inside the social template pane. Click New Template > Save Queue.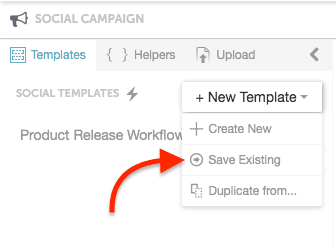 CoSchedule will save all social helpers and social messages added to the campaign. You can then apply that new social template to future or existing projects.
Was this article helpful?
Click on a star to rate it.
Average rating / 5. Vote count:
No votes so far! Be the first to rate this post.
Thank you for your rating!
Please let us know if there's any additional feedback you'd like to give.
Thank you for your feedback!