When it comes to content marketing platforms, businesses have plenty of options.
But, committing to one of them is a major decision for your team, and your organization. It's one that should be made after doing thorough research and careful consideration of your needs.
Fortunately, this guide here to help. You'll find all the information you need about the power and functionality of CoSchedule, plus five other platforms.
Want to use Click to Tweet on your blog?

What Is A Content Marketing Platform?
For the purposes of this article, the definition of a content marketing platform is:
A marketing software solution with the purpose of aiding marketing teams in planning, creating, and distributing consistent and relevant content to a particular audience.
What Are The Top Content Marketing Platforms?
Download Your Content Marketing Platform Vendor Grader
Sometimes, it's just hard to know what tools will be the best fit for your team.
However, spending hours researching your best options sounds (not surprisingly) tedious at best.
This grader is meant to help you cut through the clutter, avoid hours of research, and identify the features of a content marketing platform that matter most to your team.
All you have to do is…
Download the Excel document
Fill in column B according to your team's unique priority level
Check in on the instructions tab if you have any questions
That's it! The grader will show you which platform(s) best meet your needs
Get Your Download Now
Plus, join our email list to stay up-to-date.
Success! Your download should start shortly.
Tired of the marketing mess?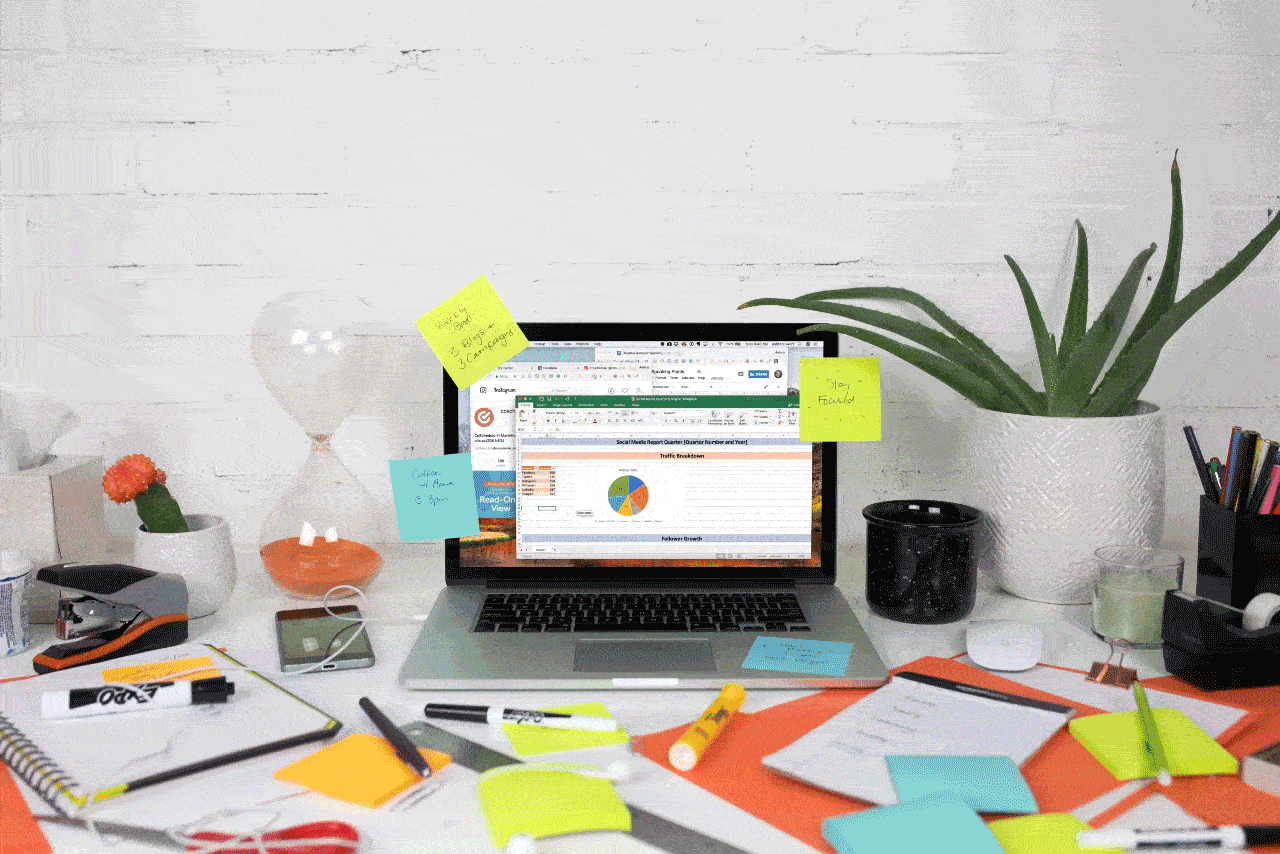 Awesome news! You're invited to a 1-on-1 marketing demo of CoSchedule! In 30 mins or less, you can see how to:
End the frustration of missed deadlines.
Get total visibility into ALL of your marketing in one place.
Save 20 hrs this week alone (and every week after).
If you've ever kicked the tires on CoSchedule, now's the time to see what it's really like.
Success! Your download should start shortly.
Clean up the chaos with your CoSchedule editorial calendar!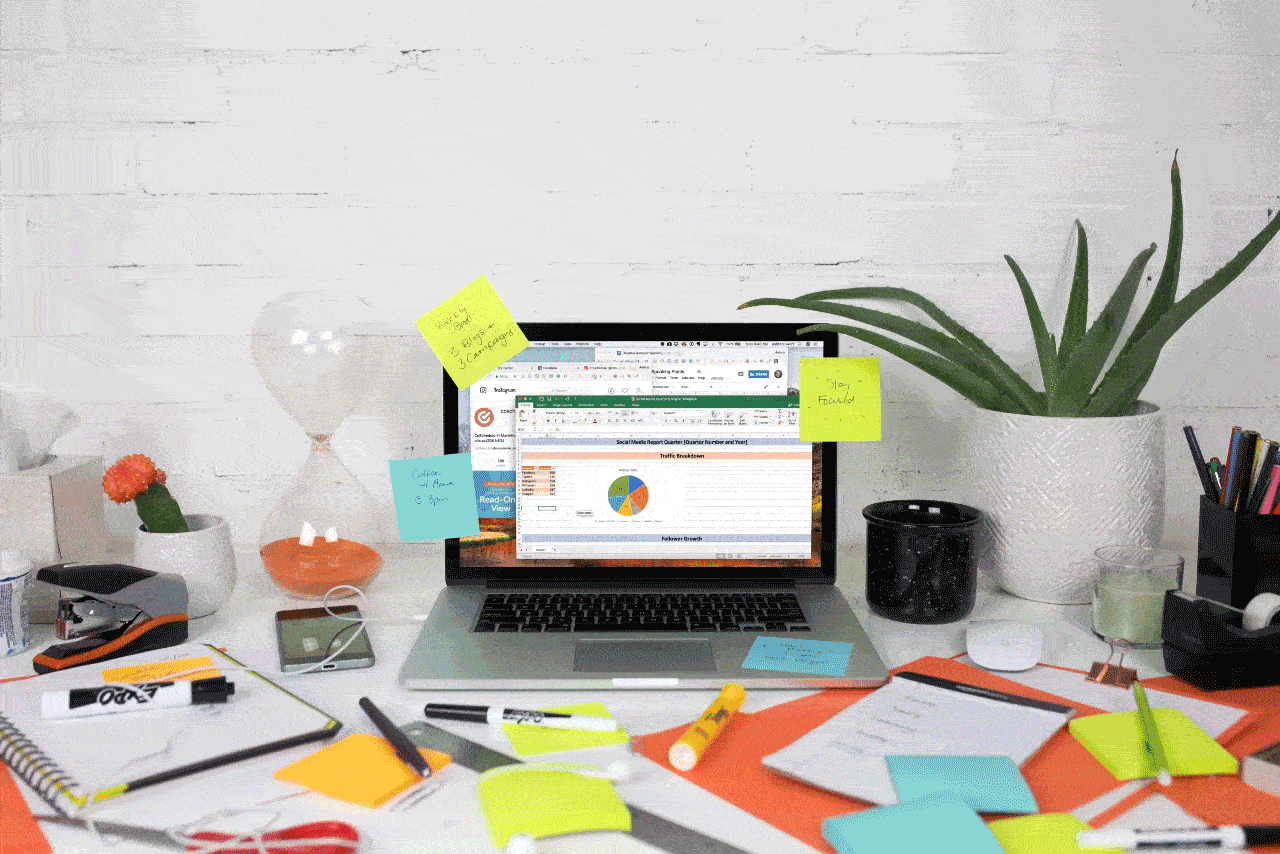 With CoSchedule, you'll:
Save time with blogging, social, and email (think HOURS every week)
Schedule your social posts in batches (and increase your posting frequency) super easily
Get your sh*t together (and hold yourself accountable to publishing like the boss you are!)
Now's the perfect time to start your 14-day free trial to see for yourself!
Comparison Table
In a hurry? Here's the full comparison table at a glance:
Content Marketing Platform Comparison: Marketing Project Management Functionality
"My ideal content marketing platform would be a centralized, visual place my team and I go to tackle any project + keep organized."
Your productivity depends on a platform that manages each step of your process, including the planning, executing, and analysis of each project. Not only that, but a single place for you to see everything your team is working on (and ensure nothing is missed).
Top features that ensure the *best* content marketing project management process include:
Progress updates + checklists ✅
Visual workflows
In-app discussion capability
Color coding capability
Analytics + reporting
Assigning tasks or requesting approval
CoSchedule
With an editorial calendar foundation and beautiful (dare I say… fun) color-coding capability, CoSchedule strives to be an enjoyable hub to work from. In addition, task approvals + discussions allow for a seamless workflow and less email threads.
Percolate
Percolate offers a beautiful platform, with clean + visual workflows. Manage any piece of content from planning to creation within a visual, calendar timeline.
DivvyHQ
Divvy strives to simplify the content strategy process, by offering a platform with planning, workflow, and reporting all-in-one. Notifications and task approvals ensure your workflow stays on track.
Oracle Marketing Cloud
With a robust database of services, Oracle has vast analytics and reporting to compliment your content planning + creation. It allows for task approval and discussions to keep track of every detail.
Kapost
Kapost does not operate as a calendar-based platform, but allows users a visual timeline to plan and create their content. Customer insights ensure teams are driving their content strategy in the right direction.
Newscred
Newscred enhances productivity with content workflows designed for an integrated team. The platform's workflow allows for assigning tasks and deadlines to ensure your team is on track.
Content Marketing Platform Comparison: Top-Notch Content Marketing Tool Integrations
"I need a place to execute all of my content marketing that works well with the tools I already use and love."
What do Evernote, WordPress, and Google Docs have in common?
They're all awesome tools your team already uses in your workflows.
And you can't imagine your day-to-day without them.
In addition, it's important that your content marketing platform integrates with ALL of your essential social media profiles to effectively distribute your content from one place. This includes:
Facebook
Twitter
Tumblr
LinkedIn
Google+
Pinterest
Instagram
And you can't forget about email...
Email has long been one of the most effective content distribution channels out there. The most popular platforms include:
Constant Contact
MailChimp
Campaign Monitor
ActiveCampaign
It'd be great to have a platform that connects all of these marketing efforts together seamlessly, right?
However...
All too often there are content marketing platforms that try to do it all… poorly. Marketers end up placing all of their faith into a buggy platform that's hacked together and simply doesn't cut it. Instead, it's essential to find a platform that integrates with the best of the best. So that you can still manage ALL of your marketing efforts in a single hub, without sacrificing quality.

CoSchedule
Coschedule's aims to be the ONE place the gives you a birds-eye view of your entire content marketing strategy. The software integrates with top content marketing tools such as Google Docs or Trello, as well as email and social media integrations.
Percolate
Percolate shines within its project management and social media publishing capabilities. With Google Docs and Microsoft 365 integrations, team's can create long form content and easily distribute among the top social media networks.
DivvyHQ
Similarly, DivvyHQ connects seamlessly to Google Drive and has a WordPress integration coming soon. However, Divvy does not integrate with any email marketing services and has limited social media capability.
Oracle Marketing Cloud
This robust platform offers built-in solutions for virtually anything + everything. Although this doesn't mean you will always get to use your favorite tools, nearly any marketing activity can be accomplished in one way or another through the platform.
Oracle offers a diverse spread of capability grouped into 7 product solutions:
Marketing Automation
Cross-Channel Orchestration
Data Management
Testing + Optimization
Digital Analytics
Content Marketing
Social Marketing
Kapost
Kapost allows users to plan, create, and publish within a single platform. Connect to WordPress, integrate with Google Docs, and distribute to most of the major social media platforms.
Newscred
Although Newscred lacks in social media distribution/automation, the platform does easily connect to your WordPress Account. Other notable integrations include: Sprinklr, Bitly, and Marketo.
Content Marketing Platform Comparison: Built-In Content Distribution Workflows
"I need my platform to be the one place I go to create content, but also see where and when it's being distributed to my audience."
Nobody's coming to your party if you neglect to invite them.
And in today's world, there are two essential ways to invite your audience to view your content... social media marketing and email marketing.
Chances are your team is already active in social media and email marketing, but these can be left disconnected from your overall strategy. Separate tabs for EVERY marketing action you make isn't sustainable… Eventually something gets missed and team members begin looking around for somewhere to point blame.
The fact is, nobody is to blame… your process works, yet your tools aren't doing you any favors. Which is why finding software that meets your team's complete needs is crucial.
Simplify the content marketing process with a platform that allows you a single view of ALL your marketing activity in one place. Allowing you to keep track of every detail your team is working on and ensure all your T's are crossed.
CoSchedule
With built-in social and email workflows, your team can see everything related to a single piece of content. The tool does not offer social monitoring, but does allow you to automate your highest performing messages to intelligently share over time.
Percolate
Percolate allows you to integrate with tools such as Marketo to automate your email distribution. You can create social messages, however social automation and monitoring are not built into the tool.
DivvyHQ
With DivvyHQ you can integrate with Twitter, LinkedIn, and Facebook to create social messages. Similar to Percolate, automation and monitoring are not a standard part of this tool. In addition, this platform does not currently have an email integration built in.
Oracle Marketing Cloud
Oracle allows for social monitoring, in addition to creating and sharing social messages. You can also use Oracle Eloqua to automate your email distribution.
Kapost
Although Kapost is a great platform for building top content, it does lack in built-in distribution. However, Kapost does have note-worthy integrations that allow teams to post to social, and automate parts of their marketing strategy.
Newscred
Newscred's platform has a heavy emphasis on planning and creating top content, but less so with distribution. The tool does integrate with Sprinklr to handle social media distribution needs or Marketo for automation.
Content Marketing Platform Comparison: Goes Above + Beyond
This is where a lot of tools fall short. In today's competitive marketplace, marketers expect and deserve more from the tools we work and live in.
Lucky for you, with so many content marketing softwares on the market, you don't have to "make do" with mediocrity. A handful of the top platforms are willing to cater to your needs in order to gain (and keep) your business.
The differentiator here is the opportunity for continued learning. CoSchedule and Oracle Marketing Cloud each offer academy-based training opportunities. This is an invaluable asset for growing teams or marketers who want to keep their skills sharpened.
Content Marketing Platform Comparison: The Price Is Right
"I need to stay within my team's monthly budget or I'll hear about it from my boss."
Unfortunately, most marketers operate under something called a budget… And the boss is never thrilled when you bring up a new credit card wish-list item.
But, if the tool is perfect for you and your team… isn't it worth it?
Well, that depends.
Some platforms have become TOO robust…fulfilling needs you will never have. Not only are these platforms complicated to use and visually cluttered, they also pass that cost along to the customer. Be wary of your needs and guard your team's process in order to find a tool that truly fits and complements your workflow.
CoSchedule
Depending on your business needs, CoSchedule offers various plans/pricing for individual, business, or agency plans. Individual plans begin at $40/month and business plans start from $60/month. Each plan type offers a 14-day free trial.
DivvyHQ
If DivvyHQ sounds like the platform for your team, you can sign up for a free 14-day trial and see for yourself. Pricing is monthly and begins at $30/month up to $215/month depending on your team's needs.
Percolate
Because Percolate has grown more complex through the years, they recommend contacting their team for a tailored pricing quote. Prices will differ depending on overall needs, team seats and team permissions.
Oracle Marketing Cloud
This platform has pricing plans at $2,000, $4,000 and higher. They recommend contacting the Oracle Eloqua Sales team to discuss which option meets your team's needs.
Kapost
Kapost's platform starts at $3,500/month, but would require a call to determine what it would cost for your specific business needs.
Newscred
Pricing for Newscred begins at $3,000/month on the low end. However, the actual price can vary depending on your package and team's use case. They recommend you call to assess which package is the right fit for your team.