How To Be More Successful With The Right Content Marketing Tools
How+To+Be+More+Successful+With+The+Right+Content+Marketing+Tools
We're firm believers in using the right tools for the right jobs.
However, with thousands of content marketing tools available, sometimes knowing which ones to use can be a challenge. In fact, a number of responses to our 2016 Better Marketer Survey said selecting tools that will actually save you time and produce better work can be difficult.
Want to use Click to Tweet on your blog?
Fortunately, we're here to help you figure out which tools are most essential for the majority of content marketers and bloggers.
Before we go any further, we need to clarify a few things.
This post is not:
A comprehensive list of every content marketing tool under the sun.
An objective list of the best tools in the industry (although all tools featured are high quality), "best" is both subjective and relative to specific use cases.
A list, really, at all (at least not in the traditional sense).
This post is:
A guide to useful tools and software for content marketers that will make your life easier.
A primer on how to use these tools, apps, and plugins.
An explainer on why and where to use each tool in your workflow.
The majority (but not all) of these tools are options we use ourselves here at CoSchedule. By the time you're done reading, you'll have everything you need to fill your content marketing toolkit.
Ready to take a deeper dive? Let's do this.
Getting Started: Essential Tools For Planning And Organization
You've probably heard the quote, "Failure to plan is planning to fail."
Want to use Click to Tweet on your blog?
It's a borderline cliche, but it's also completely accurate.
Knowing what you're going to do in advance is important. Proper planning up front will help guide your efforts throughout your entire workflow, and can make or break your content's chances for success.
To get yourself organized (and to stay that way), it's helpful to have some productivity tools on hand.
Getting organized as a content marketer or blogger doesn't have to break the bank. Here are some essentials for your toolbox.
Use Google Calendar To Plan Out Your Events
There's no easier way to manage a meeting and event calendar with a team than using Google Calendar. It's free and ensures everyone has visibility to when people will be unavailable and when meetings are scheduled.
Why Use Google Calendar?
It's free and it works well. It also eliminates team members from saying they didn't get the memo on when a meeting is happening.
Use Cases For Google Calendar
Schedule your meetings, conference calls, client appointments, or anything else that's helpful for your team to know about (or just for yourself to remember). Plus, you can connect CoSchedule to your Google Calendar (although your calendar content will be read-only).
Google Calendar Tip: Create sub-calendars for certain types of calendar events like time off requests, meetings, company events, and so forth. That way, you can click which things you want to see on and off to make your calendar easier to use.
Use Evernote For Storing And Sharing Notes
If you haven't tried Evernote, it's time to change that. Evernote is an extremely powerful note-taking and task management app. It also syncs across desktop and mobile devices, so you can access your notes and documents no matter where you are.
The free plan offers a useful amount of features, but premium plans are reasonably priced and worth considering for greater functionality and flexibility.
Why Use Evernote?
Evernote offers a secure means of storing and sharing notes and allows you to work on documents with your team.
Use Cases For Evernote
Evernote has an enormous number of applications that are useful for marketers and bloggers. Here's just a handful of ideas on how to use Evernote with your content:
Use it to collaboratively write blog posts, then use CoSchedule to automagically convert it into a WordPress post.
Jot down content ideas, either for yourself (if working solo), or so your entire team can edit and access them.
Clip articles from the Web and save them to read later using the Web Clipper tool.
Create task checklists. Just write down all the steps that must be taken in order to finish a project, highlight them, and hit the checkbox button.
Access notes and documents when you're on the go.
Want to use Click to Tweet on your blog?
Inspiration, Where Art Thou? Essential Tools For Ideation
Consistently generating awesome content marketing ideas is one of the biggest challenges we all face as content marketers.
It's a good thing there are a lot of useful tools and hacks out there that you can leverage to come up with more quality ideas faster than you can rather than just relying on sheer imagination and mental power alone.
Here are some of our favorite tools and techniques:
Feedly Is Great For Keeping Up On What's Trending
Feedly is a news and blog aggregator that pulls in feeds from selected sources into one place. Think of it as a successor to the sorely missed Google Reader.
Why Use Feedly?
Not only is it a good idea to keep tabs on the latest news and trends in your industry or niche, but it can also be a good way to stoke your own creativity. When you know what topics are trending and what other forms of content are being created, it will help you identify what you can do better, or what unique perspective you can add on to your own blog.
Use Case For Feedly
Make a Feedly account.
Download the app to your Windows or Mac computer, smartphone, or tablet (if you haven't already).
Then, find as many sources relevant to what your blog covers as you can and follow them.
Whenever you've got some downtime, you now have a one-stop destination to find the latest news in your niche.
Use Twitter To Monitor Trends
Twitter's direct applications for content marketing are pretty obvious. What might be less obvious is how to use Twitter to monitor trends and come up with hot content marketing ideas.
Why Use Twitter?
Twitter is essential for sharing content, interacting with influencers, and following your interests. That much you probably know. However, there are a few ways to use Twitter as a tool for generating content marketing ideas that you might have overlooked.
Use Cases For Twitter
The best ways to use Twitter for content ideation is to:
Follow a lot of accounts related to your topic or niche. (You can search hashtags used in your industry.)
Then, put them into a list (if you've never bothered with creating a list, Twitter's guide to creating and using lists is helpful).
You now have quick access to a real-time feed of what people in your space are talking about, which can let you know what information is in demand.
Want to use Click to Tweet on your blog?
Use BuzzSumo To Find The Top-Performing Content For A Certain Keyword
Want to find the top-performing content on a keyword or topic? Then you want to use BuzzSumo.
Why Use BuzzSumo?
It's extremely effective at surfacing the best content on a given topic or keyword quickly. Once you know what you're up against, you can strategize ways to make your content better from what already exists on the Web.
Use Cases For BuzzSumo For Content Marketing
You'll see what other content is already out there on a topic or keyword to help spark your imagination.
Get Brilliant Ideas With HubSpot's Blog Topic Generator
Ever wish you could just pop a few words into a form and get a week's worth of content ideas in an instant? If so, then HubSpot's Blog Topic Generator is exactly what you're looking for.
Why Use Hubspot's Blog Topic Generator?
It's a quick and easy means of kickstarting your creative process, even if you don't end up using the exact ideas or headlines it suggests.
Use Cases For Hubspot's Blog Topic Generator
The uses for this tool go beyond just generating ideas for blog posts.
Try expanding out from using the topic generator to get more than just new blog title ideas. Why not try it to include downloadable guides, landing pages, slide decks, or other types of content?
It's better to think of the suggestions it provides as a starting point for brainstorming rather than something that will produce the final concepts you'll build content around.
Unlock Your Content's Potential: Essential Keyword Research Tools
Keyword research is difficult to do well. However, it remains a vitally important piece of any content strategy.
After all, if content marketing is all about serving users the information they need when they're looking for it, then it helps to know which terms and topics are being searched (and making sure you have content to address those areas).
It's hard work, but using these tools can help.
Want to use Click to Tweet on your blog?
Use Google Adwords Keyword Planner
Free and easy to use, Google's Keyword Planner belongs in every content marketer's toolset.
Why Use Google's Keyword Planner?
Back in the day (re: 2013), Google's keyword research tool used to show exact keyword search volumes for specific terms. Now, it shows the number of times a keyword generates a paid ad in the SERPs (search engine result pages). While that's great if you're into paid ads, this has led to some criticism around its usefulness if you're targeting organic search (as opposed to bidding on pay-per-click ads).
Use Cases For Google's Keyword Planner
The two main uses for this tool are to generate lists of potential keywords, and estimate how many people are searching for specific keywords.

Simply choose one of the three options that you see in the screenshot above.
Enter your keyword ideas, and see how they perform.
Use it to find related keywords that you might not have thought of.
Use Keywordini For Fast Free Keyword Research
Keywordini is a free tool offered by the SEO software service provider SERPs.com.
Why Use Keywordini?
It offers another data point for your keyword research. The results it provides also appear to be slightly different than what you'll find in Google's Keyword Planner or Moz's Keyword Difficulty Tool.
Use Cases For Keywordini
This one is simple: Type in a keyword or topic and it'll spit out a ton of related keywords, along with their estimated search volumes. It's like having the ability to find related keywords and search volumes from Google's keyword planner in one screen rather than two.
Use The Moz Keyword Difficulty Tool To Understand Your Ranking Potential
While Google's Keyword Planner gives you an idea of how competitive keywords are, the Moz Keyword Difficulty Tool (included in Moz's premium software service suite, which we'll talk about in more detail later on), can give you a bit better of an idea on exactly how hard it'll be to rank for a given keyword.
Why Use Moz's Keyword Difficulty Tool?
It's one thing to target keywords with high search volume. It's something else entirely to actually succeed in that goal. Sometimes, targeting keywords with less volume and less competition can be better than going after the most popular search terms.
Use Cases For Moz's Keyword Difficulty Tool
Once you've got a list of keywords generated from other tools (like the Keyword Planner, Keywordini, Keyword.io, Ubersuggest, or any other tool you prefer), use Moz's Keyword Difficulty Tool to determine your odds of ranking for those keywords. The higher the difficulty percentage, the more work you'll have to do to rank.
Here's a step-by-step guide to help you use the tool to choose your keywords:
First, enter potential keyword ideas (up to 20 at a time).
See which keywords have the most search volume and the lowest keyword difficulty.
Determine which keywords offer the best ratio between searcher interest and difficulty level (if you're an upstart blog, shooting for lower difficulty may yield better results in some cases).
For more information on how to leverage this tool, check out Moz's detailed Keyword Difficulty Tool help guide.
Word Up: Essential Tools For Writing Blog Posts
Before the Internet, great writers relied on nothing but sheer grit and determination to improve their writing. They also walked 15 miles uphill both ways in blizzard conditions to the nearest library to find reference material.
Those were dark times (the depths of which have been only slightly exaggerated).
Fortunately for you, there are now tons of tools available to help you improve your writing. Here is a handful of essentials:
Use CoSchedule Headline Analyzer To Write Better Headlines
The free headline analyzer has proven popular. Not only are we grateful that so many people find it helpful, but we use it ourselves every time we write headlines for a blog post.
Why Use The Headline Analyzer?
Your headline is what will get the attention of your potential readers. The headline analyzer gives you an idea just how strong your headlines really are, removing any editorial guesswork.
Use Cases For The Headline Analyzer
The best way to use the headline analyzer is to write tons of headlines in succession and compare your scores and grades.
Hemingway Knows Best
Being able to hand your copy over to Ernest Hemingway would be nice for feedback. Since that's impossible, using the Hemingway app is the next best thing.
Why Use Hemingway?
Hemingway can help you test the readability of your content, ensuring your message doesn't get lost in overly complex or poorly structured language.
Use Cases For Hemingway
Once you've downloaded the app, just copy and paste your text into the window. You'll get an instant critique of your work. There isn't much more to it than that. Easy peasy!
Fight Plagiarism With Copyscape
Plagiarism sucks. Copyscape makes sure your text doesn't already exist word-for-word elsewhere on the Web. You don't want people thinking this about you if they find out you plagiarized them: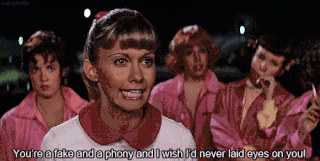 Plus, you could get in a lot of trouble. So stay away from plagiarism with Copyscape. Grammarly also has an option to check for plagiarism.
Why Use Copyscape?
You don't want to create the appearance that you stole someone else's work (even if the inverse is actually true). Also, duplicate content is a major issue for SEO, since it makes it more difficult for search engines to know which page including that content to serve in search results.
Use Cases for Copyscape
Just copy and paste your text into the app.
It'll tell you if (and where) that exact verbiage already exists.
Drive More Traffic: Essential Landing Page Building Tools
Depending on what kind of blog or business you run, dedicated landing pages can be an excellent way to target keywords or create attractive destination pages for social media, email, and PPC campaigns.
Landing Pages On LeadPages
LeadPages is a simple software tool you can use to build lead-generation landing pages without knowing any code. Instapage is another landing page company that offers a free version.
Why Use LeadPages?
One of the main reasons to use LeadPages is that the results it produces are impressive, especially considering its ease of use. If you're looking for a way to build a landing page with a contact form in order to build your email list, then look no further.
Use Cases For LeadPages
If you have a piece of content like a downloadable white paper or ebook, building a landing page with gated access (where users exchange their email address for your content) is a great way to build your email list and promote your content at the same time.
Want to know how to do this exactly? Check out LeadPages' own email list building video course:
Unleash Your Inner Artist: Essential Graphic Design Tools
Having strong visual content is non-optional if you want to create strong blog posts.
However, not all of us are designers by trade. Nor does every content marketer or blogger have the privilege of working with someone who does possess a proficient design skillset. Fortunately, there are plenty of tools that can help fill this gap (many of which we've covered on the CoSchedule blog in the past, and for good reason).
Create Images With Canva
You can't talk about Web-based design tools without talking about Canva (which is probably why we've been talking about them a lot). It's simple, easy to use, and gets the job done with minimal fuss.
Why Use Canva?
The biggest reason to use Canva is that you need a variety of graphic styles to fit all kinds of different content formats (social media, email headers, website headers, and much more), but you don't have the time to design original graphics with pro tools like Photoshop yourself.
Here's an example of something you could make with Canva relatively quickly (note this is just a default template):
Use Cases For Canva
Whether you're creating images for a blog post, social media post, presentation, website banner, or even print collateral, it offers a flexible platform with an impressive level of customization for a template-based tool.
Make Awesome Infographics In Infogr.am
While you can create infographics with Canva too, Infogr.am is another option to consider if you're looking for something that builds infographics specifically.
Why Use Infogr.am?
People love infographics. They provide an easily digestible way to visualize data, and Infogr.am makes them easy to create. Alternatively, you might also want to try Piktochart out, too.
Use Cases For Infogr.am
If you need to build an infographic for a blog post fast, this is your go-to tool. It's also helpful for potentially getting some extra views on your infographic, since what you create is searchable in Infogr.am's index:
Edit Your Images In GIMP
While Photoshop remains the reigning king of industry-standard graphic manipulation tools, it's worth giving a shout out to GIMP here, too. If you're unfamiliar, GIMP (which stands for GNU Image Manipulation Program) is a free and open-source alternative to Photoshop that works in much the same way as Adobe's staple imaging software.
Why Use GIMP?
The clearest reason to use GIMP over Photoshop is that it's free. It's often said to be a little less intuitive than Photoshop, and professional designers used to working with an Adobe software may find it limiting in some ways, or just difficult to relearn. However, for the budget-conscious (and we know a good portion of our readers are working on limited budgets), GIMP is impressively full-featured and packs enough power for the majority of folks out there to accomplish what they need.
Use Cases For GIMP
You'll need to develop some actual design chops to use GIMP well, but if you can't afford Photoshop, it will be a godsend. If you need help getting started, try reading these official GIMP tutorials.
Get Your Content Discovered: Essential Search Engine Optimization Tools
Search engine optimization isn't easy, and it's even tougher to do it without the right resources.
SEO Book Will Unlock A Ton Of Tools For You
SEO Book makes a variety of tools available for free. Here's a quick look at what they offer (members only tools are available by signing up for free):
Why Use SEO Book?
The biggest appeal here is cost. While the tools provided aren't as fully featured as premium alternatives, they also won't cost you anything. Plus, they're enough to get a surprising amount of work done.
Use Cases For SEO Book
One of the most useful tools SEO Book offers is their Rank Checker. It's a free FireFox extension that allows you to check your search rankings on a given keyword. Check out this video to see how it works:
This tool does have some limitations. You have to put in keywords one at a time, and it's only available for FireFox. Plus, its results can be misleading (since the tool counts local search listings the same as normal search results, it might say you rank 13th, even though you rank 10th).
If you can't afford Moz, Raven Tools, or something similar for keyword rank tracking, it's the next best thing.
Have You SEOed Your Blog With Yoast
Widely considered the industry-standard when it comes to WordPress plugins for SEO, Yoast is a must-have for any blog.
Why Use Yoast?
Simply put, it's probably the single most essential SEO plugin that every WordPress blog needs.
Use Cases For Yoast
At its most basic level, Yoast is useful for custom editing your blog post title tags and meta descriptions.
It's also handy for quickly analyzing your on-page optimization efforts and showing where you can improve your post for SEO. If you're ready to get more technical, it can also be used to implement XML sitemaps, edit your robots.txt file, create breadcrumb navigation trails, and more (if none of this makes sense, Yoast provides a good overview of the features on their website).
Track With Moz
Moz is a premium all-in-one SEO and content marketing software platform. In addition to checking keyword ranking difficulty (like we mentioned earlier in this post), it lets you track keyword rankings, analyze backlinks, diagnose technical issues, check important on-page factors for SEO, and much more. If you can afford it, it's well worth the asking price.
Why Use Moz?
If SEO is critical for your business, then having a dedicated platform can quickly pay for itself. While there is a lot of competition in this space, Moz is perhaps one of the most widely recognized options available and is easy enough to use for any content marketer to figure out without sacrificing power or capability.
Use Cases For Moz
Having a full SEO platform (whether you use Moz or a similar competitor like Raven Tools) at your disposal puts an incredible amount of power at your fingertips.
There are many different things that Moz lets you track. We aren't going to get into how to use each and every one of these aspects of Moz, because you can find out more on how to use Moz from them.
Track keyword rankings over time.
Measure your domain authority.
Analyze your content performance with Moz Content.
Track fresh inbound links.
View crawl errors and technical issues on your blog or website.
Quickly check that your blog posts meet basic on-page SEO requirements.
The biggest reason to invest in something like Moz is that in most cases, it's more cost effective than trying to perform these tasks manually, or trying to cobble together a useful toolset solely from standalone tools that just perform one or a few of these tasks (although those types of tools have a place, too).
Keep in mind that Moz is a complex tool that offers an incredible amount of power. While we don't have room to walk through all of its capabilities, Moz's Help Hub and Q&A Forum are both great resources to find assistance.
Check Your Backlinks With Ahrefs
Backlinks from other websites remain crucial for strong SEO in 2016.
Ahrefs (as well as competitor Majestic, which can be equally recommended) allows you to go in-depth with analyzing links that point back to your blog or website, as well as helping you identify opportunities to earn fresh links.
Why Use Ahrefs?
While Moz, Raven Tools, and other comprehensive SEO suites offer similar functionality (in fact, Moz and many others integrate with Majestic for backlink data), Ahrefs offers more dedicated power to link-related tasks. Plus, the cost isn't too exorbitant to justify investing in another tool in addition to other SEO tools you may be using.
Use Cases for Ahrefs
The main use case for something like Ahrefs is to take a deep dive into your backlink profile, as well as to do competitive research who's linking to your competition. It's also useful for finding top-performing content on a given topic (similar to BuzzSumo), detecting crawl errors, and uncovering which keywords your competitors are ranking for. It's all good stuff to keep tabs on.
Your Content Needs Friends: Essential Social Media Marketing Tools
Doing social media marketing well has never been more challenging or more important. However, marketers and bloggers have never had more tools at their disposal to give themselves a competitive edge, either.
Schedule Content And Social With CoSchedule
We have an obvious bias here because we built CoSchedule to make managing and scheduling social media promotion for your blog posts easy.
Why Use CoSchedule?
You'll be able to easily schedule social media posts and to promote your blog posts all in one dashboard. That's a big time saver.
Use Cases For CoSchedule
Our tool is built to have a multitude of uses throughout your content marketing workflow. However, when it comes to social media marketing, one application for CoSchedule you may not have considered is scheduling standalone social media content that isn't connected to a blog post.
You might just want to schedule social media posts on their own, or even drop curated content into your content calendar to publish in the future.
Get Open Graph Data With WP Open Graph
WP Open Graph is a WordPress plugin that lets you add Open Graph meta data to your blog posts so you can better control how they'll appear when you share posts on that platform.
Why Use WP Open Graph?
Ever tried sharing a blog post on Facebook, LinkedIn, or Google+ and got frustrated when you couldn't quite control their appearance without a hassle? That's why it's worth considering using this plugin.
Use Cases For WP Open Graph
You'll be able to control the appearance of your blog posts on Facebook.
However, it can also be used on static pages on your WordPress website as well. Simply find the plugin here and install it on your WordPress blog. From there, WP Open Graph works in the background with minimal work, automatically pulling your Featured Image in to ensure your blog posts look great on social media.
Level Up Your Email: Essential Email Marketing Tools
If you aren't currently doing any email marketing, now is the time to get started. Email delivers unbeatable ROI, and with the right tools, it doesn't have to be too difficult or time consuming.
Email Marketing With MailChimp
MailChimp makes it easy to build visually appealing e-newsletters. The free version offers an impressive amount of power, while premium plans allow you to add features and send an unlimited number of emails.
Why Use MailChimp?
If you're sending straight-forward text email newsletters without any visual styling (which may work for you), then you're missing an opportunity to make your emails more eye-catching.
Use Cases For MailChimp
One creative way to use MailChimp is to integrate it with your LeadPages landing page, feeding your email leads straight into your mailing list in MailChimp. Be sure to read MailChimp's help and getting started docs.
Sending Emails With Campaign Monitor
While there are a lot of advanced email marketing platforms out there, Campaign Monitor is the one we use at CoSchedule. We like the simplicity of its editing tools and ease of use when it comes to managing our email list.
Why Use Campaign Monitor?
Campaign Monitor makes managing monstrous email lists easier.
Use Cases For Campaign Monitor
The use cases for Campaign Monitor are essentially the same as MailChimp, but for when you need something more powerful that allows you to manage a larger subscriber list. They have a ton of helpful resources to get you going.
Know Who's Talking About You: Essential Brand Monitoring Tools
Think your ears are burning? Know who is talking about your blog or brand on the Web with a couple simple tools.
Monitor Your Brand With Google Alerts
Google Alerts is free to set up and will send you email notifications when certain keywords appear in news articles or blog posts. It sometimes misses things, but works well for the most part.
Why Use Google Alerts?
It's important to keep tabs on who is paying attention to your content and your brand. It can help you identify potential brands to partner with, keep you notified of potential linking opportunities (say, if someone mentions your name but doesn't link back to your blog, you can always reach out to request a link).
Use Cases For Google Alerts
Create a short list of names people might use to refer to your brand or blog, put them into your Google Alerts account, and let the mentions roll into your email. For more on how to use it, Google has a help doc on that here.
You can also use Google Alerts to get ideas for content curation. We covered a few other tools that will help with content curation in a post on social media best practices.
Use Mention To Find Out Who Mentions You
If you need something more robust than Google Alerts, Mention should fit the bill. It goes beyond simple Web monitoring and adds social media monitoring for Facebook, Twitter, Instagram, Pinterest, YouTube, and more.
Why Use Mention?
Not only is it important to see what people are saying about your blog or brand, but it's also important to respond to those folks (when and where appropriate). That's a lot easier to do expediently when you have one place to log into.
Use Cases For Mention
When you want to go beyond what Google Alerts can offer, and want to pull in brand mentions from across the Web and your social channels all in one place, Mention is your go-to tool. Mention has a bunch of great tutorial videos you should check out on YouTube.
Knowledge Is Power: Essential Tracking And Analytics Tools
Modern marketing is all about data. While big data platforms can be expensive and far out of reach for many solo bloggers and in-house marketing teams in small business settings (which is the majority of our readers), you still have options for gathering data to help drive better business decisions.
Track With Google Analytics
Google Analytics is the one data platform that every blogger and content marketer needs to be paying attention to, with 75% of our 2016 Better Marketing Survey takers saying they use it to monitor their performance.
Why Use Google Analytics?
If you've neglected setting up Google Analytics (it's not too difficult to get up and running, but configuring and customizing it properly admittedly can get tricky), it provides an incredible wealth of data about your blog and/or website.
Use Cases For Google Analytics
One way to get the most from Google Analytics is to use custom dashboards that will help present specific data you need for certain purposes. For example, if you wanted a way to just analyze referral traffic from social media, you could set up a custom dashboard with relevant social media data.
If you need help, Google provides plenty of user-created custom dashboards and templates that you can download and use without having to configure them yourself. Take a look around their Analytics Solutions Gallery to find what you need.
Diagnose Technical Issues With Google Search Console
When sorting through our 2016 Better Marketer Survey data, we expected a lot of readers would report using Google Analytics. However, we were surprised to see just 16% of respondents use Google Search Console. That could be partially due to confusion because Search Console used to be called Google Webmaster Tools (a title some people still use to refer to it conversationally).
Why Use Google Search Console?
It's invaluable for helping to diagnose technical issues on your blog or website.
Use Cases For Google Search Console
Here are just a handful of applications inside Google Search Console:
Detecting crawl errors on your blog.
Identify potential HTML improvements that could improve your SEO.
See how your structured data appears to Google (this is veering a bit toward advanced technical SEO, but if you're interested, read this primer to get a sense of what this means).
See links directing to your blog or site from other blogs and websites.
Get basic Google Search performance data.
If you need help getting started, Moz has created an excellent Google Search Console guide that you may find useful.
Get Your Social Media Stats All In SumAll
Want to pull all your social media stats into one dashboard for free? SumAll is what you need.
Why Use SumAll?
It's a convenient no-cost tool that helps you measure your social media performance. It's an automatic report generation that is particularly useful and efficient.
Use Cases For SumAll
Just sign up, connect your social media accounts, and wait for all that sweet data to roll in. It's a fairly simple tool that can help save time by letting you see everything in one place. While SumAll used to offer a free plan, it now requires a paid subscription.
Now Put Your Content Marketing Toolbox To Use!
By now, you should have a solid grasp on the essential tools that every blogger and marketer needs. Hopefully, you've gained a better understanding of how to use them as well.
Want to use Click to Tweet on your blog?
Sign Up!
Join to our newsletter to get the latest