Unlike other social automation tools, ReQueue interacts with the rest of your social schedule. It takes into account everything you've got on the calendar, promotes your projects at the most optimal times, AND recalibrate its schedule when other campaigns are going out at the same time! ReQueue will also take into account the various ReQueue settings and limits you can set up.
---
Enable ReQueue
To get started with ReQueue you need to enable it in your calendar. The easiest way to do this is by clicking on the ReQueue option found in the left side panel.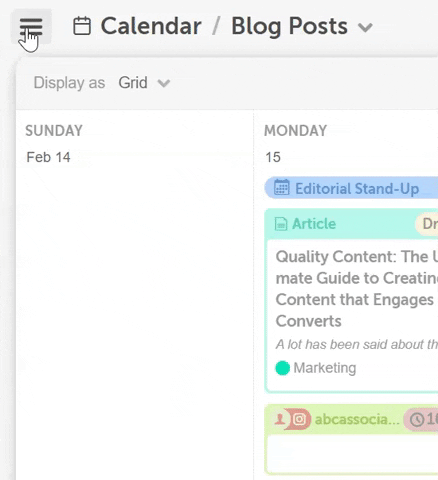 If you do not have access to ReQueue simply follow the step above and instead of enabling ReQueue you will be prompted to add this feature to your plan.
---
Working With Groups
Groups are where you store all of your messages inside of ReQueue. When creating ReQueue Groups, think of the different types of social messages you're scheduling. Anytime a message can go out more than once, add it to a ReQueue Group. To help you get started working with Groups, you will see two default Groups automatically created for you after you have enabled ReQueue. You will have a Intelligent Group named 'Evergreen Content' and a Placeholder Group named 'Motivation Monday.'
Other Groups that we use here at CoSchedule are:
Content Curation: Social messages for content that has been shared by some of our favorite companies or influencers.
Popular Messages: Anytime content does well or a social message does well, if it can be reshared, we add it to our Popular Messages group.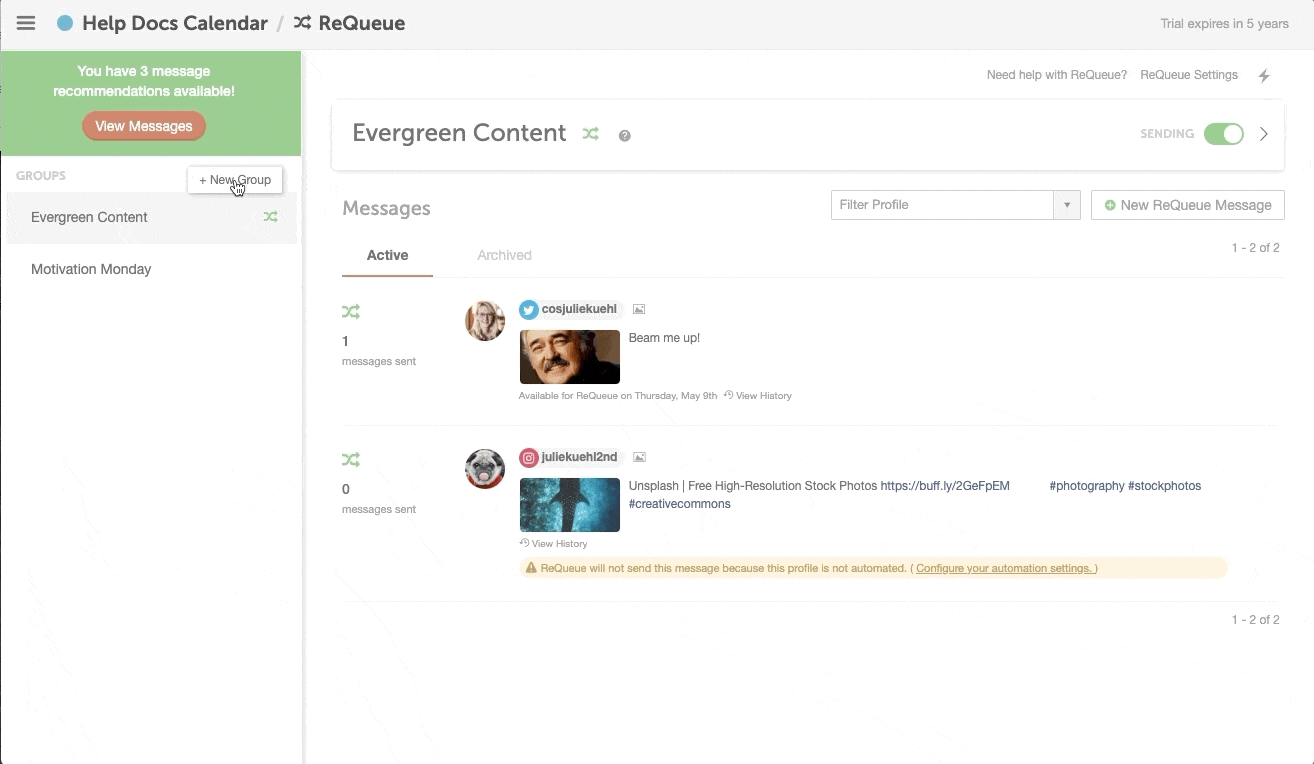 You can create your Groups as either Placeholder Groups or Intelligent Groups.
Placeholder Groups allow you to manually select the date, time, and frequency for messages that will be sent in this type of group. For example, have a social message be sent every Monday at 10:00 a.m.
Intelligent Groups will intelligently fill in the gaps in your social schedule with messages from this type of group according to your Intelligent Group Settings.
---
Add Social Messages To Your Groups
The average lifespan of a single social message is mere minutes, so why are you only sharing it once? Craft your messages, add them to ReQueue, and let CoSchedule re-share them at the most optimal posting frequency.
To add social messages to a ReQueue Group, click New ReQueue Message.

Scheduled messages and previously published messages on your calendar can also be added to ReQueue Groups.

Adding more messages to ReQueue will make sure there are no gaps in your social schedule. Once messages are added to a Group, they will show up inside of the specific Group. Edit any message by clicking on it inside the Group or on your calendar.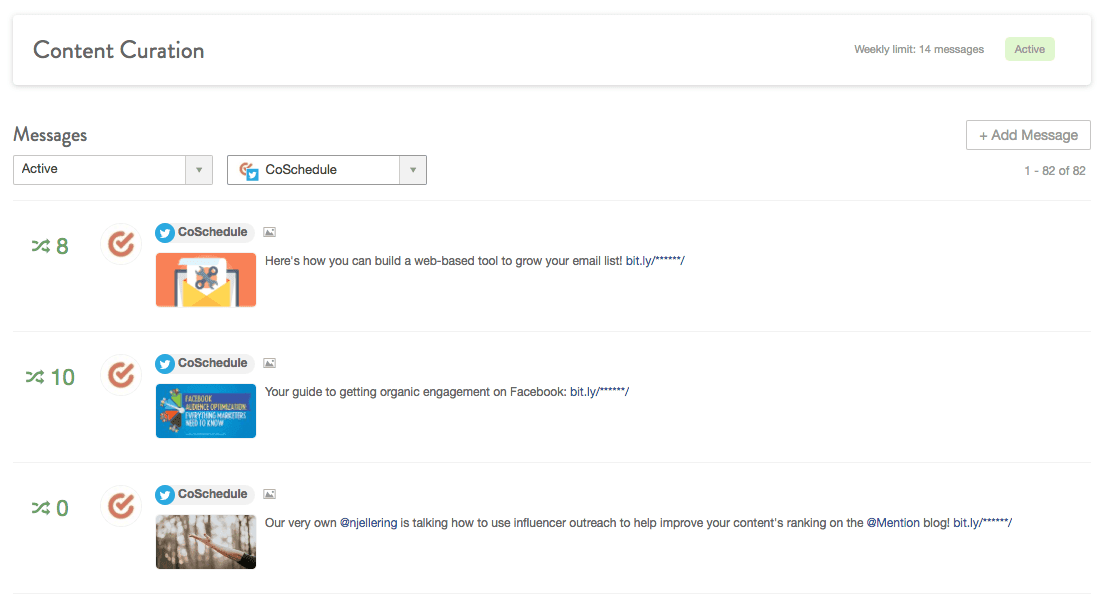 ReQueue scheduled messages and empty ReQueue Gaps will appear on the calendar with a green shade. You will only see this for the current week and the following week.

Learn more about ReQueue
here!
Do you have any specific feedback for us?
We appreciate any feedback you're willing to share.