LinkedIn currently does not allow third-party apps, such as CoSchedule, to post a native video to personal profiles. If you are scheduling to a personal LinkedIn profile, CoSchedule will publish the video as a link hosted by CoSchedule. When clicked, the video will play inside a new page.
Example: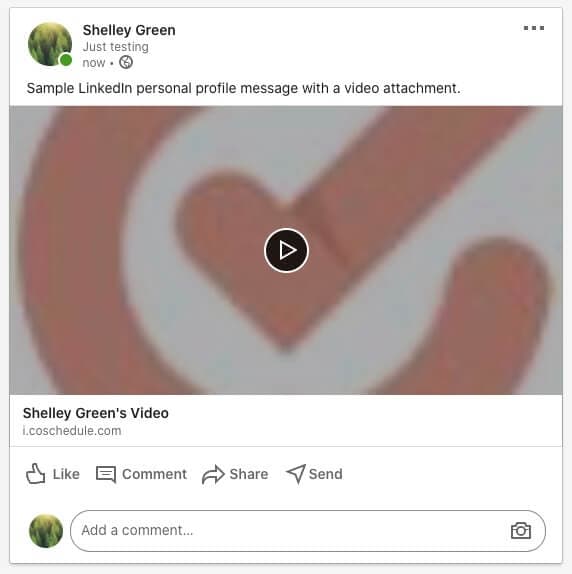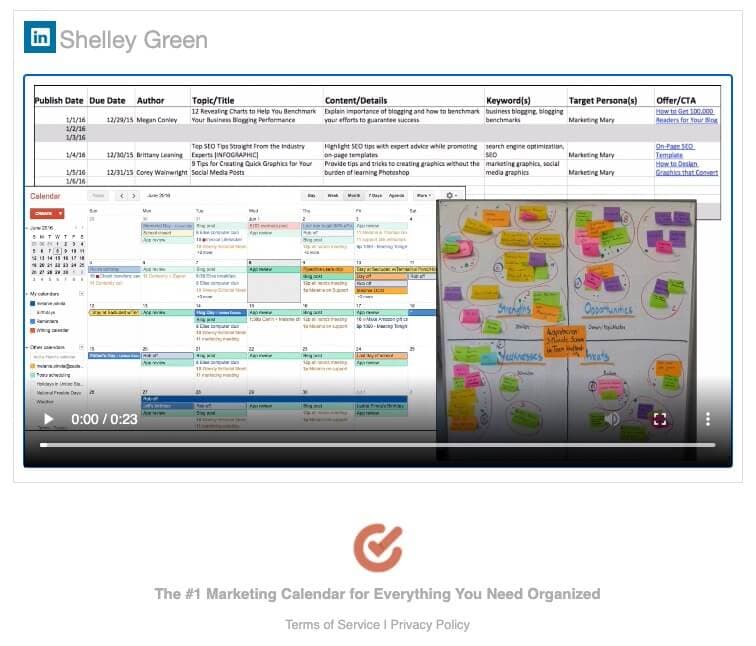 If you want to schedule a video that plays on LinkedIn, you may upload your video to a service such as YouTube or Vimeo. Then add the video's URL to the message in CoSchedule. The video will then play on LinkedIn's network.
Example: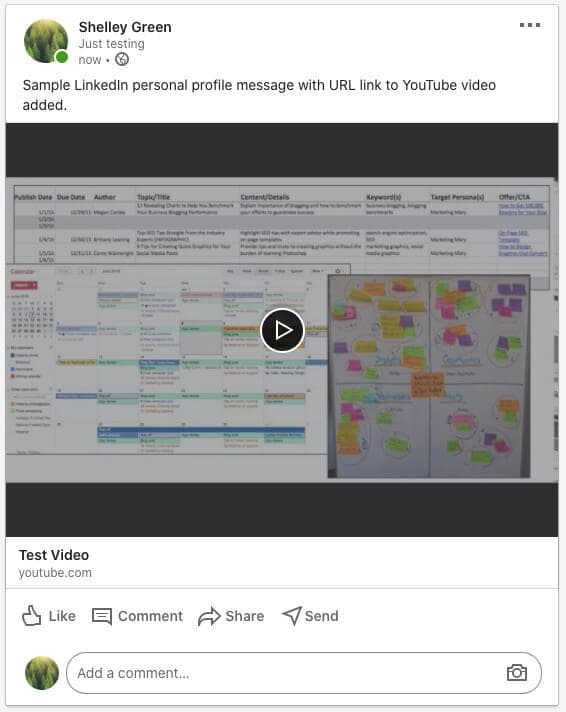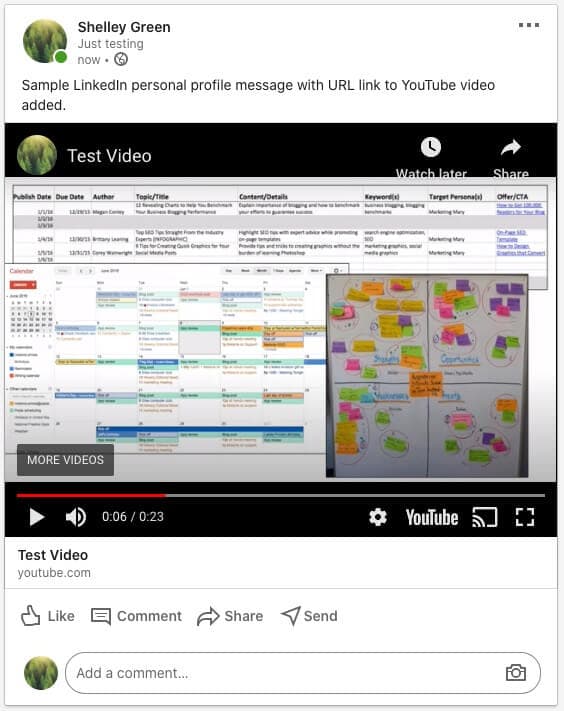 Do you have any specific feedback for us?
We appreciate any feedback you're willing to share.