LinkedIn currently does not allow third-party apps, such as CoSchedule, to post a native video to a social message. If you are scheduling to Linkedin, CoSchedule will publish the video as a link hosted by CoSchedule. This video will not auto-play inside of LinkedIn.
If you want to schedule a video that auto-plays on LinkedIn, you may upload your video to a service such as YouTube or Vimeo. Then create a link-type message in CoSchedule and add the video's URL.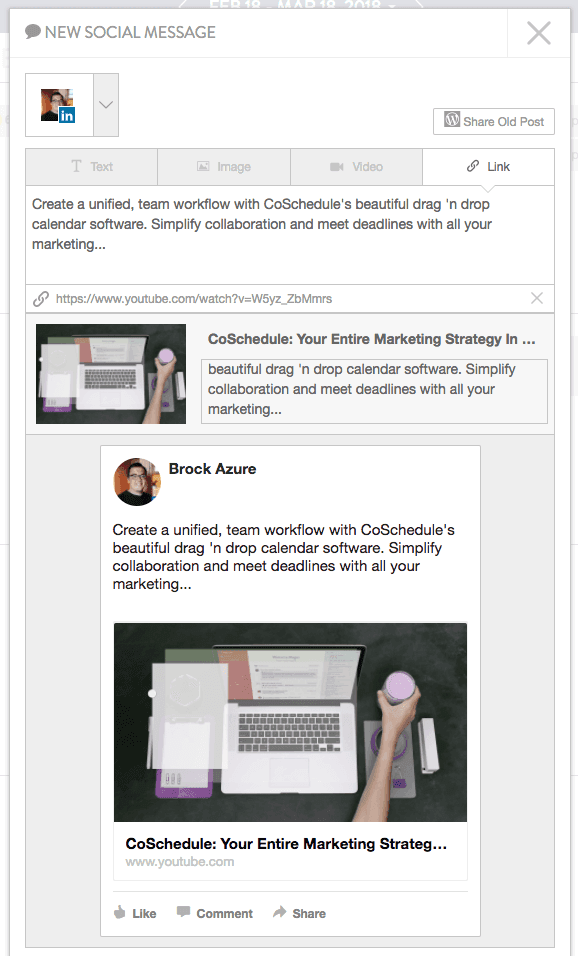 The video will then auto-play on LinkedIn's network, but will still look like a link-type message.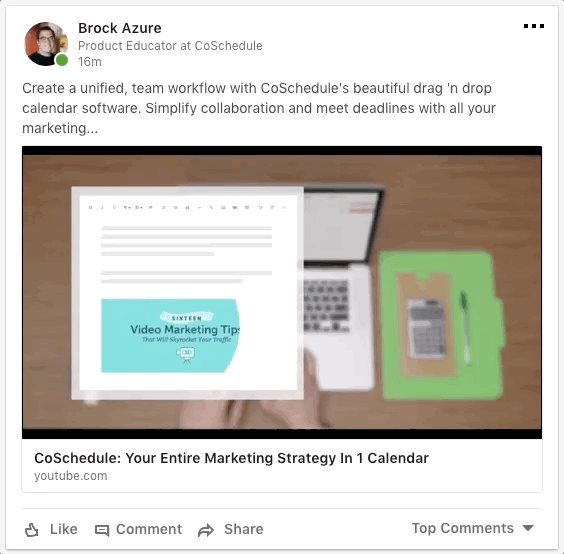 Was this article helpful?
Click on a star to rate it.
Average rating / 5. Vote count:
No votes so far! Be the first to rate this post.
Thank you for your rating!
Please let us know if there's any additional feedback you'd like to give.
Thank you for your feedback!