You've finally had enough of endless marketing project email strings. Things are getting dropped, and someone lost a piece of a project that's due for a client again. You know that there are tools out there that could stop this from happening.
The question is: How do you know which one is best for your team?
Tools can help any team manage their workload and get it done in a timely matter, but it needs to have the right features that work for your organization.
We compared CoSchedule against other leading project management tools to see how we stack up. As the only option in this roundup that's purpose-built for marketers, we're confident we're the best solution for your team. But, don't just take our word for it; we have the comparison charts and data to help make the case to your team.
Let's take a look.
Get Your Free Marketing Project Management Software Guide
Success! Your download should start shortly.
Tired of the marketing mess?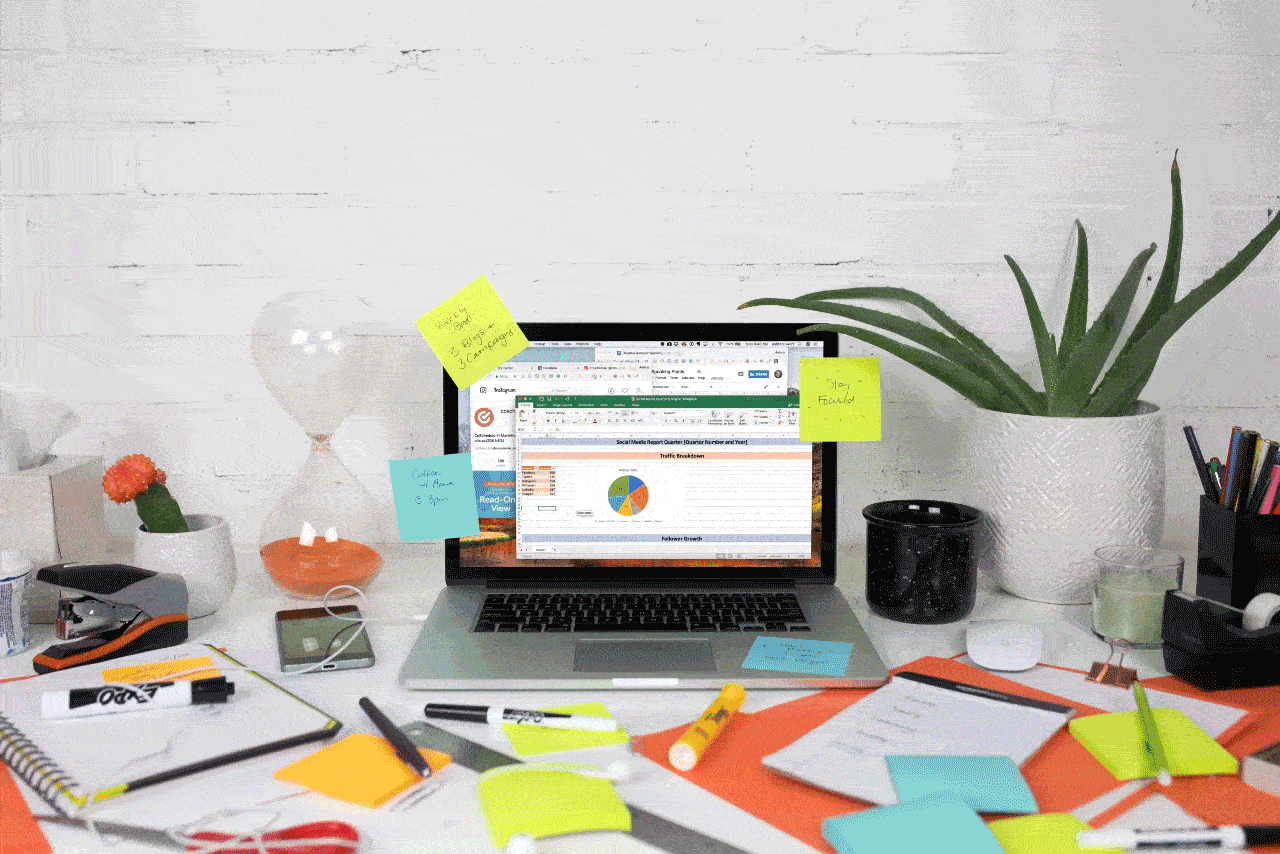 Awesome news! You're invited to a 1-on-1 marketing demo of CoSchedule! In 30 mins or less, you can see how to:
End the frustration of missed deadlines.
Get total visibility into ALL of your marketing in one place.
Save 20 hrs this week alone (and every week after).
If you've ever kicked the tires on CoSchedule, now's the time to see what it's really like.
Success! Your download should start shortly.
Clean up the chaos with your CoSchedule editorial calendar!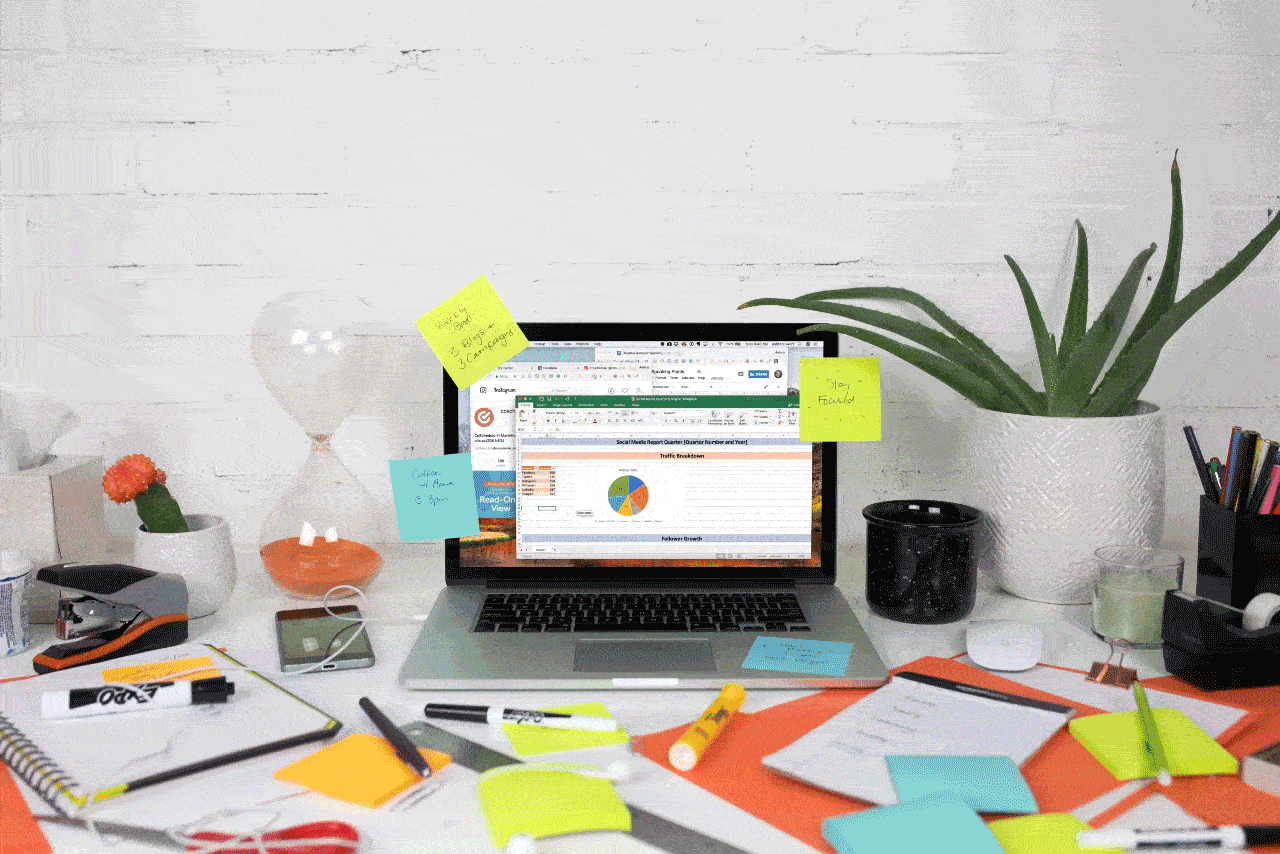 With CoSchedule, you'll:
Save time with blogging, social, and email (think HOURS every week)
Schedule your social posts in batches (and increase your posting frequency) super easily
Get your sh*t together (and hold yourself accountable to publishing like the boss you are!)
Now's the perfect time to start your 14-day free trial to see for yourself!
What Is A Marketing Project Management Tool?
At CoSchedule we define a marketing project management tool as:
"User-friendly software that helps marketers and project managers see the full scope of every project that they are working on, tracking progress, task completion, and overall productivity."
Marketing project management tools go beyond the standard project management software and allow everyone to have complete oversight in one place.
What Are The Benefits Behind Using CoSchedule?
Whenever you begin your search for a new tool, you always want something that won't be too complicated for your team to adapt to.
You'll also be looking for a tool that can fix broken processes.
Basically, something that will consolidate a bunch of processes under one roof.
Which lucky for you is precisely what CoSchedule does.
Once you get your team on board and inside, you'll be able to see just how many tabs you can close...because you can do it all in CoSchedule.
Endless email chains? Gone.
Lost documents? Gone.
Late projects? Gone.
Missed due dates? Gone.
Hopping from your social media tool to your project management tool, to your cloud storage, and back to your email? Also gone.
How is this possible? Keep reading to find out.
12 Key Features That Make CoSchedule The Best Marketing Project Management Solution
Marketing project timeline.
The ability to create and copy task templates.
Task approvals.
Threaded discussions.
Cross-team collaboration features.
Calendar view.
Read-only view.
Filtered views.
Custom content types.
The ability to upload documents and files.
Team performance reports.
Integrations with other tools.
The Top Five Marketing Project Management Software Tools
We stacked the top five marketing project management software tools against each other to see which one is the best of the best.
You may have noticed that CoSchedule stands out a bit.
This is because CoSchedule is the only option that's actually built for marketers. While the others are excellent project management tools (and can be synced with CoSchedule using Zapier—more on that later), CoSchedule can help your marketing teams, as well as your project management team, organize everything from top to bottom.
So let's dive into what CoSchedule can do for you.
Marketing Project Timeline
Your marketing projects take up a majority of your time. Not to mention, you're probably balancing at least five at one time. If you don't have a visual timeline the chances of you or one of your team members missing a step or forgetting something increases exponentially.
Using Marketing Campaigns in CoSchedule, it's easy to see every part of your campaign in one timeline.
You'll also be able to see all the pieces that are part of your project and customize your view, so all you see is the project timeline.
Setting up marketing campaigns for your organization is easy. Just select Marketing Campaigns on a day on your CoSchedule calendar.
Title your campaign and add start and end dates.
And add the pieces that you need to complete the project to be considered done.
You have a massive number of projects that need to be completed. Being able to sort through each one and keep a birds eye view on what's going on ensures mistakes like sending the wrong social media campaign with the wrong project content are a thing of the past.
Tasks and Task Templates
When it comes to your campaigns and projects, everyone has a part to play to ensure your project or campaign gets done on time.
The old way of doing things meant that tasks were recorded in a static spreadsheet and you crossed your fingers hoping that no one would miss a deadline.
And let's face it, they usually did.
CoSchedule turns that on its head with intuitive task management features. Tasks allow you as a project manager to create and assign a piece of work to anyone on your team.
Tasks can be assigned as a standalone one-time task or as a part of your campaign or project.
But we didn't stop there.
You probably have a set of recurring tasks that are part of a project or just daily operations. Instead of entering every single task, again and again, you can set them up and reapply them to every project with Task Templates.
Task Templates allow you duplicate and assign a series of tasks to recurring projects thus ensuring that no one is left out of the loop.
Setting them up is relatively easy. Just select the task template icon in a project.
Click +New Template and title your template.
And add your tasks and assignees.
Then once you create a new project just select the Task Template icon, choose your template and click Apply.
Task Approvals
You might need to approve work before giving it the greenlight.
So we added another feature to our Tasks and Task Templates, Task Approvals.
*Insert Hallelujah chorus here*
With Task Approvals you can ensure that nothing goes out without approval from a manager, editor, or client.
Setting up task approvals is as simple as adding a step to your task creation. Click the right-facing arrow on any task.
Choose who you want to approve said task and how many days in advance it needs to be approved.
After a task has been completed and is ready for review, the reviewer will see this notification.
They can then approve or deny that task, and send back for edits. Once the task is complete, you can continue with the project.
Personal Dashboard + Notifications
Something in a project gets completed. You automatically want to know about it. So you could set up an email alert system, but who wants to be hanging around waiting in their inbox for project notifications?
Or worse, what if they get buried in an avalanche of emails?
That's where the personal dashboard and notification system for CoSchedule comes in.
The personal dashboard that is part of the main page for any CoSchedule user.
It records any task movement in projects that users are assigned to.
It makes it easier to keep track of the moving parts of all of your work and get notified about its progress.
Threaded Discussions
Another common problem that you may be looking to solve with your marketing project management tool is communication issues. You know, those giant email threads that continuously appear and cause more confusion then they resolve.
That's why built-in discussion threads that keep all of your conversations around a project in one place are so important.
No more lost emails or miscommunications. And less reliance on an outside chat app (which are black holes for project communication).
Discussion threads appear on any project or campaign that is created in CoSchedule.
Users can tag other project members, upload content and more. Plus you can edit comments after they've been published.
Anyone who is tagged in a discussion thread is automatically notified in their user dashboard that we mentioned earlier.
Suddenly you're out of your inbox and in discussions that are tailored to each one of your projects.
Cross Team Collaboration
Another essential feature for your next marketing project management tool is the ability to collaborate across teams. Marketing projects often aren't completed in silos.
In fact, there may be several different teams who most likely are going to touch a project before it's finished. If your marketing team is using one tool and your designers are using another, and those two tools can't communicate with each other, no one's on the same page.
And you're back to the same problem of communicating via email which as you know can get lost in a hurry.
CoSchedule is built so teams across any department can look in and see a bird's eye view of where every single project is at.
Adding users into CoSchedule is easy. First, go to your calendar settings, click Team, and Invite a Team Member.
Enter their work email address and send the invite.
Once the invite is accepted your new team member can start to use CoSchedule. You can also grant a Read Only view, but we'll get into that more in a bit.
Read-Only View
As you can probably see, CoSchedule allows a certain number of users on to the platform depending on which plan you are on. (You can always add additional users though).
However, you can grant Read-Only access to co-workers and clients, so they can see the full calendar but can't edit or tamper with anything.
So instead of having your tool packed with users who don't need full access, you can send them read-only views instead.
To share content or social campaigns with a read-only view, scroll down to the bottom of your content and select the share button.
After that, you can share a read-only link with anyone on your team.
The same goes for your social media campaigns; you just have the additional step of deciding if you want to share the social campaign or the social campaign and its content.
Now you can easily avoid the "too many cooks in the kitchen" scenario.
CALLOUT BOX:
Coming soon to CoSchedule: Read Only Views for your entire calendar. Have a boss that wants a birds eye view of what's going on? Make it easy by sending a link to a Read Only view of your CoSchedule calendar.
Calendar View
Calendars are essential for any marketer. They help manage your deadlines, give you a full view of what's coming next, and let you plan ahead.
So why shouldn't your marketing project manager have that view built right into your tool? CoSchedule is literally a marketing calendar which means that every project, every task and every campaign you create is easily viewed and accessed in one place.
This means you can consolidate your marketing calendar and project management tools on one platform, instead of two.
Filtered Views
As a marketer, you know how many different types of projects and content different teams can be working on at one given time.
That can add up to a lot of campaigns and projects scheduled all in one place. And you don't have enough time to sort through everything trying to find that specific one that you're looking for.
Your tool should be able to create filtered views so users can set up views that only show them projects and tasks that pertain to them.
CoSchedule allows users to create Saved Calendar Views so you can sort through and only see the content that they want to see.
Users can sort by color, content type, labels, tags, editors and team members. To start, click the funnel button at the top of your calendar.
Choose what filters you'd like to apply.
After you've implemented your filters you can save the view, and it will appear in your Saved Calendar Views.
Custom Content Types
Custom content types make it easy to create labels for every type of content and project you create on your calendar. They make it easy to identify content on your calendar at a glance (whether it's a blog post, landing page, social post, ebook, or whatever you happen to create).
CoSchedule changed all of that.
Custom Content Types allows users to create any type of content that their team is working on.
To create custom content, go to your calendar setting and scroll down to content types. Select Create New.
Name your content, select your icon and click Save.
After that, your content type will appear in the content selection menu when you go back to your calendar.
Document Uploads
Keeping track of versions and the version history of documents can be a pain the rear end if not controlled properly.
Before, you would send documents back and forth via email. Which meant that someone had an outdated copy or there would be "final_final_for_real_final.doc" versions of your document floating around.
You're busy; you don't have time for that nonsense.
Which is why another feature your marketing project management tool needs to have is the ability to upload documents straight to the tool.
Why?
So everyone knows exactly which version of your document is the actual version.
CoSchedule allows users to upload documents to the discussion tab of your project by clicking the paper clip icon.
Select your files.
And choose Start Discussion.
Team Performance Reports
The last feature that should be a part of your marketing project management tool is a team performance report. Your tool should help you track the competition status of tasks for each team member and make sure they are getting their work done on time.
If someone is getting overwhelmed it's easy to spot early so you can sit down with them and correct it before the problem escalates.
So how does CoSchedule help with this?
Our Team Performance Report makes it easy to see how team members are doing, the progress your project is making and whether or not people are getting their work done on time, every time.
Accessing the report is easy too. Just head to the analytics section of your calendar and select Team Progress Report. The first part of the report contains the number of tasks that are due vs the ones that have been completed.
There's also a section for overdue tasks.
And a place to see how your co-workers are doing.
You can also search projects and see task completion rates on a project by project basis.
Integrations
One of the last features that should be on your list is the ability for your marketing project management tool to integrate with the other tools that are part of your marketing tool stack.
CoSchedule integrates with a ton of different tools, including:
Plus, with our latest Zapier integration you can now sync CoSchedule with every other tool listed in this post.
Yes, you heard that right.
Wrike, Asana, Basecamp, and Trello can be connected to your CoSchedule calendar.
So if your project management team loves one of those tools but your marketing team wants to use CoSchedule, your teams are now free to use the tools they know and love, together.
And integrating these tools with CoSchedule is easy. First, go to your calendar settings and select integrations and Add More Integrations.
Select the tool you want to integrate into CoSchedule and follow the instructions to complete the set up.
Start Getting Organized And See What CoSchedule Can Do For You
Now you know why finding the right marketing project management tool is so important for your team. You've also got  a variety of tools to research and choose from.
Once you've completed your research and you're ready to start trying tools start your free trial or schedule a demo with CoSchedule.
Think we missed a feature that's absolutely necessary for a project management tool? Share it with us in the comments.