How Can CoSchedule Make You a Better Marketing Project Manager? 73
Headline Analyzer
The blog post headline analyzer will score your overall headline quality and rate its ability to result in social shares, increased traffic, and SEO value.
Test every headline before you publish. Try the Headline Analyzer »
CoSchedule is an all-in-one hub to help content creators get organized and produce awesome work. Built to support your entire workflow from ideation to execution, every feature has been designed to make getting more stuff done in less time easier. In short, it's all things content marketing, all in one place.
What if you're a project manager, rather than a marketer yourself, though? You might not be getting your hands dirty creating content, but you are responsible for making sure the creatives on your team finish their work on time, under budget, and up to expectations. That's no easy feat, and you need a marketing project management tool that can support your needs.
Fortunately, CoSchedule has you covered.
Why Should I Use CoSchedule for Project Management?
As a collaborative tool, our software is here to support your entire team. And even if you're not a project manager yourself, odds are you're responsible for some project management tasks. That's especially true if your team doesn't have a designated project manager, and you need something that can help keep all your tasks and deadlines straight on your own.
So, how can CoSchedule make you better at project management?
Let's count the ways.
See All Your Deadlines On One Calendar
Deadlines get missed when they aren't easily visible and properly nailed down. It's a good thing, then, that CoSchedule keeps all your team's deadlines front and center, showing everything you're working on with one calendar.
If You Can Create It, You Can Manage It
Content marketing covers a lot of bases.
And when your team is working on multiple different types of projects, you need an easy way to keep them all clearly organized.
With Content Types in CoSchedule, you can specify every type of project on your calendar with a specific icon. That way, you can tell everything apart at a glance.
Never Miss A Step With Built-In Checklists
Stop wondering if or when important tasks get completed. With Task Templates, you can create custom checklists for every project you're working on. Then, team members can easily check off their respective responsibilities once they're complete. Each team member then gets a convenient email notification.
That means less time spent on follow-up emails, and more time just getting work done.
Here at CoSchedule, we're big believers in the power of checklists. And we know that when you have routine projects you complete all the time, you don't want to have to recreate your checklists from scratch. That's why Task Templates are made to be reusable (although you can make one-off Task Templates too if you'd like).
Monitor Project Progress Quickly
Once you've built a Task Template and applied it to a project on your calendar, you'll see a progress percentage tick up each time you check off a task as complete.
That makes it super simple to see the status of each project on your calendar, cutting down on the need for follow-up emails and check-ins with your team.
So, instead of feeling like this: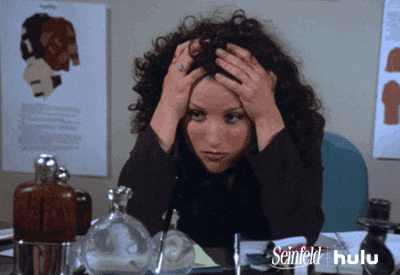 You can feel like this: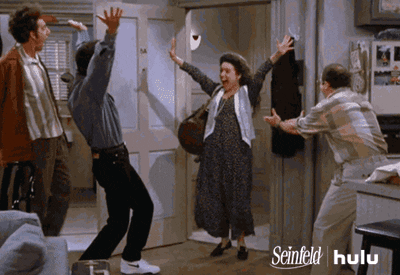 Keep Your Comments Connected With Respective Projects
How many different communication tools is your team using right now?
We use two: HipChat (which is similar to Slack) for casual communication and quick questions, and CoSchedule for anything directly related to a project.
With in-line commenting built into CoSchedule, you avoid the risk of losing important notes or communication. That makes it a lot harder for team members to claim they "forgot" something, and keeps important correspondence out of an instant messaging black hole.
Store Your Content Assets In One Place
In addition to managing team communication through CoSchedule, you can also keep all your content assets attached to each project on the calendar, too. Whether you have Word docs, PDFs, image files, cloud storage links, or anything else, you can simply upload your files and keep them attached to your calendar item.
This helps save time and frustration in a few different ways:
Instead of hunting down files spread across multiple locations, you can keep your files where you're likely to need them most.
You can put an end to emailing documents back and forth, where they're liable to go down a black hole and never be recovered again.
When you can clearly see each iteration of a document being uploaded, it's easier to maintain strict version control. Put the updated version number in your file name, upload it, and never wonder which version of a document is the most recent ever again.
How Could CoSchedule Make Project Management Easier For You?
That's the high-level summary of what project managers can do with CoSchedule. Nothing beats hands-on experience though. That's why we offer a free 14-day trial to let you take CoSchedule for a spin and see what you think for yourself.
So, if you're ready to …
Spend less time tracking down files and documents
See the progress of every project you're managing in one place
Consolidate your project management and communication tools
… then start your free trial now.
Your team will thank you for it.
February 21, 2017