Creating social messages in CoSchedule will help you build out your social schedule
---
Create Solo Social Messages
Working with standalone social messages are similar to those that are associated with blog posts. Because these messages are not associated with a blog post, each standalone social message has the option for draft and review status.
1. Click "+" on the day you want to schedule your social messages. Select Social then "Social Message".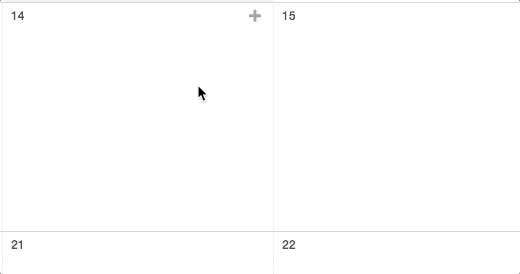 2. Select the social profile(s) and create your message.
Select one or more social networks from the drop-down menu. The networks you select will show in the box. You can remove a profile by clicking on the thumbnail picture.

Choose the type of social message you would like to create>
Then compose your message and upload the image(s) or video files or add the link, if you've chosen those types.
Note: If you choose an Image Post, clicking on the image in the published message will enlarge the image. If you choose a Link Post, clicking on the image in the published message will open the linked web page.
3. Schedule your message.
You can select which date and time you would like your message to publish. We recommend scheduling with Best Time Scheduling. Schedule the message by clicking Add Message.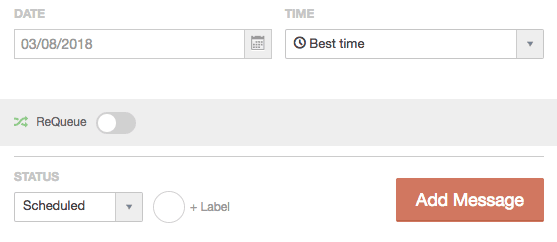 Note:
Posting to Instagram through CoSchedule will have additional steps. Learn more about
publishing to Instagram
.
---
Edit Social Message
To edit any scheduled social message, click the message. When finished editing, click Save.
Back To Top
Was this article helpful?
Click on a star to rate it.
Average rating / 5. Vote count:
No votes so far! Be the first to rate this post.
Thank you for your rating!
Please let us know if there's any additional feedback you'd like to give.
Thank you for your feedback!