Published November 17, 2023
/
Updated November 17, 2023
Social media campaigns are a vital part of any marketing strategy.
When done right, these campaigns help you boost sales, create awareness, and enhance brand loyalty. However, it's common for campaigns to head in the wrong direction.
This guide will show you how to create social media campaigns that work and ideas you can use for your next one.
Let's begin.
What Is A Social Media Campaign?
A social media campaign is an organized course of marketing efforts using social media (with platforms like X, Instagram, TikTok, etc.)  to achieve specific goals.
Marketers create social media campaigns to achieve goals like increasing brand awareness, promoting new products, and improving customer engagement.
Social media campaigns typically have a single focus and are measurable and trackable over time — which makes them different from a company's everyday use of social media.
Benefits Of Social Media Campaigns
Here are some reasons to consider creating social media campaigns for your company.
Increased Brand Exposure
Unsurprisingly, increased brand exposure is a crucial benefit of social media campaigns. Considering almost 60% of the world's population (4.80 billion) uses social media, you can reach a wider audience seamlessly.
83% of marketers cite increased exposure as the primary benefit they derive from using social media for marketing.
Think about it: When done right, social media campaigns can place your brand in front of millions. This visibility and awareness keeps your brand at the top of people's minds until they decide to buy from you.
Boosted Engagement
Social media campaigns allow you to engage with your audience in different capacities. For instance, you could respond to a disgruntled customer, offer a giveaway, or share user-generated content (UGC).
Keeping your customers and audience engaged on social media often leads to more loyalty, distinguishes your brand from competitors, and allows you to collect valuable feedback that you can use to improve your products and services.
Cost Savings
Your brand doesn't need to pay a dime before creating a social media profile. With your free profile, you can then create organic content that helps you gain traction.
Should you decide to include ads in your social media campaign, the cost is also low compared to other advertisement mediums like billboards and television.
For instance, the average advertising cost per click for social media ads ranges from $0.38 to $3.56, depending on the platform. On the other hand, traditional ad channels like television and magazines typically cost between $500 to $ 8 million.
Concerning costs, it's a no-brainer that social media is the way to go.
How To Create Your Social Media Campaign
You've seen the benefits. Now, you're itching to know how to create a social media campaign for your company.
We'll show you some easy-to-follow steps to create a campaign that works.
Set Your Goals & Objectives
No one starts digging a foundation before knowing what kind of house they want to build. Similarly, before you get started on your campaign, you need first to define what you want to achieve — that is, your goals and objectives.
Some common examples of campaign goals and objectives include,
Increasing website traffic
Generating leads
Boosting customer engagement
Increasing visibility or brand awareness
Delivering customer service, etc.
For the best results, your goals and objectives must be SMART (Specific, Measurable, Achievable, Relevant, and Timely).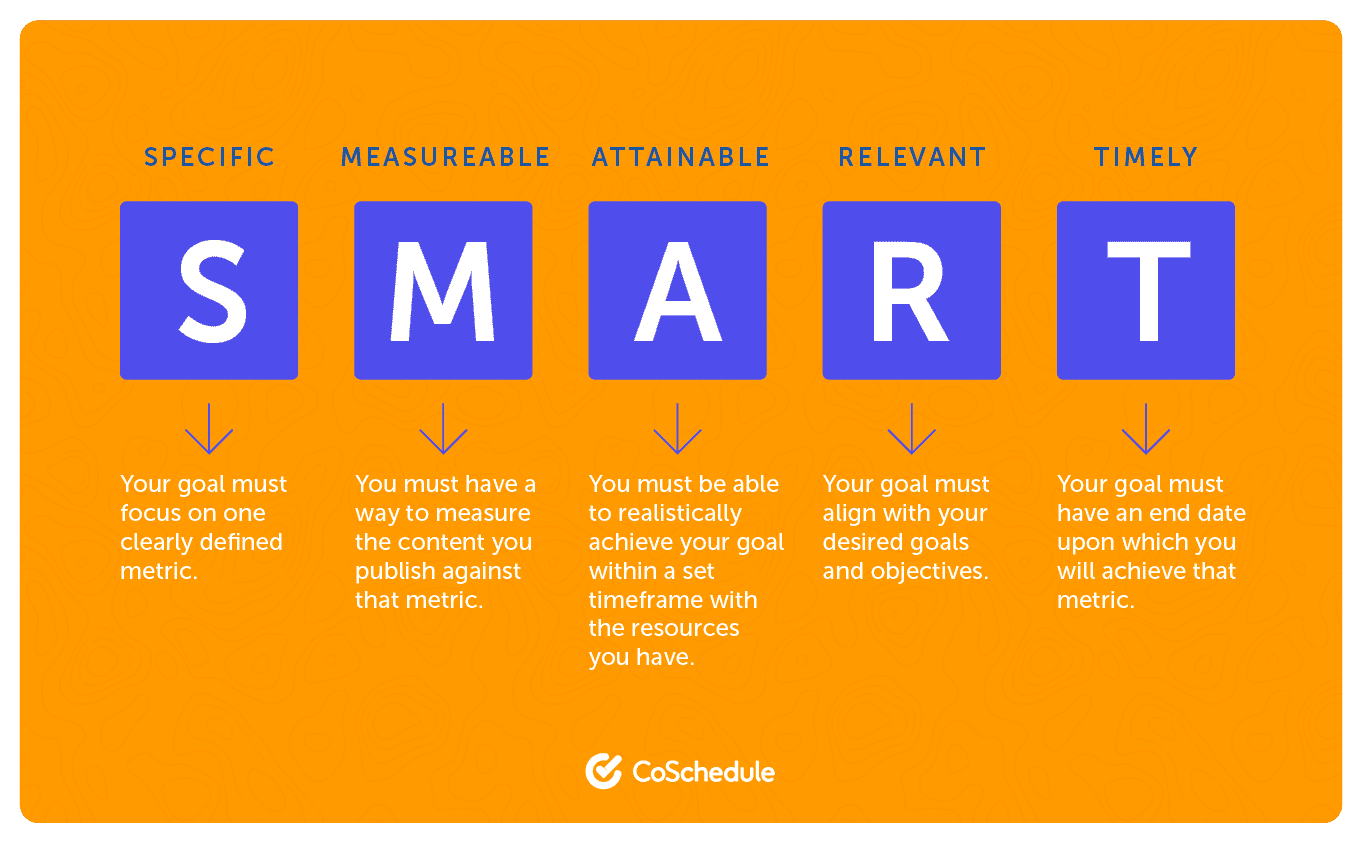 For instance, if you want to increase awareness on social media, that could become a SMART goal of gaining 500 new followers on Instagram within a month by posting educational reels three times a week.
As you set your goals and objectives, knowing the metrics you can use to track your progress toward achieving them is vital.
Narrow Down Your Target Audience
Who are you creating the campaign for? The answer to this question is the next building block as you make your social media campaign.
You need to narrow down your target audience to increase the chances of getting your message in front of the right people.
One way to identify your target audience is by creating marketing personas.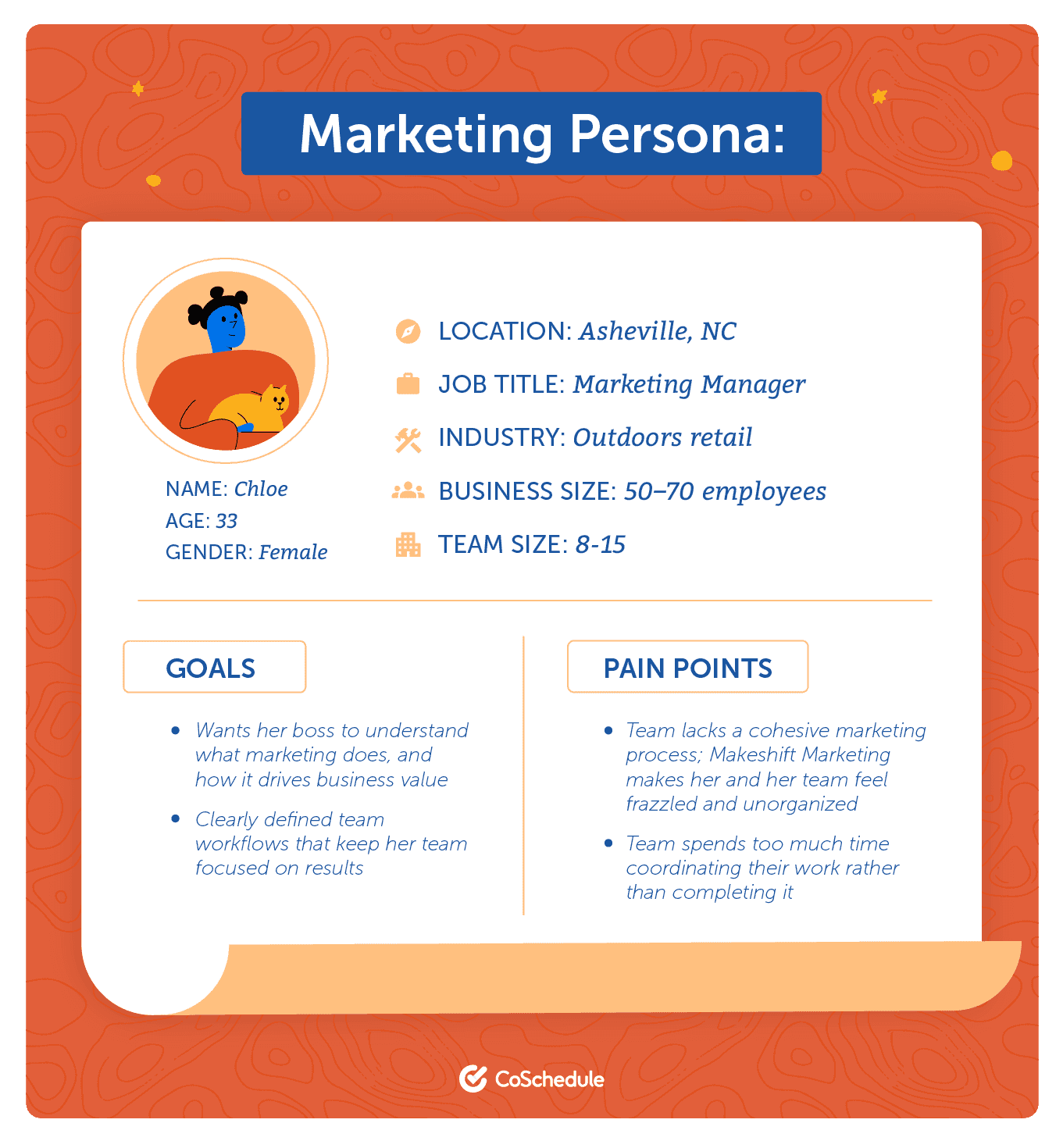 These personas include information like online habits, age, demographics, pain points, and so on that you can use to shape your campaign.
Brainstorm Content Themes & Ideas
At this point, you determine the type of content you want to create for your audience to achieve set campaign goals.
Usually, marketers take advantage of special events or holidays to create campaigns. For instance, it's common practice to have campaigns around holidays like Christmas, New Year, Valentine's Day, etc.
You could also try different themes like educational content, quizzes, and tutorials.
Determine Your Social Media Platforms
Once you know what you want to post, you'll need to determine where to post them.
Not all content styles work for all social media platforms the same.
For instance, text-based content thrives on X (Twitter).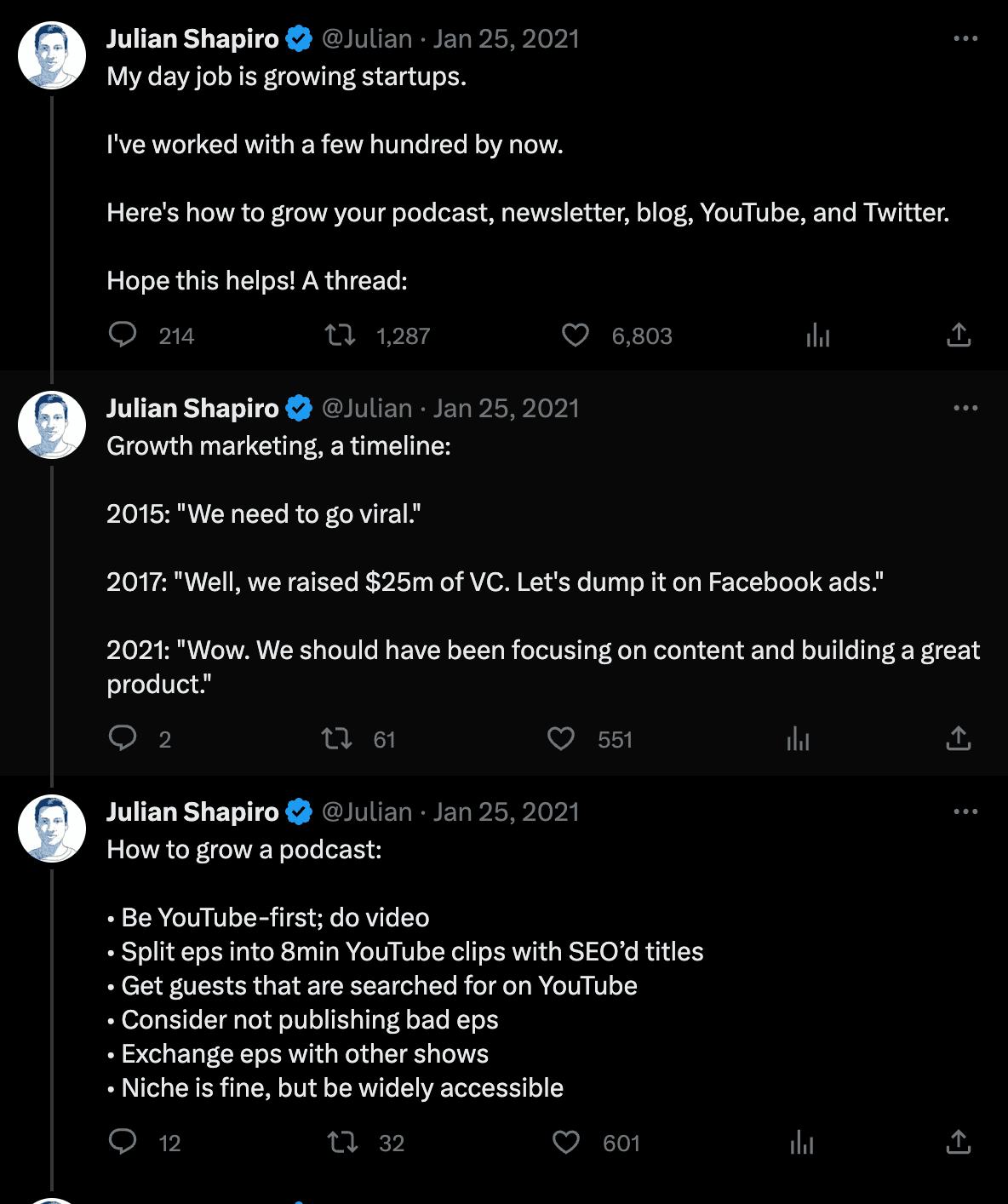 Photos and videos do better on Instagram and TikTok.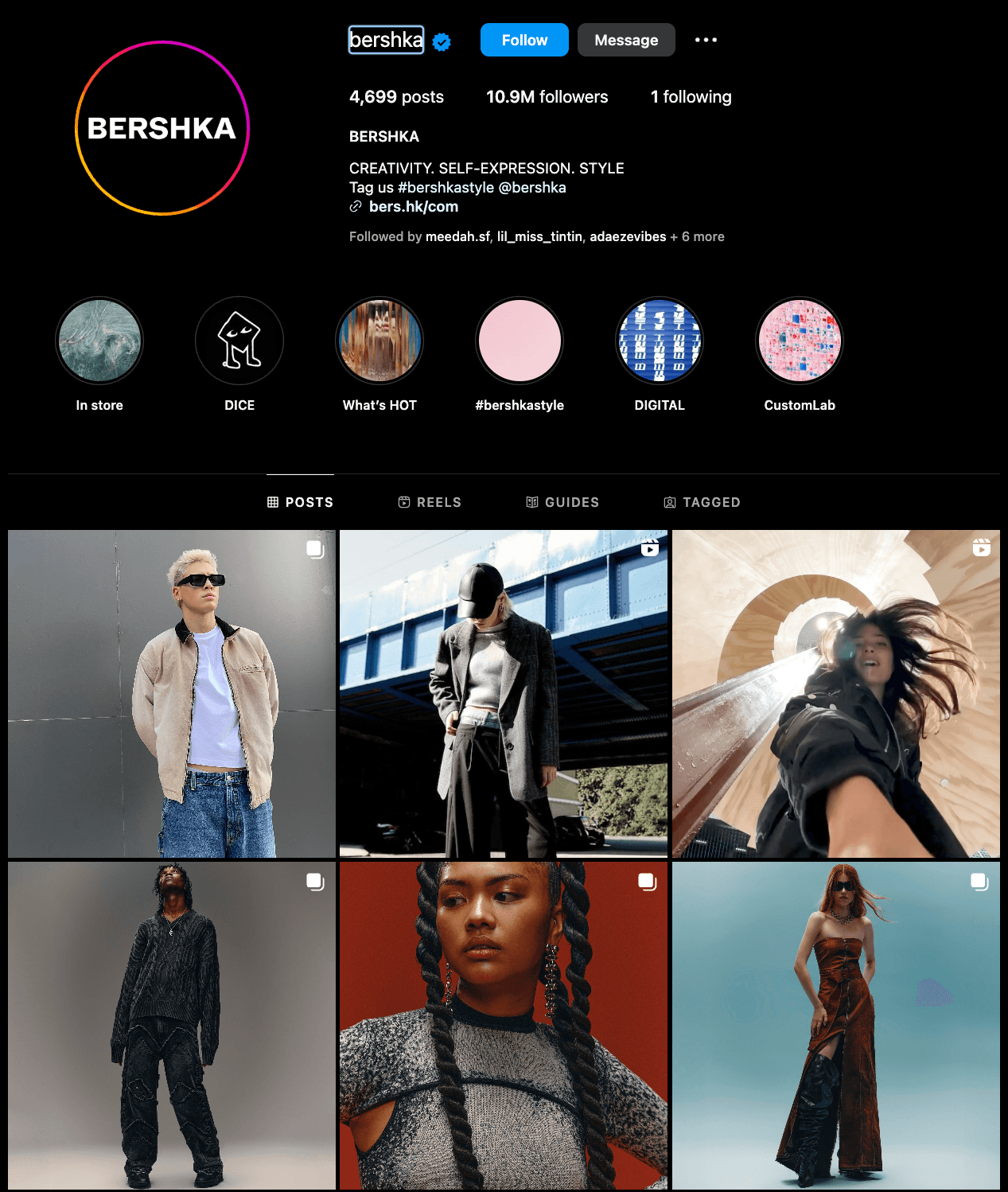 As you choose the social media platform, it's crucial to consider where you expect to meet your target audience. Your campaign won't be as effective if your audience doesn't primarily use the platform you choose to start posting.
Measure & Track Social Campaign Performance
Once your campaign is live, you'll need to track its performance. Measuring and monitoring your campaign will help you know what you can do differently to improve it.
Examples of common key performance indicators (KPIs) or metrics that people track include but aren't limited to reach, impressions, engagement rate, and audience growth rate.
Sometimes, tracking these numbers can be all over the place. That's why it's handy to have a tool like CoSchedule Calendar.
CoSchedule Calendar has a social analytics feature that lets you measure social performance.

You can track analytics from different platforms, customize reports, and share your findings with team members or stakeholders.
Invest In Social Media Campaign Software
Tracking metrics isn't the only thing you can use software for. You can also manage your entire social media campaign using software.
CoSchedule's Social Calendar is one such software.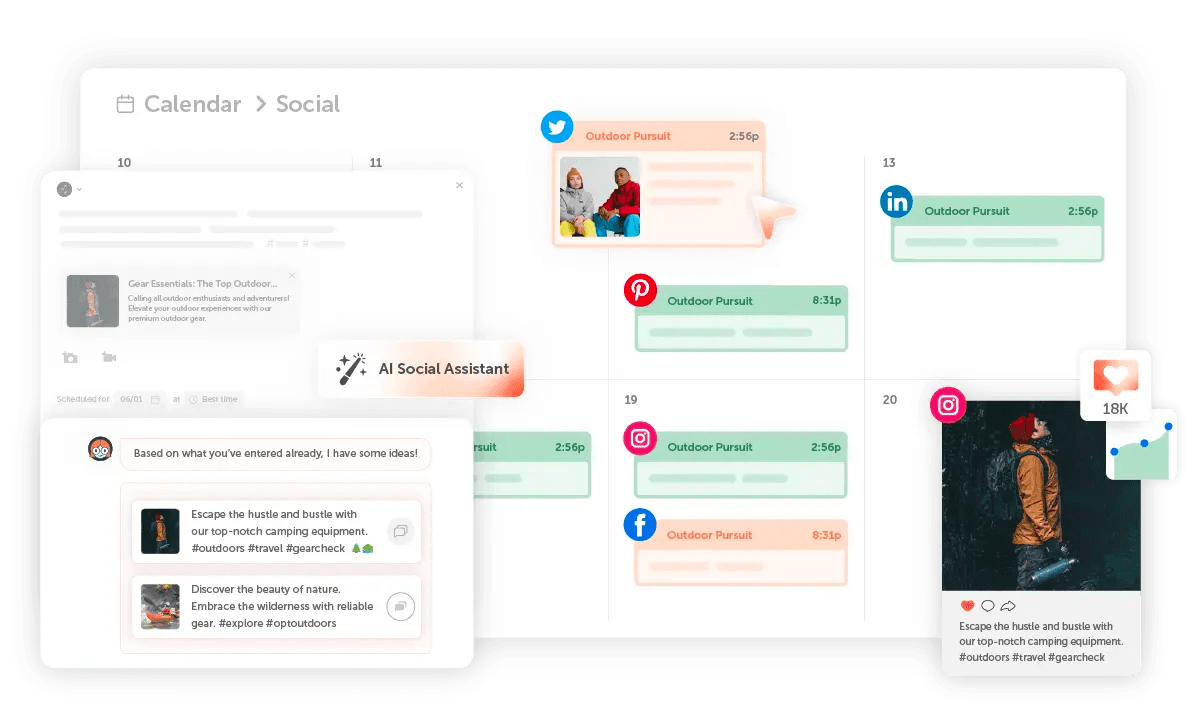 Some key benefits of this tool include:
Allowing you to view your schedule or calendar at a glance
AI social assistant to help you create new or optimize existing content to fill up your content calendar
Social media scheduler that posts content at the best time
Reusable templates for social sharing
And so much more.
12 Social Media Campaign Content Ideas
Ready to get started with your social media campaign? Here are some campaign ideas from real-life brands to learn from.
1. Connect With Influencers & Creators
Working with influencers allows you to expand your brand awareness and reach an engaged audience.
Here's how DIFF, a charitable eyewear brand, put this idea to work. The brand collaborated with Kristy Sarah, a lifestyle influencer on Instagram and TikTok, to promote their new collection.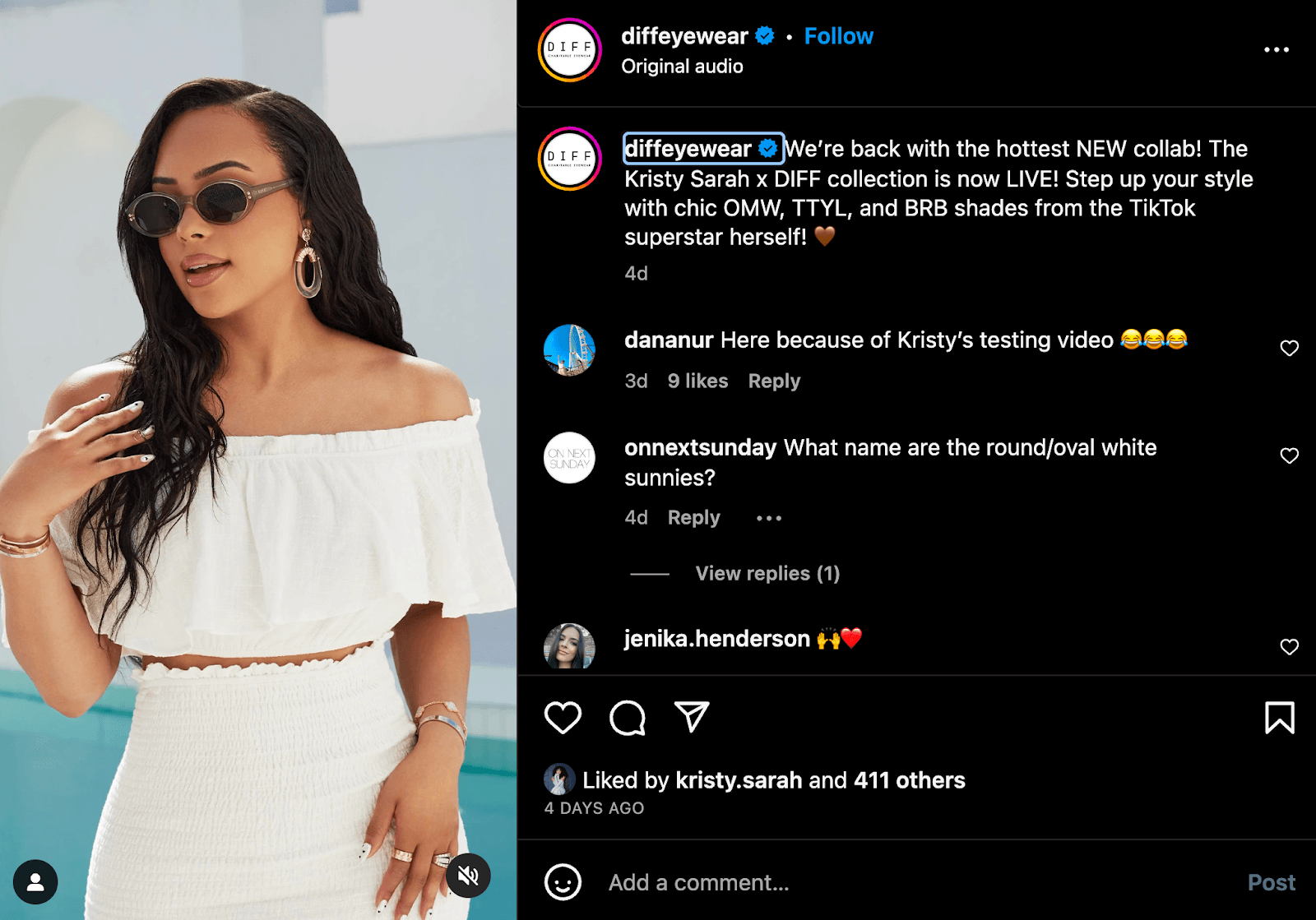 From the top comment on this Instagram post, you can already tell that more people are becoming aware of the DIFF brand, thanks to Kristy.
For your partnership with an influencer to work, their audience must be similar to those you expect to buy your product and services.
2. Share User-Generated Content
Your customers can be a never-ending source of campaign content. This happens when you collect user-generated content (UGC).
UGC is excellent because it's produced organically by the people using your product. As such, it comes off as more trustworthy.
To make the best use of UGC, you need to find a way to collect the content posted by your users easily. You can ask users to tag your social media profile when they post or use a branded hashtag.
One of the most common UGC campaigns is the #shotoniphone campaign by Apple.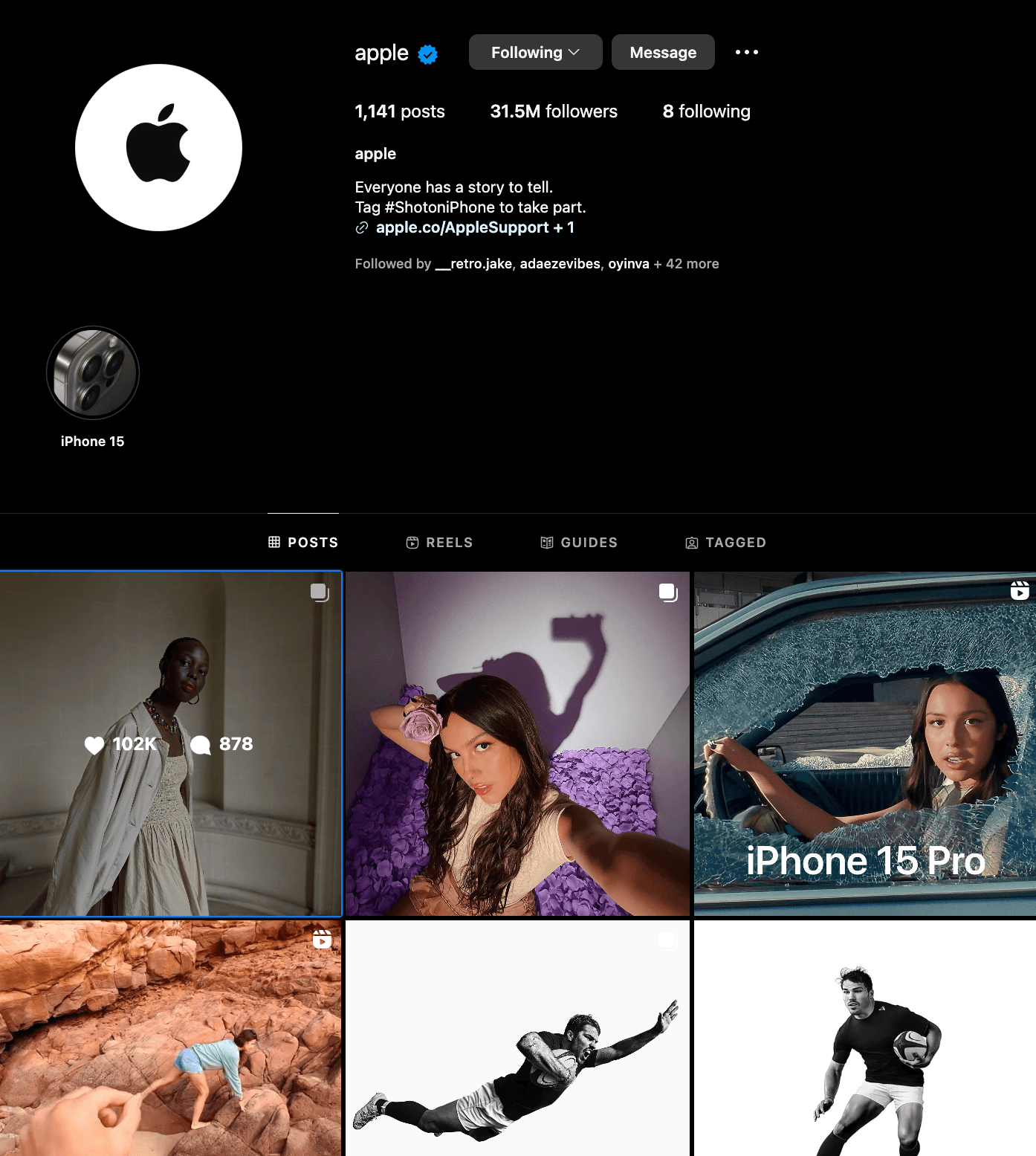 Apple's entire Instagram feed is filled with photos from iPhone users — all user-generated content.
3. Give Exclusive Behind-The-Scenes Content
Everyone is picture-perfect online. However, you can take your audience behind the curtain to show them how that "picture-perfect" image came to be.
Showing exclusive behind-the-scenes content allows your audience to feel a deeper and more authentic connection to your brand.
Here's an example from Lancome, where they showed behind-the-scenes a product launch involving Zendaya.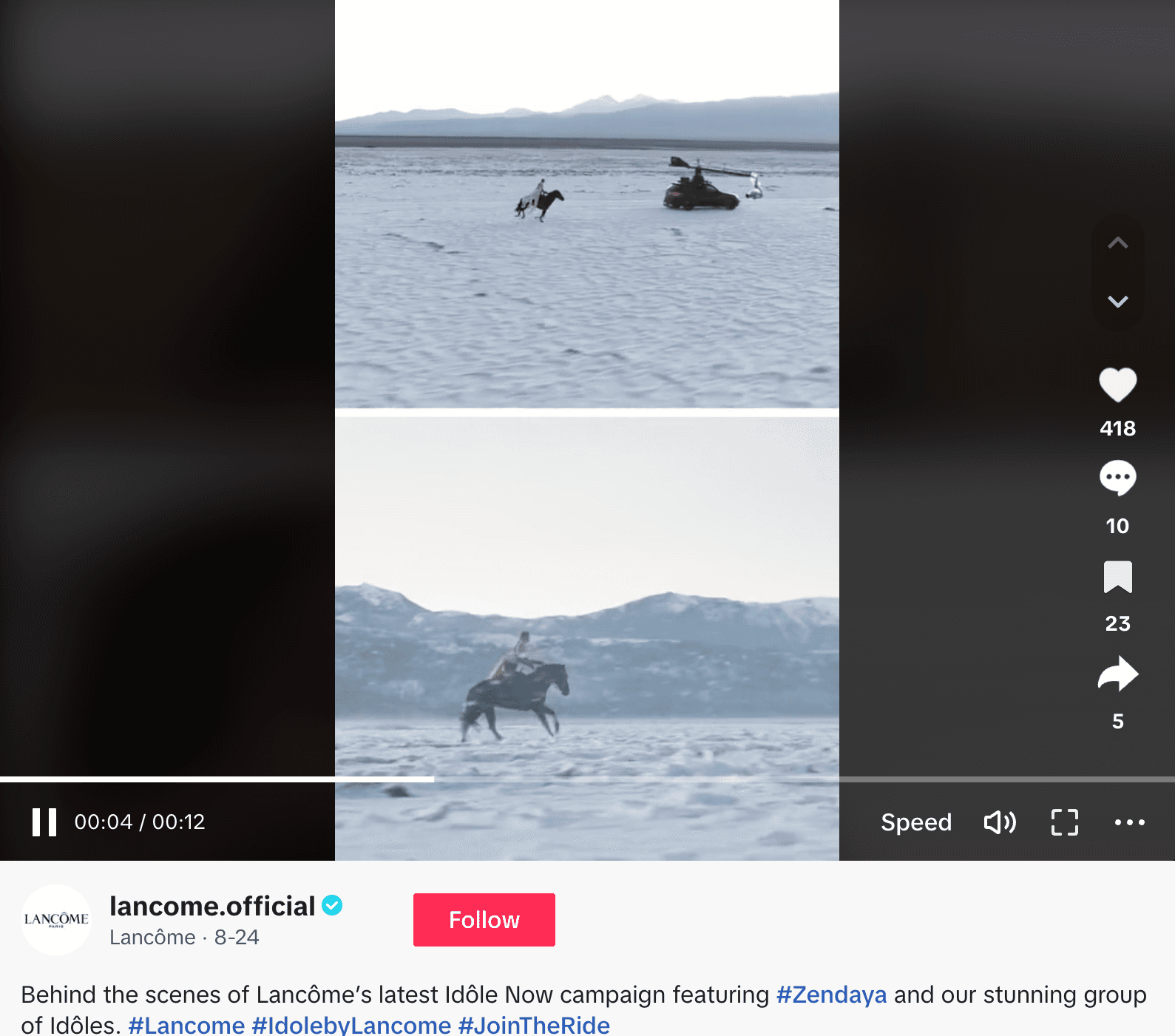 4. Run A Contest Or Giveaway
Everyone loves to receive free things. And you can use that to your advantage by running a contest or giveaway.
Set the criteria for entering your contest or giveaway and invite your followers to join. The criteria is typically a simple task like tagging a friend, resharing your posts, or making a comment.
You should also clearly state the rewards and prizes of the giveaway.
Here's an example from Willyandbear, a simple car cup holder.
Willyandbear even went as far as collaborating with other brands for this giveaway.
5. Share Powerful Images
Sharing powerful photos for your campaign involves using imagery that encourages or inspires your target audience to achieve their goals — with your product's help.
New Balance used this kind of powerful image in this post after Coco Gauff won her first US Open.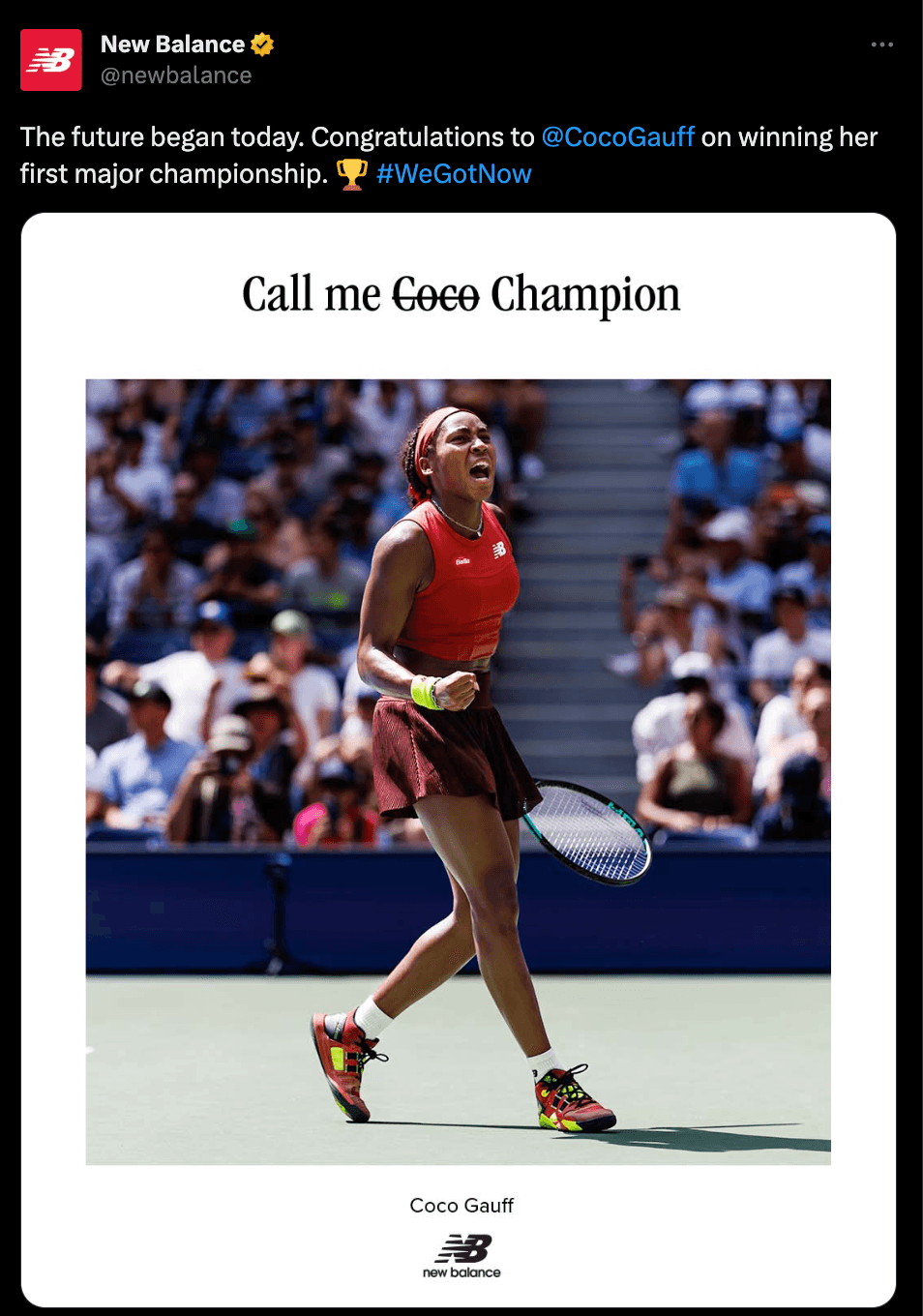 The image and the caption inspire people to become champions in their respective fields, too.
6. Incorporate Videos
89% of people from Wyzowl's video survey say watching a video has convinced them to buy a product or service. And 91% of them want to see brands produce more videos.
You'd clearly be limiting yourself if you don't include videos as part of your social media marketing content ideas.
Creating videos doesn't always mean you have to do a TikTok dance or lip sync the latest trending sound — even though these work well.
You can also use videos to share tutorials about how best to use your products, engage your audience with a story, or share a testimonial.
At CoSchedule, we share videos on our YouTube channel to help users learn the best ways to use our tool.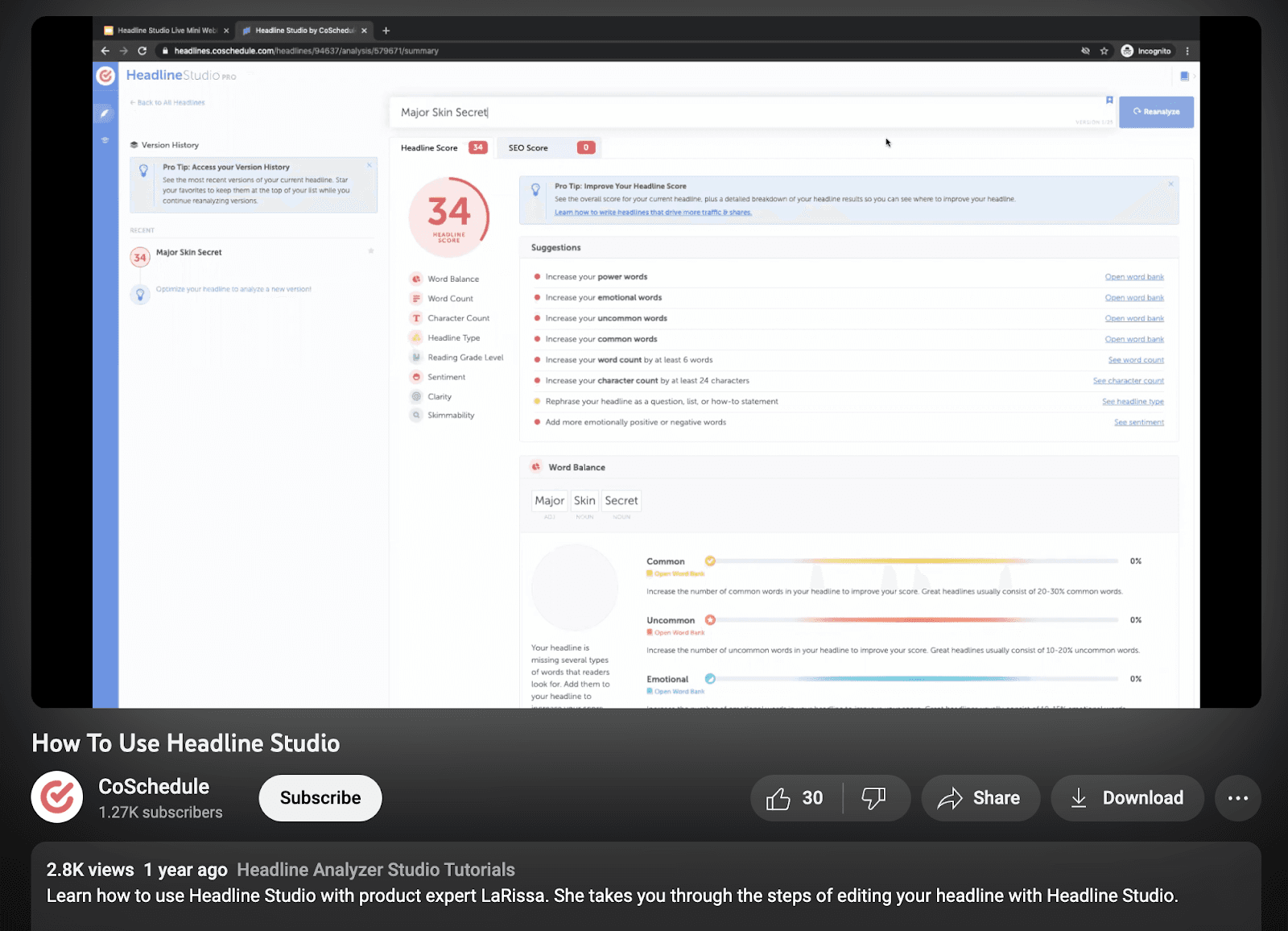 7. Create A Meme
Memes are a fun way to engage your audience on social media.
Using memes shows off your brand's personality and helps you build an authentic connection with your audience.
Here's an example from Netflix's Instagram account. They share relatable memes while promoting their movies and shows.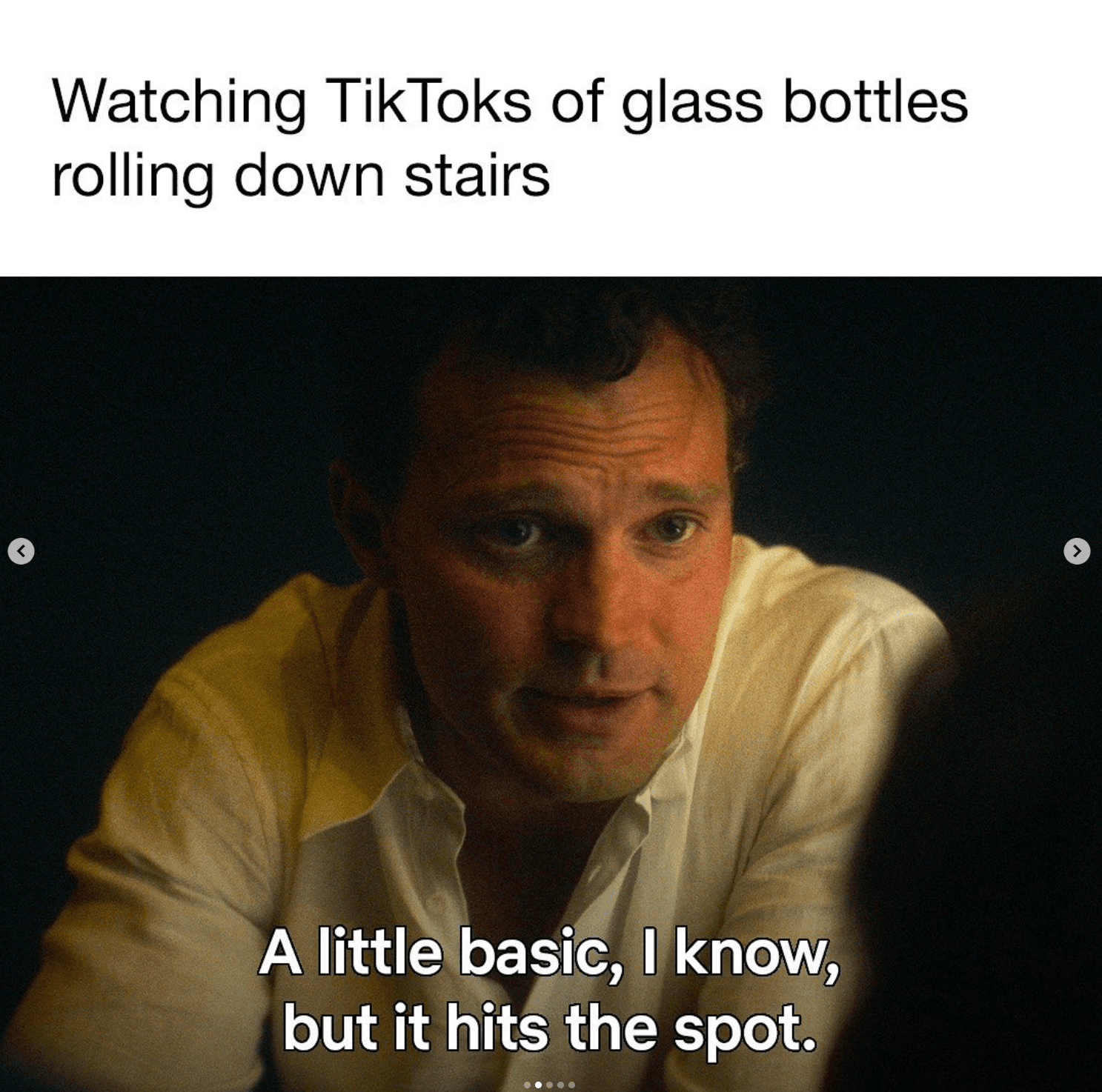 While memes are great, you should be careful not to force jokes or share insensitive jokes.
8. Use Hashtags
Hashtags are universally used on social media to find content surrounding a specific topic.
While many hashtags are generic, you could create branded hashtags that allow users to quickly find content around your brand or specific campaign, thus increasing your brand awareness.
For instance, the #mybreak hashtag is synonymous with Kit Kat, as they use it as an extension of their "Have a break, Have a Kit Kat" slogan.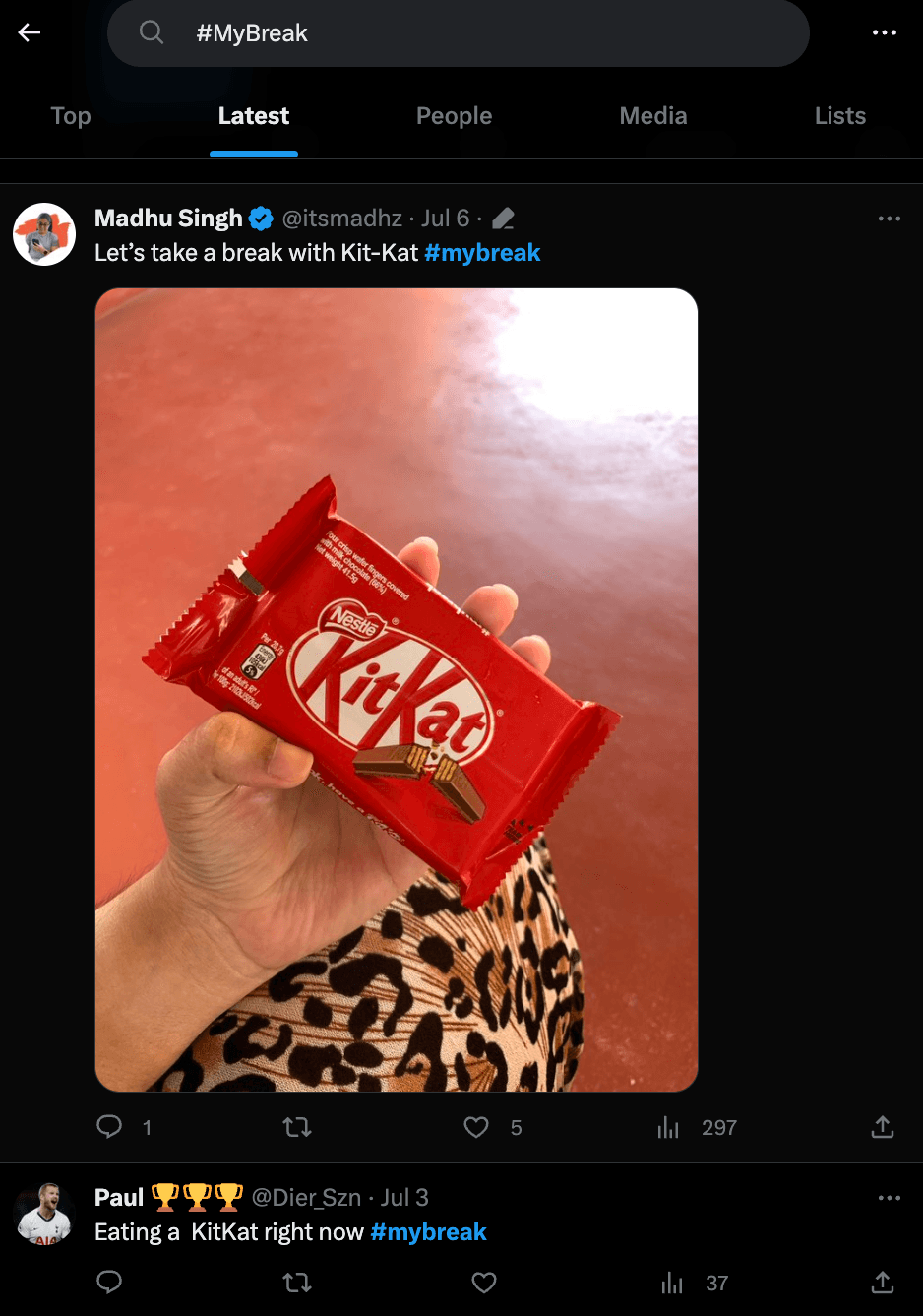 9. Host a Q&A Session
These sessions allow you to interact with your audience in real time. You can answer people's questions in these sessions and educate your audience on your brand.
In this example, SEO consultant Aleyda Solis uses a Q&A session to teach her audience about setting SEO goals.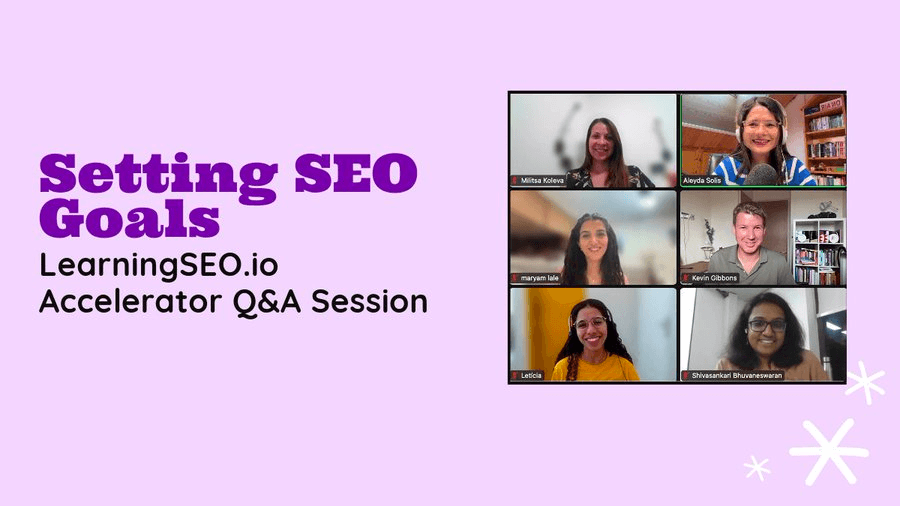 Q&A sessions often require an engaged audience, so interacting with your followers over time is essential to build interest.
10. Share Thought Leadership Content
Taking a thought leadership approach to content positions your brand as an expert or go-to company in your field.
You can share thought leadership content based on your experience, original research findings, etc.
When you're seen as a leader, you'll bring more leads to your business.
You can borrow a leaf from Deloitte, who typically share thought leadership content on their LinkedIn page.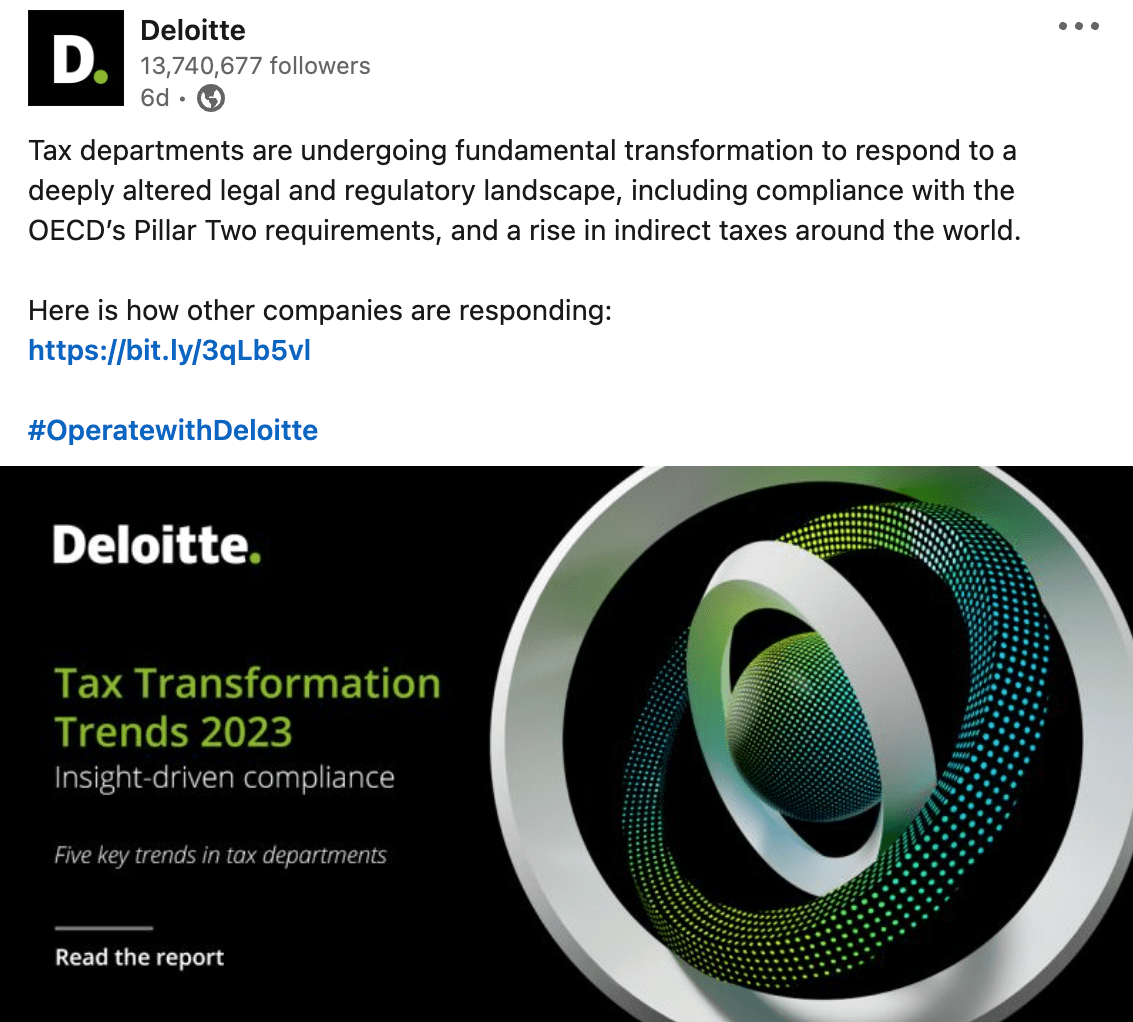 11. Collaborate With Successful Brands
Sometimes, you can collaborate with other brands to bring a campaign to life.
Collaboration with other brands is similar to partnership with influencers in the sense that your audience and values should overlap. That way, the partnership is beneficial to both parties.
For example, in 2021, Crocs and Hidden Valley Ranch collaborated to create limited-edition clogs and Jibbitz charms.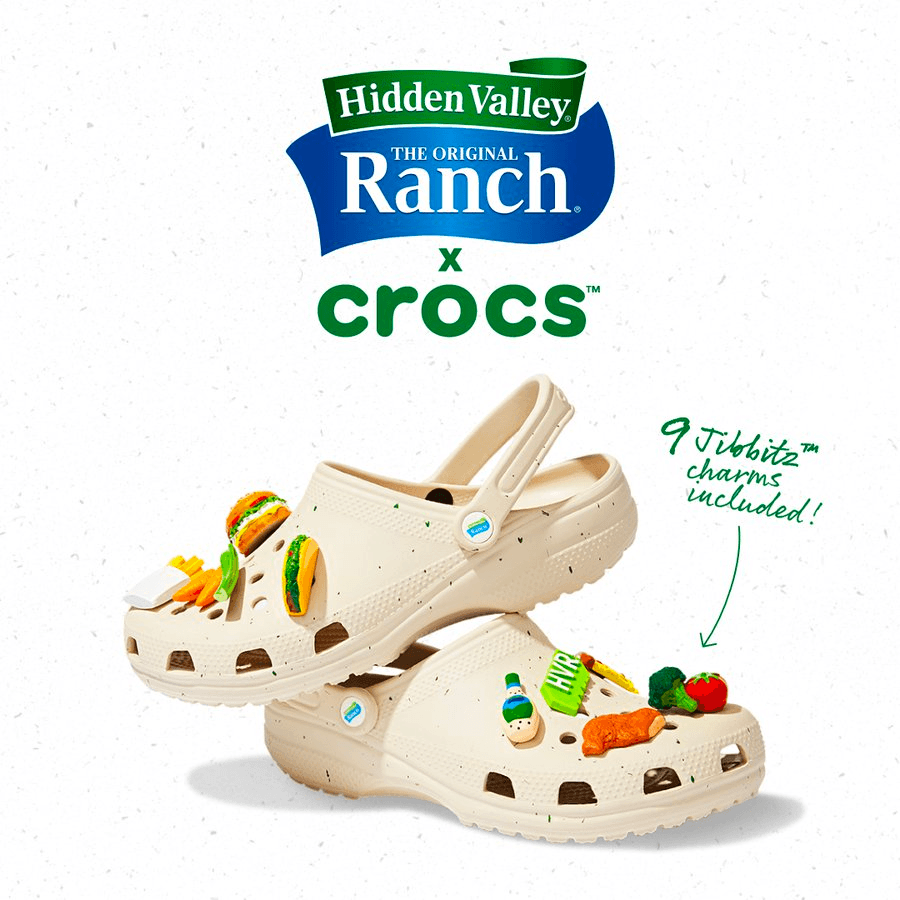 12. Do A Livestream
Livestreams offer an effective way to engage with your audience in real time. And there's so much you can do on a livestream.
You could host a Q&A session, show a product demo, broadcast to event attendees who couldn't be there in person, show behind-the-scenes processes, etc.
These live streams personify your brand and allow you to reach different social media campaign goals that you might have set.
Charlotte Tilbury utilized Facebook Live to share makeup and beauty tips with followers and lovers of her products.
Final Thoughts
Well-crafted social media campaigns come with high rewards for companies. From this guide, you've learned what you can do to make your campaigns work.
However, it's vital to note that social media (and marketing in general) is evolving. As such, you must stay current and look for new ideas and ways to reach your audience.