Let's face it: It's hard to plan, write, design, publish, and share content that stands out every single time.
It's really hard.
So when you connect with your audience—and stand out from more than 1.4 million posts published on an average day—how do you learn from that success to create better content?
The educated differ from the uneducated as much as the living differ from the dead. —AristotleClick To Tweet
If I had to translate Aristotle for the sake of this post, this is what the guy means:
Unless you're a zombie, you should analyze your best content to learn from its success." @njelleringClick To Tweet
We all have more to learn.
One of the best ways to create better content—and subsequently reach your marketing goals—is to review what's been successful and plan new content based on what you learned.
Want to use Click to Tweet on your blog?
Define What "The Best Content" Actually Means For You
There are a ton of metrics that can help you determine what your best content really is. You should use these to measure your entire content marketing program holistically.
But breaking these metrics down to analyze your best content as individual pieces can help you understand what worked—and what didn't.
That way, you can learn from your best content, refine your upcoming content, and reach your marketing goals.
Want to use Click to Tweet on your blog?
Measure your marketing's overall reach.
Sessions

Sessions show how many times people visited your site.

Users

Users are the actual number of people who visited your site.

Pro Tip For Sessions And Users:

 These metrics can help you understand your general reach for your entire marketing program. To increase your reach, try new ways to

promote your content

.
Measure each post's success.
Pageviews

Pageviews are how many pages your users saw on your site.

Unique Pageviews

Unique pageviews take into account how many times a user visits a page during the same session.

Pro Tip For Pageviews And Unique Pageviews: Look at each to see how popular your posts are. Cross-reference this with average time on page to see how long users are engaging with your posts.

Average Time On Page

Average time on page measures how long a user spends on that page.

Pro Tip For Average Time On Page: The longer your audience is on your page, the more likely it is that they're engaging with your content. Combine this data with comments and pageviews, and you have an interesting engagement metric.

Entrances

Entrances measure how many times a user comes to your site through a specific page.

Pro Tip For Entrances: It's always helpful to know where users are entering your site. When you see a page with high entrances, you can optimize it for better engagement and conversions.

Bounce Rate

Bounce rate is the percentage of users who enter on a page, don't interact with it, and leave almost immediately.

Pro Tip For Bounce Rate:

If you have a high bounce rate on a post, it could be that you're targeting a keyword really well, but your users expect different content after they click through. Focus on your audience's needs rather than what you want to say to

reduce your bounce rate

.

Social Media Shares

Social media shares are the number of times people share (like, tweet, post, pin, etc.) your content with their networks.

Pro Tip For Social Media Shares: When your posts have a lot of social media shares and high pageviews (either unique or not), you should optimize those pages for engagement and conversion.

Subscriber Conversions

Subscriber conversions are the number of users who visit your site and provide their contact information to receive content from your company. This is usually as simple as an email address.

Purchase Conversions

Purchase conversions measure the number of users who sign up to try or buy your product or service.

Pro Tip For Subscriber And Purchase Conversions: Turning a prospect into a content subscriber then a customer is what marketing is all about, right? Combine this data with number of sessions—or even unique pageviews before conversion—by user to understand how your content helped customers make their purchase decisions.
So what measurements should make up your marketing goals?
The list of measurements goes on and on: comments, exits, hits, Alexa rank, Klout score, impressions, PageRank, page authority, domain authority, external followed links, linking root domains, total links, referrers, customer retention, and all those other ones I missed that you know.
So what actually matters?
They're all useful.
Didn't expect that answer? Here's why: It's difficult for any one measurement to stand alone as the go-to metric that defines your entire marketing efforts.
It's true that some metrics are more important than others. But they all exist because each can tell you a unique story about your content's performance.
Want to use Click to Tweet on your blog?
Find The Data From Your Best Content
So where can you find the data?
Google Analytics
Google Analytics is probably the best free tool to perform a content audit and get almost all of the information you need:
Sessions
Users
Pageviews
Unique pageviews
Average time on page
Entrances
Bounce rate
Conversions
Social media analytics
CoSchedule has a visual dashboard for you to view your most-shared posts. You can check out all your shares for a specific post for Facebook, Twitter, LinkedIn, Pinterest, and Google+ at a glance.
There are tools that monitor your social networks for other details. Kevan Lee from Buffer wrote a solid post highlighting many of those social media analytics tools that you may want to check out.
Analyze Your Best Content To Learn These 8 Lessons
I want to reiterate: How you define your success should define your best posts.
Looking to increase your traffic? Measure which pages get the most pageviews. What made those pages successful?

Looking to increase engagement with your content? Look at pageviews, unique pageviews, and average time on page. Then you can analyze how content improvements impact your bounce rate or comments.

Looking to increase conversions? Look at pageviews before conversion. Do you need to create more content to help your users make the decision to convert?
Now you can learn from your best content to refine your planned content and reach those marketing goals.
Lesson 1: What topics were successful?
If you've defined your content core, you should be creating great content that connects what you want to say with what your audience wants to hear. That said, there are always tons of topics in your content core.
Therefore, if it was a topic that made your post successful, create more content about that topic.
Also—taking an intriguing angle on a topic can give it a distinct flair—especially for relatively boring topics. Was it possibly the angle that interested your audience?
Find unique angles—or ways—to cover the same topic with a unique perspective every time:
Want to use Click to Tweet on your blog?
Lesson 2: Where did you publish the content?
You might have different websites and blogs for various purposes. You can use those metrics to pinpoint which hubs get the most attention.
Additionally, if you guest post, you can use metrics like social shares and referrals to understand if those were successful. You could even ask that blog if they'll provide other metrics you need.
Find out which platforms perform the best.
Try publishing where your audience already is (guest posts to help grow your audience).
Lesson 3: What channels did you use to share the content?
You probably share your content on social media and send it via email to your subscribers. Figure out which channels perform better than others.
Find out which social networks get the most shares for your content.
Figure out which social networks are your top referrers.
Validate that the shares result in engaged reading (average time on page).
Share your best content on the top-performing social media again.
Test which times work best to send your content via email.
Test new ways to repurpose or distribute your content.
Lesson 4: What time did you publish and send the post?
Typically, blog posts perform the best when they're published from 9–11 a.m. ET on Mondays.
Sometimes posts are successful right off the bat. Other times, it's somewhat evergreen in how the momentum builds.
Publishing a post and sharing it initially can teach you a lot about the best times to publish and distribute it. But a long-tail strategy to share and promote that post can help you get more attention from your audience than a one-and-done plan.
Try publishing at different times.
Distribute your content at different times via social media and email.
Don't just share your content once and call it good. Try sharing it a few times throughout the month after publishing.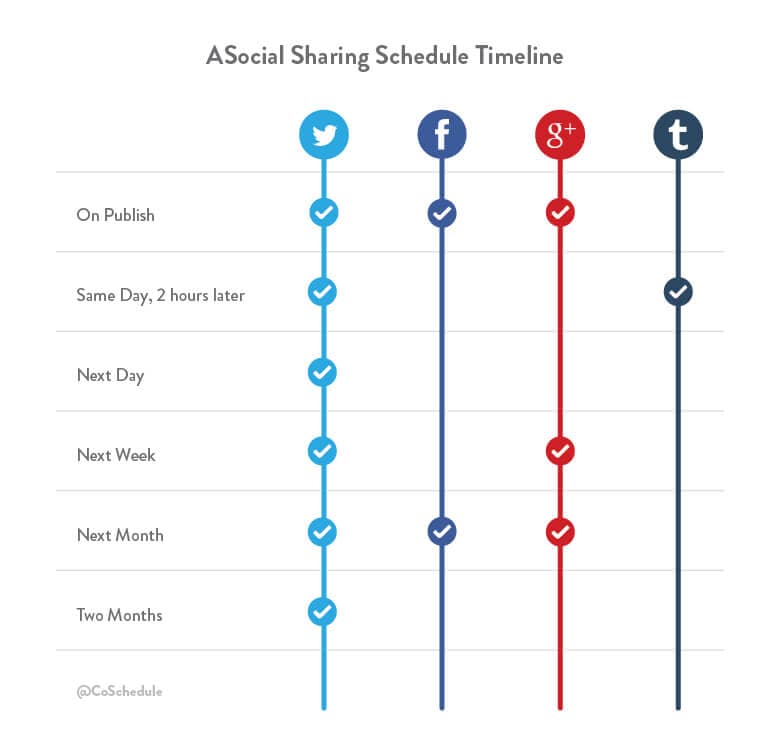 Lesson 5: Was the post highly visual or just plain text?
Imagine reading a thousand words or just looking at a picture or graphic. Yeah, visual posts get 94% more pageviews than those without, according to Wishpond.
I would guess your best posts had visuals of some kind. If not, the stat from Wishpond gives you a reason to at least try a visual in your next post.
Here are some types of visuals you could try:
Comics
Memes
Infographics
Photos
Videos
Visual note taking
Tools
Animated .gifs
E-magazines
Even if you're not a graphic designer, there are tools available to help you create professional-looking visuals for your posts.
And, not every visual needs to be an image or graphic. Click To Tweet boxes break up long text, too.
Want to use Click to Tweet on your blog?
Lesson 6: Did you include other content formats?
If images and graphics can increase your page visits by 94%, imagine what some other content formats could do for your content.
I've seen other content formats help us reach some of our marketing goals at CoSchedule. Try including some of these in your next blog post and see if they'll work for you:
Whitepapers
E-books
Infographics
Videos
Worksheets
Lists
Audio clips
You can offer this content to your audience as inline downloads like this:
Download The Free Content Marketing Metrics Pros And Cons List!
Get Your Download Now
Plus, join our email list to stay up-to-date.
Success! Your download should start shortly.
Tired of the marketing mess?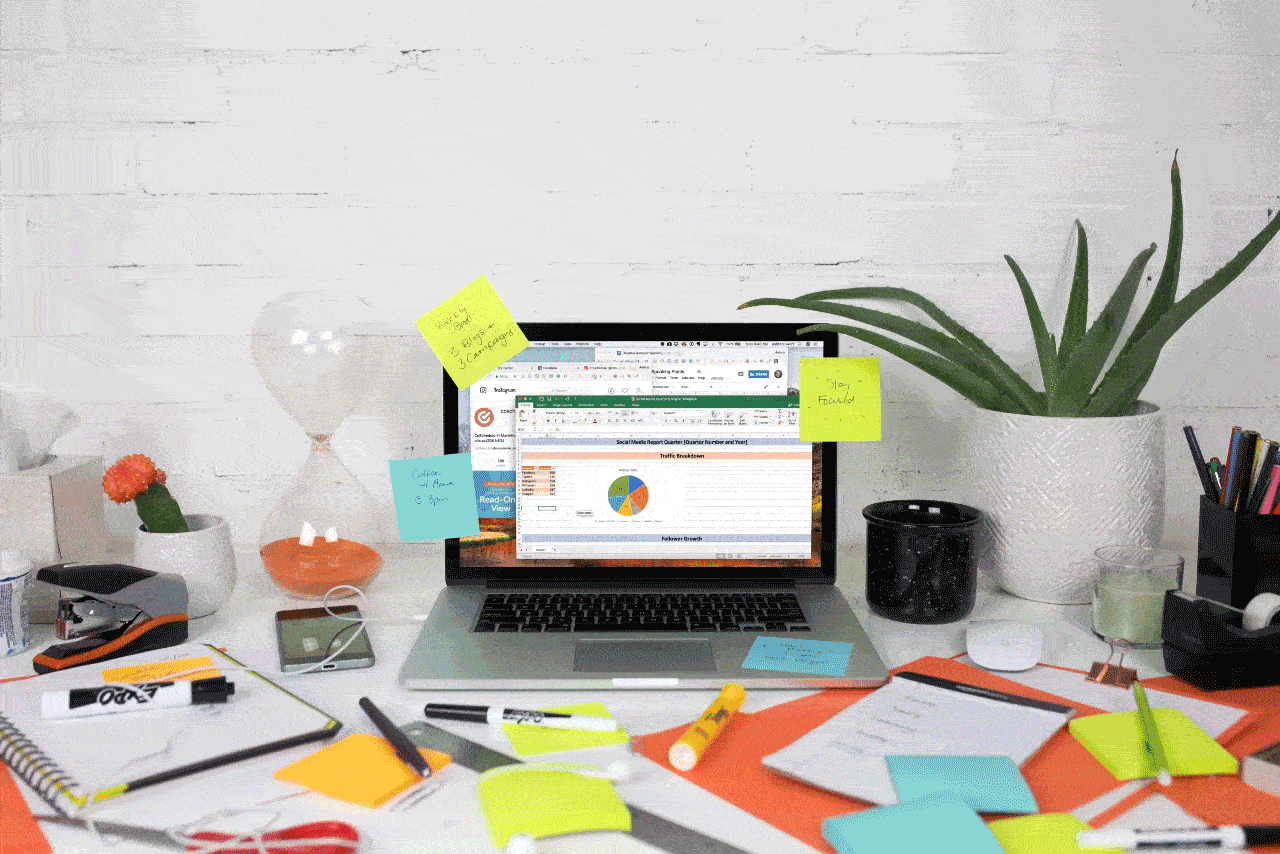 Awesome news! You're invited to a 1-on-1 marketing demo of CoSchedule! In 30 mins or less, you can see how to:
End the frustration of missed deadlines.
Get total visibility into ALL of your marketing in one place.
Save 20 hrs this week alone (and every week after).
If you've ever kicked the tires on CoSchedule, now's the time to see what it's really like.
Success! Your download should start shortly.
Clean up the chaos with your CoSchedule editorial calendar!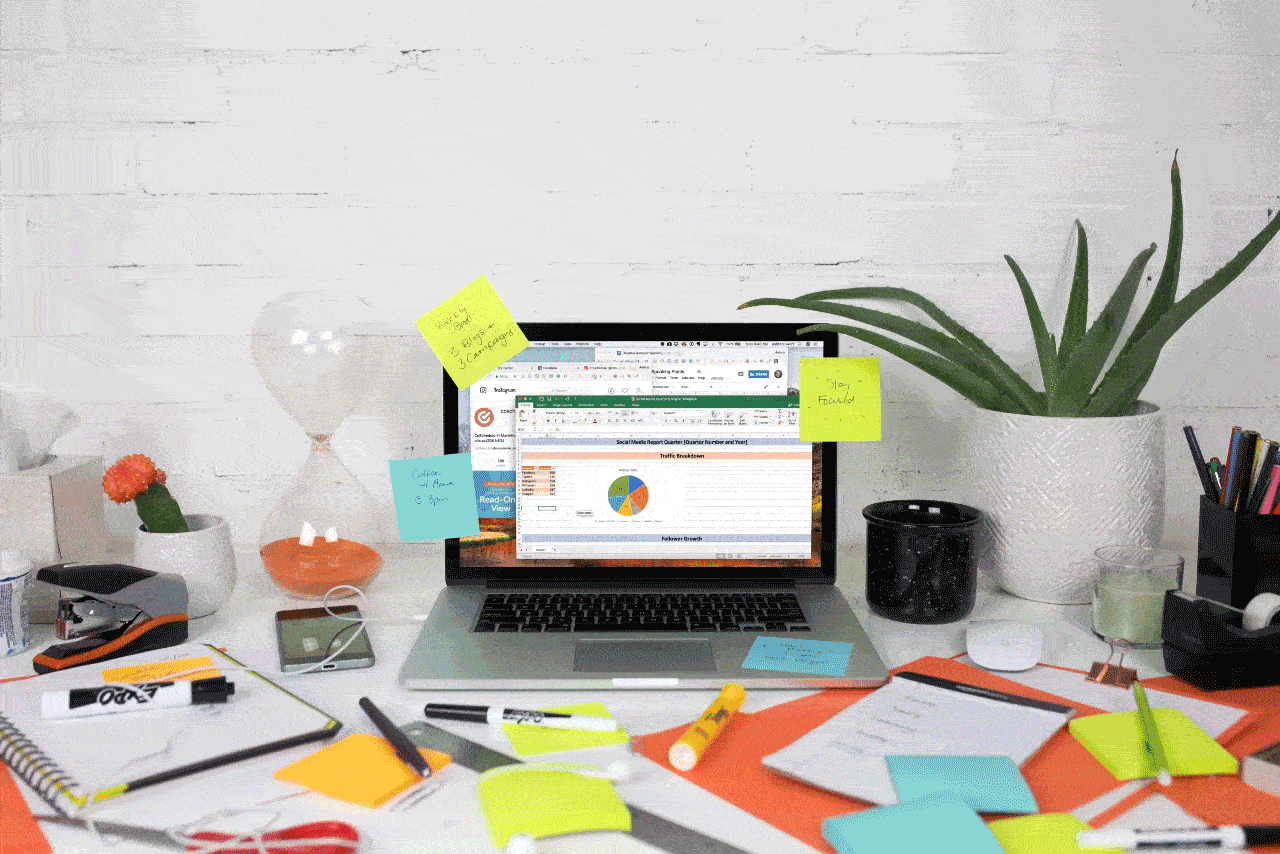 With CoSchedule, you'll:
Save time with blogging, social, and email (think HOURS every week)
Schedule your social posts in batches (and increase your posting frequency) super easily
Get your sh*t together (and hold yourself accountable to publishing like the boss you are!)
Now's the perfect time to start your 14-day free trial to see for yourself!
This way, you give your audience something sweet while also getting their permission to provide them even more content.
Lesson 7: Who wrote the post?
Some bloggers have a following already—did that help your best posts become successful?
Find your rockstars and keep them rolling.
Also, if you allow guest blogging on your blog, they usually bring their audience with them. It's a way for you to introduce yourself to a new audience with similar interests (and it helps your audience new industry influencers, too).
Find out which authors get the best results, then figure out why that is (topics, the way they write, angles, etc.).
Give guest bloggers with large audiences the opportunity to blog on your site.
Lesson 8: What didn't work—or what would have made your best content even better?
Sometimes, even with your best content, things just don't work out. This lesson is just as valuable as knowing what was successful.
If a certain social network isn't working, stop trying to make it work. Or try adding visuals (tweets with visuals get 150% more retweets) to see if that will make a difference.
Give more visuals a try and see if you can get 94% more page visits.
Test which times work best to get click-throughs from your social media and emails. Also, look into seasonality for content—the new year, holidays, big events (like sports), etc.
How Will You Reach Your Marketing Goals?
Chances are, a number of things come together to make your posts successful. Explore what might seem like minutia to learn from your success, build better content, and meet your marketing goals.
The first step is simply auditing your content to find your best stuff.