How Your Marketing Calendar Helps You Be Flexible When Project Dates Change
Headline Analyzer
The blog post headline analyzer will score your overall headline quality and rate its ability to result in social shares, increased traffic, and SEO value.
Test every headline before you publish. Try the Headline Analyzer »

Planning projects on your marketing calendar is an important part of being proactive and getting organized, but that's just one piece of the marketing puzzle.
CoSchedule brings additional things like project checklists and social media scheduling under one roof so you can save time and see everything that's going on.
This lesson focuses on the benefits of attaching project checklists and social messages to a project in CoSchedule.
Table of Contents

Connect Social Messages and Tasks to Projects
Everything that has a date should be on your CoSchedule Marketing Calendar – including tasks, social messages, events, and even notes.
Make your life easier by connecting tasks and social messages directly to your marketing projects.
Tasks are added before the project's due date so that all the work is done prior to the project publishing. Social messages come after the project publishes, so you are promoting something that is live.
You'll notice tasks and social messages live on your Calendar next to your Project Cards.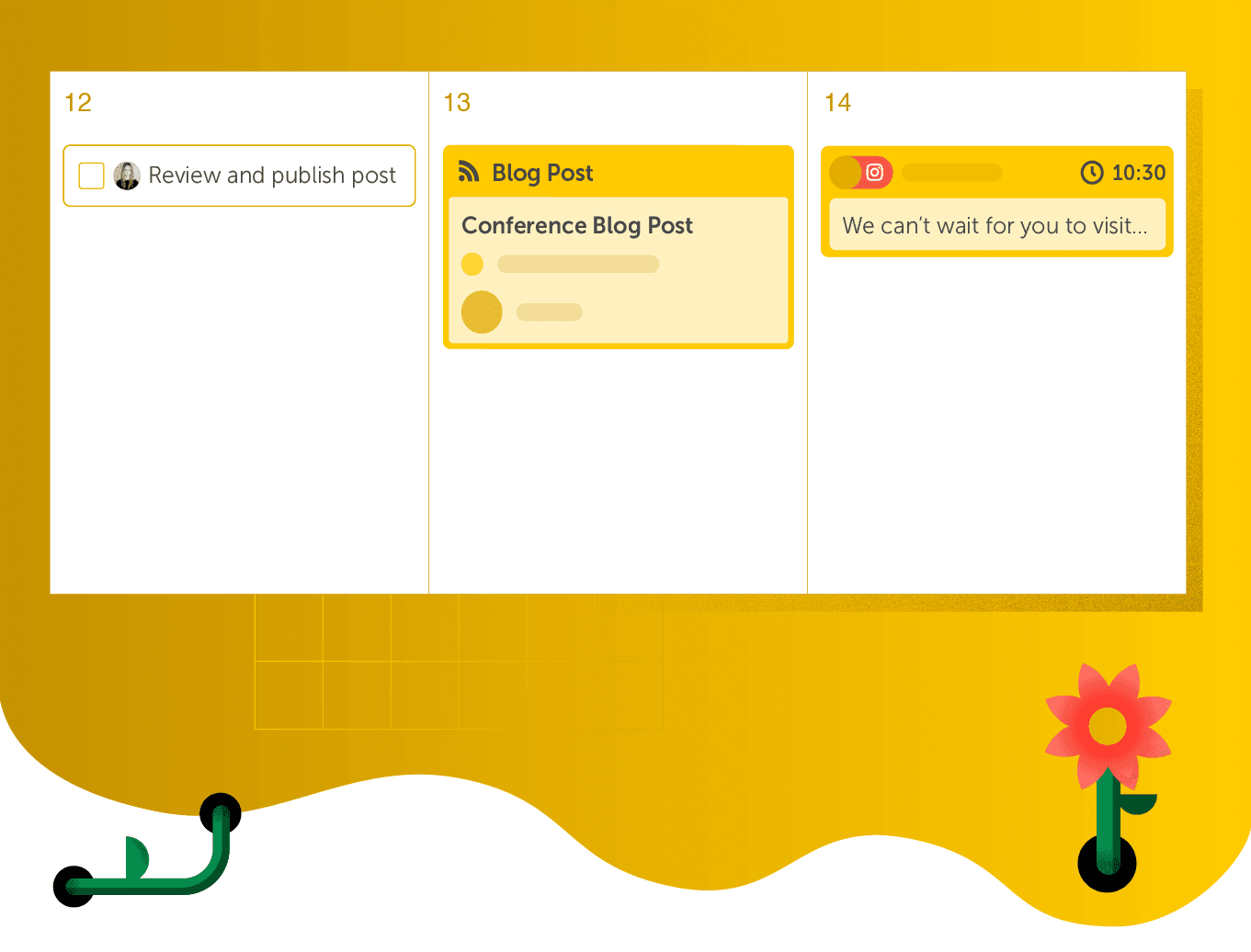 Reschedule Everything With Drag & Drop
It can feel intimidating to have projects, tasks, and social media messages on your calendar – especially if project due dates change or priorities shift.
One of the best time-saving features of connecting tasks and social messages to a marketing project is the ability to drag and drop to reschedule everything.
If a project's due date changes, simply drag and drop the project to a new date on the calendar. All the connected tasks and social messages will automatically reschedule along with it.
Get started by adding some tasks and social messages to your CoSchedule Marketing Calendar.

March 20, 2020