Have you ever missed out on a sales or promotional opportunity because you found out about the dates too late? Or have you ever had to scramble at the last minute to put a promotion together? Been there, done that right? Stop missing out on revenue opportunities and avoid the last-minute rush by creating a marketing promotional calendar.
In this blog post, you'll learn:
1. How to build a yearly promotional calendar that will help you visualize and plan your sales. Having a clearly thought out promotional calendar is not only going to help you plan out your year, you're guaranteed to avoid that last minute scramble of getting a campaign ready.
2. Ways to use your calendar to get your sales and marketing team on to the same page. These two teams work so closely together it would make sense to be sharing information across the two of them.
However, most teams are separated and losing out on their potential to increase revenue for their company. Sharing data and promotions plan will help you out. Content Marketing Institute wrote a whole article on why your marketing and sales team should be working together to increase business opportunities.
3. Tips and ideas for planning out your next year of promotions. Maybe your company did not run a lot of promotions last year and you're struggling to come up with ideas. This blog post will walk you through how to gather ideas from major holidays to national observances.
Want to use Click to Tweet on your blog?
Before You Start, Grab Your Marketing Promotional Calendar Excel Template
Download our marketing promotional calendar excel template. We'll walk you through how to create and fill out your entire calendar so at the end of this blog post, you have all your promotions planned out for the year.
Get Your Download Now
Plus, join our email list to stay up-to-date.
Success! Your download should start shortly.
Tired of the marketing mess?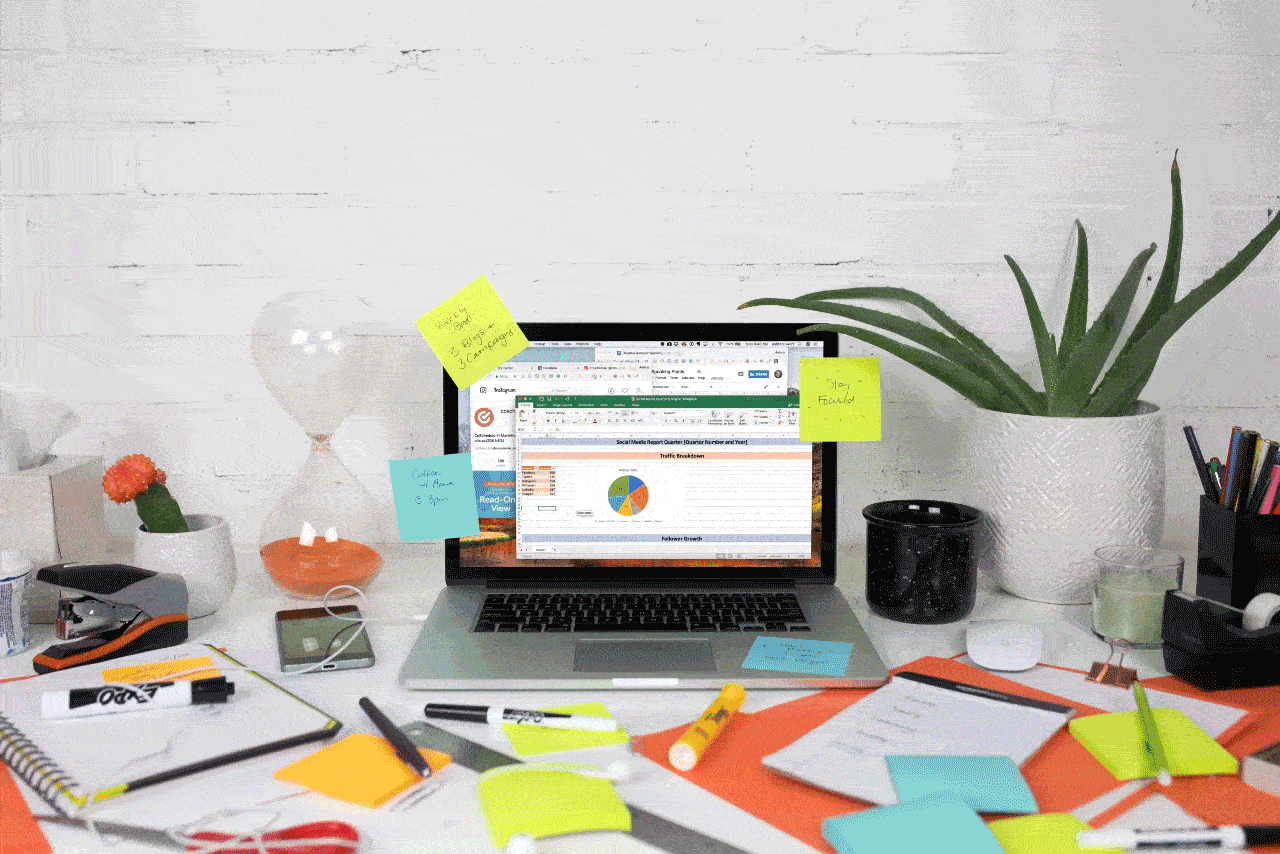 Awesome news! You're invited to a 1-on-1 marketing demo of CoSchedule! In 30 mins or less, you can see how to:
End the frustration of missed deadlines.
Get total visibility into ALL of your marketing in one place.
Save 20 hrs this week alone (and every week after).
If you've ever kicked the tires on CoSchedule, now's the time to see what it's really like.
Success! Your download should start shortly.
Clean up the chaos with your CoSchedule editorial calendar!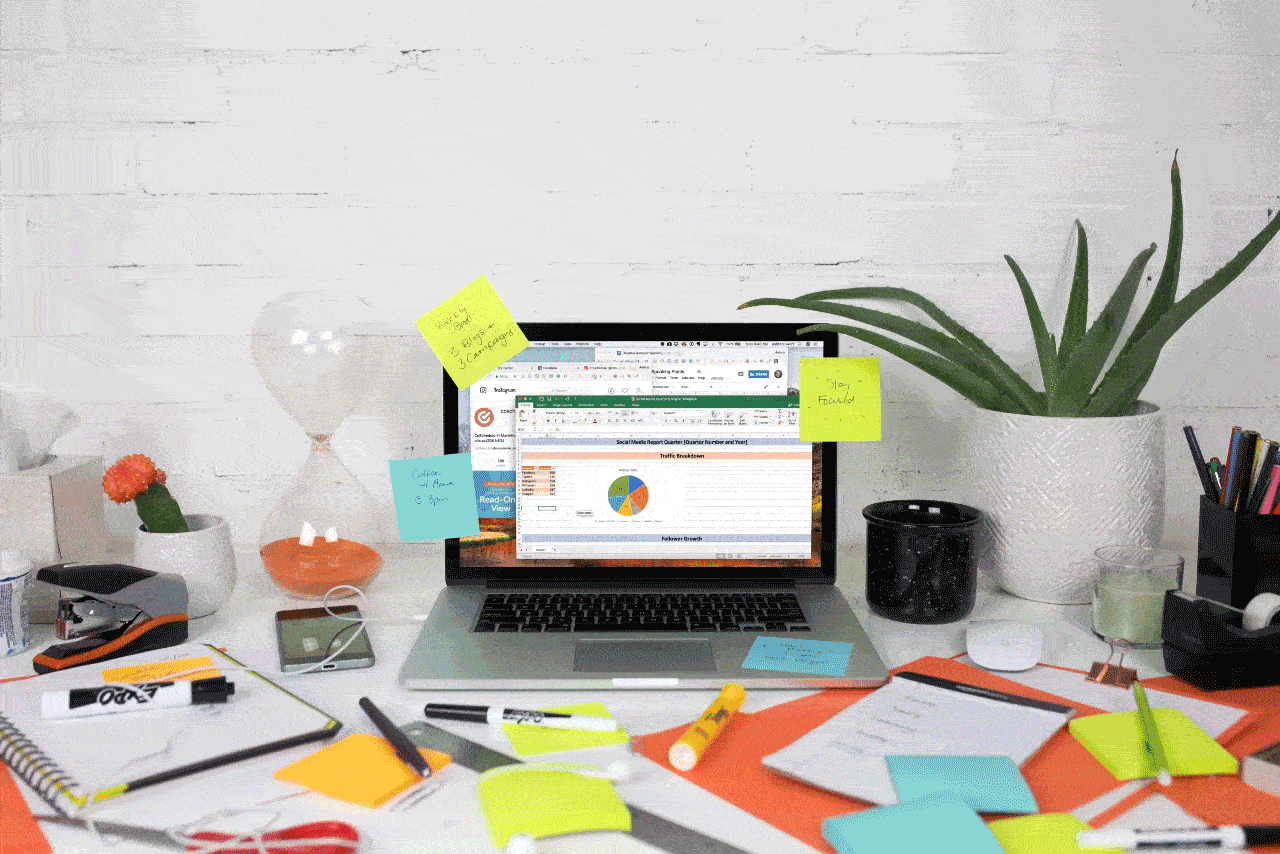 With CoSchedule, you'll:
Save time with blogging, social, and email (think HOURS every week)
Schedule your social posts in batches (and increase your posting frequency) super easily
Get your sh*t together (and hold yourself accountable to publishing like the boss you are!)
Now's the perfect time to start your 14-day free trial to see for yourself!
How To Brainstorm Your Marketing Promotional Ideas
So now that you've downloaded our marketing promotional calendar template, you can start to brainstorm ideas for your sales.
Look Back At Last Year
To start planning your promotional calendar, you'll start by looking back at your past year. Ask yourself:
What sales did you run?
What kind of promotions did you run?
We're they run around certain holidays or seasons?
What went well?
What didn't do well and why?
And then finally, you need to determine which of those promotions you want to transfer over to next year's calendar. But how can you keep track of them all? When you downloaded that packet, you received a brainstorming template.
In that document, you can keep track of all the sales and promotion ideas you have so you can easily fill in your template a little bit later in this post.
Some examples that you might see as you shop around that re-occur yearly:
Plan Your Promotions Around Major Holidays
This part of your brainstorming session is pretty obvious. Many of the traditional sales that we see revolve around big holidays like Black Friday, Christmas, Easter, and so forth. It's easier to maximize your sales during these times because everyone is out shopping.
You don't have to run all of your sales around these traditionally big shopping holidays but they are important to have on your list as some of the planning stages for these promotions can be quite long.
Some major holidays in the U.S. that you may run your promotions around:
Black Friday (Day after Thanksgiving)
Memorial Day
Christmas
Easter
Labor Day
It is important to note, however, that some U.S. holidays will apply to more businesses than others. For example, having a Labor Day sale makes a lot of sense for brick and mortar businesses like JCPenny's, Lowe's and more. Their customer base will purchase products like grills, lawn care equipment and more during that time period. It makes sense to have those items discounted.
So, when it comes to determining what holidays you should run you sales around, ask yourself the following.
Is this going to help us increase revenue in the long run?
Are we going to sell more product by discounting it during this time?
Will this incentivize our customers in any way?
Did we run a sale around this holiday last year?
If we did run a sale, was it successful?
Then, complete the next portion in your template.
Plan Your Promotions Around The Seasons
Seasonal promotions are another popular sales or promotion opportunity for businesses to utilize. These transition stages can be a great opportunity to help boost slower business periods or maximize exposure to new content and products etc for the season.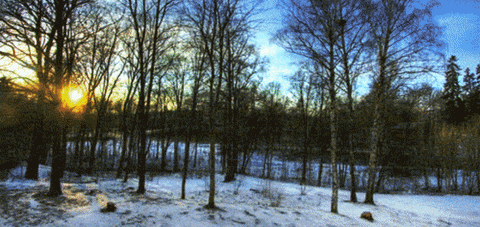 Who really benefits from seasonal sales though? Businesses that offer services that can only be utilized during certain times of the year have prime opportunities to maximize their profit window by offering sales on services before their busy season.
For example, say you ran a lawn care business. By offering a discount to people who book their services early, you're able to fill up more spaces in your schedule and maximize your seasonal time.
Before you jump on the seasonal promo train however, step back and consider how long it's going to take your team to put these seasonal sales together. Forbes wrote an article on how to maximize your business with seasonal promotions. Although the article is targeted at e-commerce businesses, many of the planning topics will relate to businesses who operate outside the e-commerce sphere.
So what should you ask yourself about these promotions before you begin.
When do people use our products?
When do we usually sell the most of a product?
Will discounting our product during the offseason make us more profitable when it's back in season?
Did we run this promotion last year at this time?
Was it truly profitable for us?
Here are some examples you might see online:
Cabela's annual spring sale. Cabela's like many other retail stores will run a spring sale to get people excited about the upcoming fishing and outdoor season.
Old Navy summer sale: Old Navy runs an annual summer sale to help begin to clear out their summer clothing stock.
Next, complete the following section in your template.
Plan Your Promotions Around National Observances
There is also a chance to expand your sales based on the one day only national holidays that have become extremely popular over the last few years. Whether it's National Cookie Dough Day or National Take Your Kid to Work Day, there's a holiday for everything.
To find all of the holidays and observances that go on throughout the year, check out National Day Calendar. They'll have everything from the most memorable holidays to the most obscure ones; you'll find everything you need listed there.
These observances or national holidays usually only last one day and will therefore only have one publication date, unless you choose to remind people of the date ahead of time.
There are so many national days or observances. How can you choose the right holidays to observe for your promotions? You have to be selective in your choices. Does this holiday really relate to your business or is it a bit of a stretch to make it fit into your schedule?
Want to use Click to Tweet on your blog?
Another important thing to note when choosing your national day observances: is your business taking advantage of a day it shouldn't be? It's very easy for a business to want to hop on the social media train to try and maximize their exposure. However, jumping
However, jumping on a national day or hashtag without thinking first can cause some major consequences. Just look at the backlash Digiorno's faced just a few years ago for tweeting about #WhyIStayed. Always triple check you're promoting your products on the right day for the right reasons.
Here is a list of questions to ask before you add that observance to your calendar.
Does this fit into our schedule?
Is this relevant to our business?
Are we taking advantage of a day we shouldn't be?
Did we recognize this day last year?
If we did recognize it last year, did we make a profit from it?
Examples of some national holiday or observances that you may have heard of:
National Coffee Day
National Doughnut Day
National Siblings Day
Next, complete the following section in your template:
Determine Your Promotion Dates
Now you have a whole list of ideas and promotional sales sitting in your brainstorming document. It's time to determine your dates. Obviously, certain sales and promotions can only fall during certain points of the year.
So, for this example, let's pretend that in January of next year we want to run the following sales and promotions for a clothing store:
New Year's Day
New Year's Sale
Martin Luther King Jr Day
National Hat Day
National Argyle Day
National Compliment Day
Local Shopping Event
Many of these dates are contained to one day of the month, therefore your start and end dates for those promotions are only one day. Some of those others sales will extend over multiple days, which will also need to be documented.
Move Your Promotions Into Your Calendar Template
You now have your sales and promotions planned along with the dates. You can now finally open that marketing promotions calendar template and begin to fill in all of your information.
There is a color key in your calendar to help visually organize your sales and promotion types.
Going back to our store example, this is what January would look like in that calendar view:
Throughout this blog post, the marketing promotions calendar has been shown in a traditional calendar view. However, if your team is looking for a different view of your calendar, we have created another calendar template that you can organize your promotions in.
How To Execute Your Promotions Calendar
Now that you have your entire marketing promotional calendar thought out, you can move on to planning and executing promotional campaigns. If you need help taking the next step, check out the blog posts and resources below:
Plan Your Marketing Promo Calendar More Easily With CoSchedule
Creating your marketing promotional calendar is easy with the template that you downloaded earlier, but did you know you can make it even easier with CoSchedule? Having an interactive calendar will not only help you organize you your promotions and sales but execute them as well.